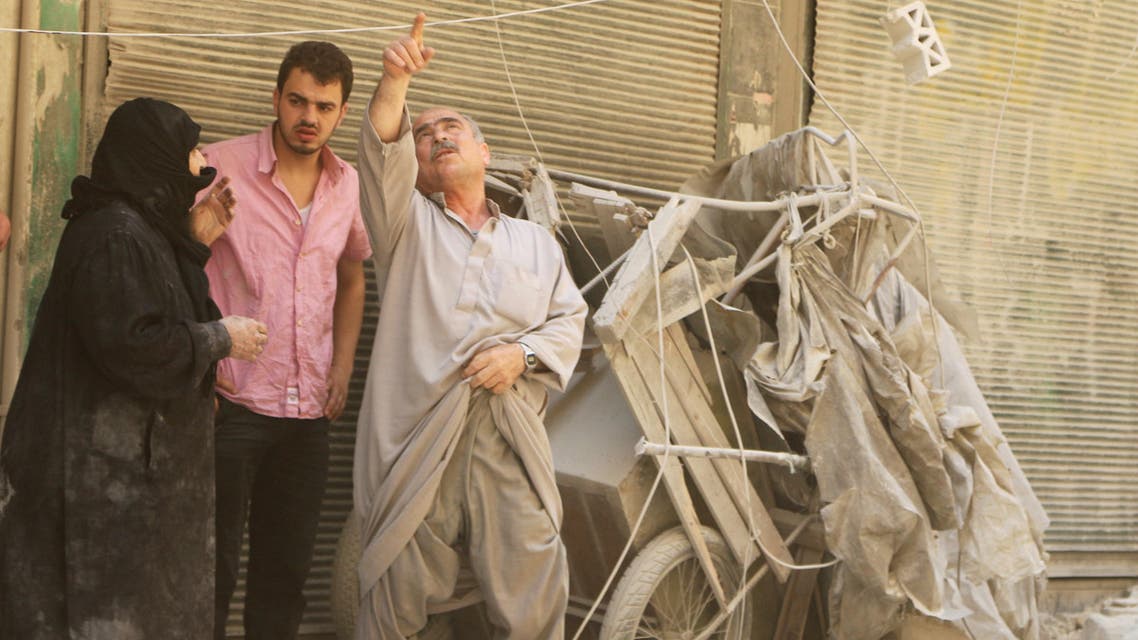 Huge regime bombs kill 28 in ISIS-held Syria town
The 'container bombs' were three times bigger than crudely constructed barrel bombs
Syria's regime killed at least 28 people, mostly civilians, on Saturday when its warplanes dropped massive makeshift bombs on a town held by the Islamic State group, a monitor said.

The Syrian Observatory for Human Rights said the bombs used in the attacks on Al-Bab, in the northern province of Aleppo, were three times more destructive than so-called barrel bombs, which have already drawn widespread international condemnation.

"The army used 'container bombs' which are three times more powerful than 'barrel bombs'," said Observatory director Rami Abdel Rahman.

Among those killed in the bombardment were "19 civilians, including three children and three women," said the Observatory, a Britain-based group that relies on a range of sources on the ground for its reports.

The bodies of the nine other people killed in the attacks were too charred to be identified, said Abdel Rahman.

The Local Coordination Committees activist network said the air strikes targeted a popular market.

President Bashar al-Assad's air force has frequently bombarded Al-Bab, but the US-led anti-IS coalition has also targeted jihadists in the town that has been held by the Sunni extremist group since early 2014.

The Syrian government forces have been repeatedly accused of indiscriminantly using barrel bombs on civilian areas. The regime denies deploying the weapons.

The bombs are crudely constructed from weapons fashioned from barrels and other vessels such as gas cylinders packed with explosives and scraps of metal.

Human Rights Watch says they have killed thousands of mainly innocent civilians in the Syrian civil war, which is now in its fifth year.