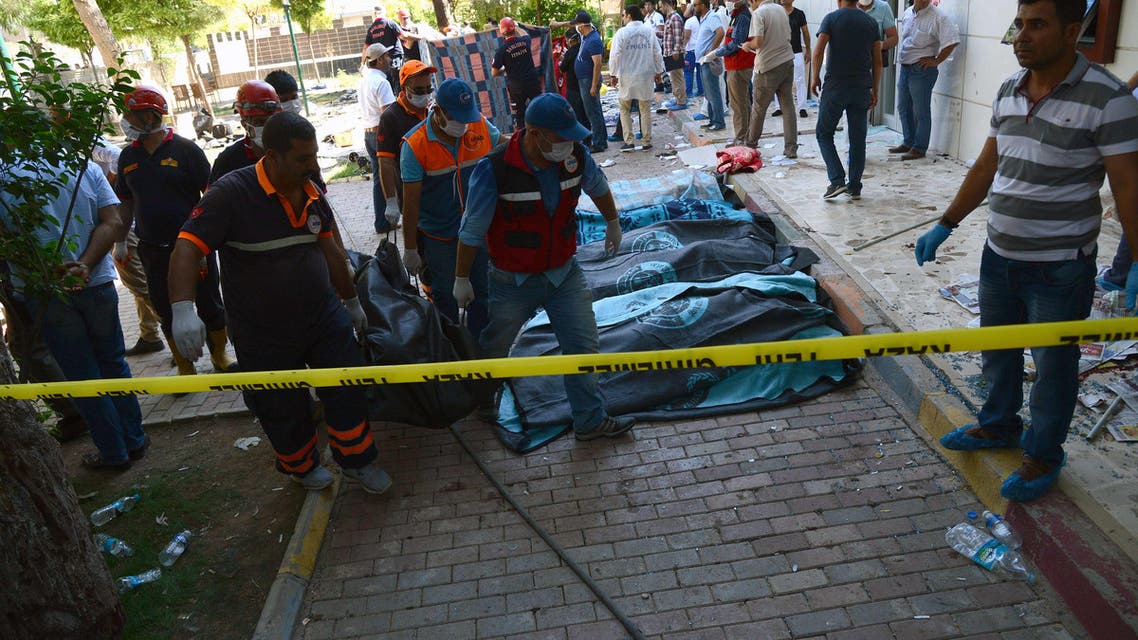 Turkey terror attacker identified
The assailant was a 20-year-old man registered in the southeastern city of Adiyaman
A 20-year-old Turkish man carried out the suicide bombing in the mainly Kurdish town of Suruc near the border with Syria that killed 32 people, a Turkish official said on Wednesday, following DNA testing.

"As a result of DNA tests, we confirm that the assailant is a 20-year-old man registered in Adiyaman," the official told Agence France Presse on condition of anonymity, referring to a province in southeastern Turkey.
Meanwhile, several internet service providers in Turkey blocked access to Twitter in line with a local court ruling to prevent the distribution of images of a suicide bombing two days ago, a senior state official said.

The official said the communications technologies authority, the BTK, was not involved in the ban and that efforts were underway to have it lifted.

Earlier on Wednesday, two Turkish police were found dead in the southeastern town of Ceylanpinar close to the Syrian border, the local governor said.

It was not immediately clear if the attack had "terrorist connections", Turkish television quoted the governor of Sanliurfa region, Izzettin Kucuk, as saying.

The killings came two days after the suicide bombing that had been blamed on the Islamic State of Iraq and Syria (ISIS).
On Tuesday, Turkish police detained at least 11 people overnight during anti-government protests.

Protests erupted in a dozen or so neighbourhoods in Istanbul, as well as cities in the predominantly Kurdish southeast.

There were also protests overnight in the capital Ankara, where demonstrators carried pictures of those killed in the Suruc attack as well as banners of the youth federation of which many of the victims were members.