Israeli troops shoot Palestinian dead in West Bank
The killing is the second by Israel's army in a 24-hour period
Israeli troops on Thursday shot dead a Palestinian during an operation in the occupied West Bank on Thursday, a medic said, the second killing in a 24- hour period.
According to neighbors, Falah Abu Maria, 50, was shot in the chest in his home in the village of Beit Omar near the southern city of Hebron.
Just before his death, Abu Maria had run downstairs to see what was happening when troops stormed in to arrest his son Mohammed, they added.
The 24-year-old son had also been caught up in the crossfire. The hospital said that he was being treated for a leg wound.
An Israeli army spokeswoman said that during the raid to detain Mohammed, wanted on suspicion of security offences, "forces were attacked by a violent mob," AFP reported.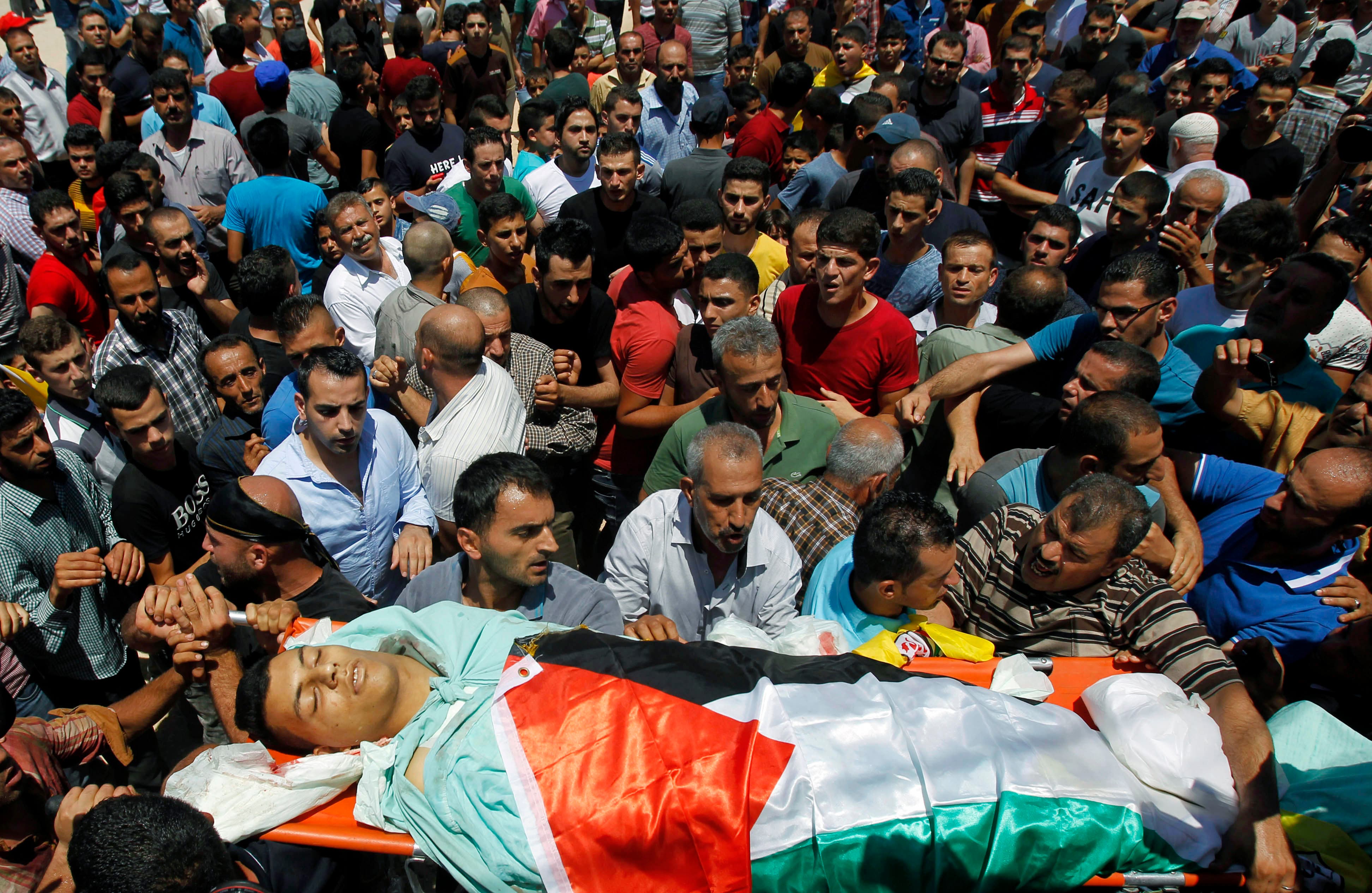 She said that one man attacked a soldier who in response shot him in a lower limb.
The spokeswoman said the wounded man was taken to hospital, and added that she could not confirm his identity but acknowledged that the wanted suspect was not taken into custody.
"As the forces left the scene they were attacked once again by a violent mob who hurled rocks and bricks at them," she added. "The forces responded with fire towards the main instigator."
She said that a soldier was "slightly injured" by the stone-throwing.
The incident was similar to one on Wednesday near the northern West Bank city of Jenin, where troops shot dead Mohammed Alawneh, 22, in clashes that followed raids and searches at several houses in the village of Birqin.
Condemned
The killings were condemned by a Palestinian rights group.
A spokesman for the Palestinian Association for Human Rights told Al Arabiya News that both killings were a "crime against humanity."
"We consider the action that the Israeli forces that had taken against Palestinian civilians – we consider it as a crime against humanity by killing civilians in cold blood," the spokesman said.
The Israeli troops had consistently undermined the West Bank's sovereignty by not coordinating with Palestinian authorities prior to their raids, he added.
"This action means the Israeli occupation authorities decided directly to kill civilians without trying to arrest them or investigate or ask them before," the spokesman said.

(With AFP)