Saudi people show a wave of solidarity for bomb attack victims
Queues of voluntary blood donors in the hospital
After the deadly bombing in a Saudi mosque used by the kingdom's Special Forces, many nationals ran to help – providing blood at Abha hospital near where the attack happened.
Saudis shared pictures of the crowds who reached out to the hospital to provide much needed blood supplies for the wounded.
The photos show queues of donors. Also, seen in the pictures was the Emir of Asir Prince Faisal bin Khalid while visiting the bombing site and the hospital.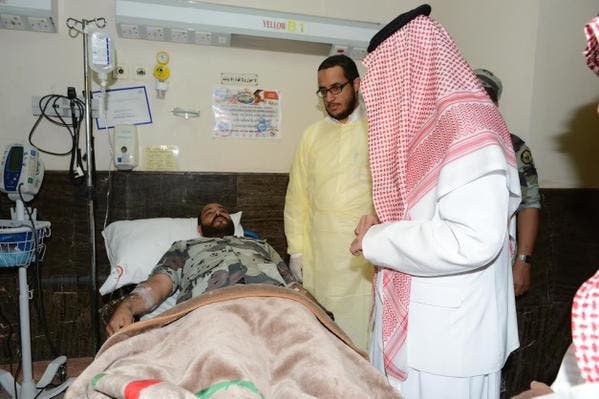 The emir stressed: "The goal of this cowardly terrorist act is to destabilize the security of the country and spread terror in the hearts of citizens."
International reactions
Meanwhile members of the international community have responded to the attack:
The General Secretariat of the Gulf Cooperation Council (GCC) for Arab States and The General Secretariat of the Muslim World League (MWL) have both condemned the attack.

In a statement the GCC General Secretariat described the bombing as a "heinous crime that is contrary to values and principles of Islam and humanity as a whole."

The Pakistan Ulema Council (PUC) Chairman Sheikh Tahir Mahmood Al-Ashrafi said the the people of Pakistan "were standing with the Kingdom of Saudi Arabia."

Kuwait, Bahrain, Jordan and Egypt expressed their anger at the attack, stressing that such a crime had "nothing to do with any religion" and was "completely contrary to all moral and humanitarian values."
Deadly Saudi mosque attack: Al Arabiya News coverage