Saudi crown prince: The criminals disregarded the sanctity of God's houses
On Thursday, a terror attack targeted a mosque in the city of Abha killing 15 people, including 12 members of the Saudi police force
Saudi Crown Prince Mohammed bin Nayef chaired Monday a Cabinet session held in Jeddah, according to the Saudi Press Agency (SPA).
During the session, which took place at Al-Salam Palace, the vice Custodian of the Two Holy Mosques offered his condolences to King Salman bin Abdulaziz on the passing of members of the Saudi police force during a terror attack in the southern Saudi city of Abha.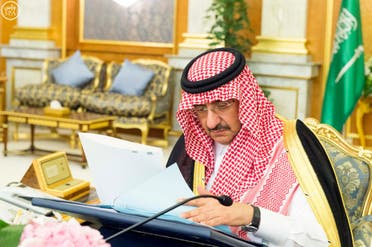 On Thursday, a terror attack targeted a mosque in the city of Abha killing 15 people, including 12 members of the Saudi police force.
The bombing was the deadliest attack in recent years on Saudi Arabia's police forces, and the most recent in a series of attacks on mosques in the kingdom.
Prince Mohammed bin Nayef said: "The terrorist bombing revealed the extent of hatred of these criminals as well as their disregard for the sanctity of God's houses and the lives of innocent people, as they have a deviant thought and are stripped of all religious, moral and human values and their work has no relevance to Islam."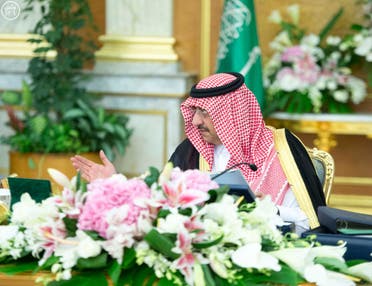 Prince Mohammed bin Nayef also said these acts would not affect the Kingdom and the unity of its people.
In July, Saudi Arabia arrested 431 people as part of a crackdown on a cluster of cells linked to the Islamic State of Iraq and Syria (ISIS) militant group.
It is not the first time a mosque has been targeted in Saudi Arabia. ISIS claimed responsibility for the May explosion at a Shiite mosque in al-Qadeeh village east of Saudi Arabia during Friday prayers, which killed 20 people. ISIS was behind a bombing in al-Qadeeh in Qatif province, which also targeted Shiites to stir sectarian strife in the country.