Legendary Egyptian actor Noor el-Sharif dies
According to Egyptian media, the iconic actor passed away in al-Safa hospital located in central Cairo
The Egyptian actor Noor el-Sharif died Tuesday in a Cairo hospital after battling longterm illness. He was 69.
The iconic star passed away in El-Safa Hospital in central Cairo.
"Egypt has lost one of its greatest actors and men," Egyptian actor Sameh el-Sereti - who was the first eperson to announce the tragic news - told Al Arabiya News, adding that he was too emotionally impacted by the loss to speak.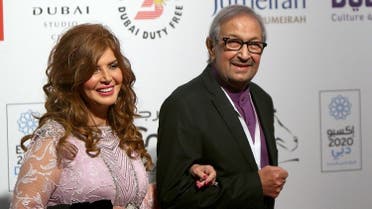 But Serety confirmed the details of the funeral which is due to "take place at the Shorta Mosque in Cairo's 6th October City."
Following the announcement, many Egyptian and other Arab actors and directors expressed their condolences.
Speaking to Al Arabiya News, Egyptian movie director, Amir Ramsis - who directed one of al-Sharif's latest movie said: "Egypt has lost a genius."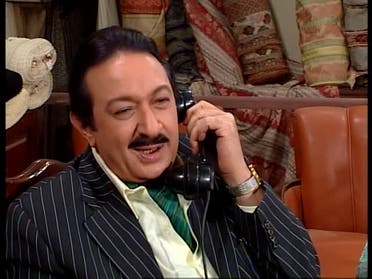 "Noor el-Sharif was not just a gifted actor who did important movies across five decades, he is also a cinema-legend in Egypt who taught many generations," he said.
Egyptian actress Mona Zaki posted a picture on her Instagram account with the actor and wrote: "Rest in peace my tutor. Mr Noor el-Sharif is much bigger than any words. He was a model of a committed, educated artist who loves art and work."
Meanwhile, Tunisian actress Dorra Zarrouk said: "Sometimes words fail to describe or express [feelings]… Rest in peace our big instructor and father."
Lebanon's Nancy Ajram also expressed her condoleences through social media.
Special charm
Born in Cairo's El-Sayeda Zainab neighborhood as Mohammed Jaber Mohammed Abdullah, el-Sharif quickly made it to the top.
"Noor is a child of the sixties who came from a popular neighborhood in Egypt," Egyptian film critic Tarek el-Shennawy told Al Arabiya News, adding that the actor went to the Theater Institute Egypt Center as his interest in acting grew.
"He quickly understood the rules of the artistic life in Egypt and became distinguishable by his flexibility and ability to adapt on set, which allowed him to become a unique actor," Shennawy said.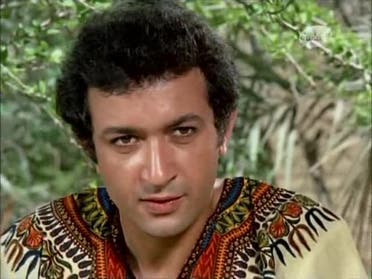 "Noor used to choose his movies with his head but would merge in the role with his heart which gives it a special charm," he said.
Sharif starred in numerous movies including The Yacoubian Building, the Disappearance of Gaafar El-Masry and Destiny, but his big break was in the late 1960s when he played a supporting role in "The Palace of Desire," the screen adaptation of one of the novels in a trilogy by Egyptian Nobel Prize laureate Naguib Mahfouz.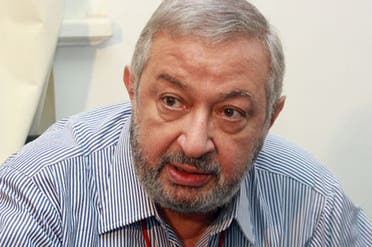 He went on to become one of the Arab world's top male actors for much of the 1970s and 1980s in the heydays of Egyptian cinema.
"He was by far one of the greatest actors in Egypt," Shennawy said. "He never left the circle of fame. Even in his last days he was still excellent and his roles were performed in a genius way."
Sharif was given a Lifetime Achievement Award at the Dubai International Film Festival in 2014, which he attended to promote his film Cairo Time with his co-star Mervat Amin.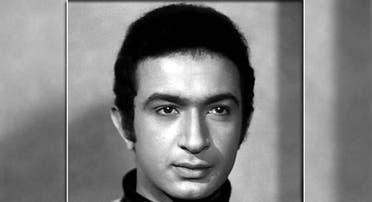 Personal life
Away from acting, Sharif was a very "cultivated man" who loved reading books, Shennawy said.
The 69-year-old was married to Egyptian actress Boussy. The couple had two daughters.
Despite being ill for years, Sharif only spoke about his failing health in 2014 during an interview with the Cairo-based channel CBC.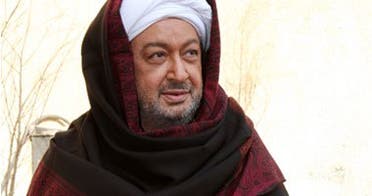 "He never wanted to make anyone feel that he was ill or not in shape," Ramsis said. "He was among the most agreeable actors to work with."
"I will never forget his efforts on set to be productive despite being very ill," he said adding that Sharif had already "set artistic plans for the next few months."
Sharif had travelled to the United States and Germany for treatment before returning to his home in the Egyptian capital.
Screen legend Noor el-Sharif through the years