Turkey's leaders push for coalition government
Two months after June legislative elections left the country without a government, rivals held their first talks in Ankara
Turkey's ruling party and the main opposition Republican People's Party (CHP) voiced cautious optimism on Monday about the chances of forming a coalition government, but said more talks were needed to end the country's political impasse.

Two months after June legislative elections left the country without a government, Prime Minister Ahmet Davutoglu of the Justice and Development Party (AKP) and CHP leader Kemal Kilicdaroglu held their first talks in Ankara, in a meeting that lasted four hours.

Culture Minister Omer Celik and CHP deputy chief Haluk Koc, who both attended the meeting, afterwards said efforts were being made to reach "a consensus" and the two sides would meet again later this week to come to a final decision on a possible AKP-CHP coalition.

"Real efforts are being made to see whether it (coalition) is possible... We are trying to find the best formula for Turkey," Celik told reporters. "For two parties who are politically opposed to reach a consensus requires great effort," he added.

The CHP's Koc said his party's aim was to form a coalition that would contribute to "overcoming multi-dimensional issues".

"Consensus has been reached on many issues after taking into account the country's interests. The two parties have responsibilities towards this country," Koc said.
Infographic: Turkey's surprise election outcome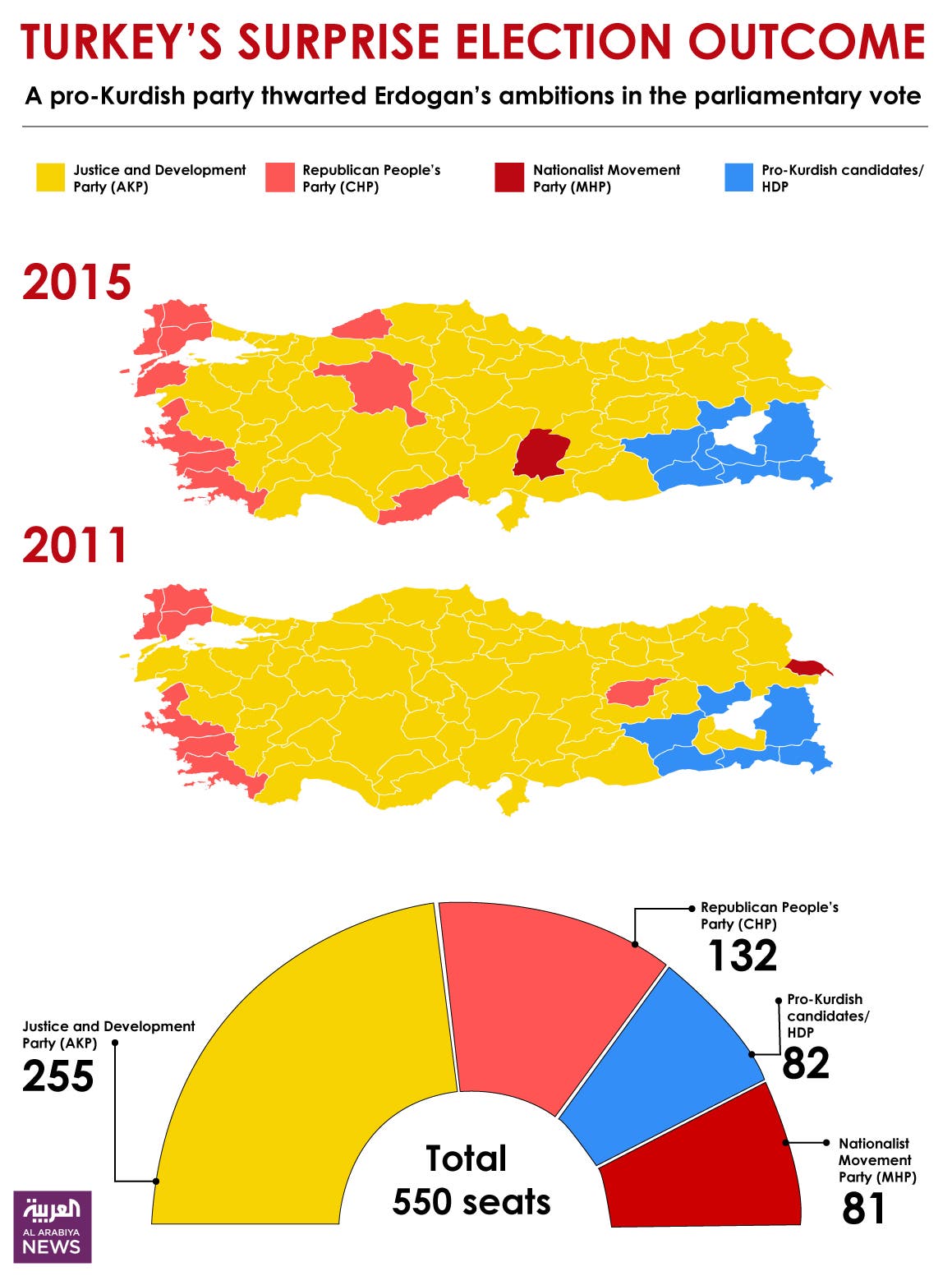 The June 7 elections saw the AKP fail to win an overall majority for the first time since coming to power in 2002, forcing it to seek a coalition partner.

The results were seen as a major blow for President Recep Tayyip Erdogan, who wants to create a presidential system in Turkey to consolidate his power.

The political uncertainty has come as Turkey is plunged into one of the biggest security crises of the AKP's rule, with the military pursuing a controversial cross-border "anti-terror" operation against Islamic State jihadists in Syria and against Kurdish militants in northern Iraq and southeast Turkey.

Some critics accuse Erdogan of launching the military operation in the hope of triggering early elections to try reverse the AKP's lacklustre performance in the polls, claims the party has denied.

Davutoglu has until August 23 to form a working coalition after which Erdogan can call new elections.