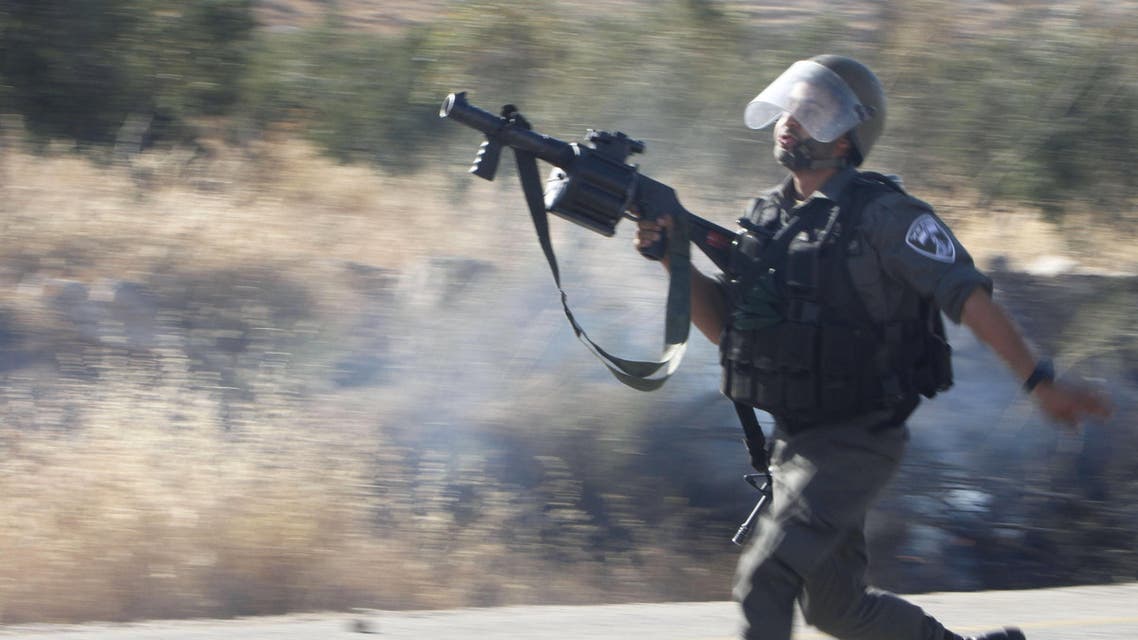 Palestinian shot dead after stabbing Israeli officer
Israeli forces shoot a Palestenian man after stabbing a border policeman
A Palestinian man was shot dead by Israeli forces after stabbing a border policeman in the northern West Bank on Saturday, the army and Palestinian medics said.

The military said that "an assailant stabbed a Border Police officer at the Beta Junction, south of Huwara", in the second stabbing attack of the day and the third in less than a week.

"Forces on scene responded immediately, shooting and wounding the attacker," it said in a statement.

Abdelhalim Jaafreh, head of the Red Crescent in Nablus, told AFP the suspected assailant died of his wounds.

"He was critically wounded by five bullets, we tried to save him but he died," he said.

Israeli police confirmed the Palestinian's death.

The border policeman, who was on patrol with other officers when he was attacked from behind and stabbed in the back, was lightly wounded, police said.

Earlier on Saturday, a Palestinian was shot after stabbing an Israeli soldier near a checkpoint on highway 443 in the central West Bank, the army said.

Both the Palestinian and the soldier were lightly wounded in that attack, which took place at the "Bel" crossing not far from Ofer military prison.

And last Sunday Israeli troops shot dead a Palestinian who stabbed and lightly injured an Israeli civilian Sunday at a petrol station in the West Bank.

Tensions have soard in the West Bank in recent weeks in the wake of the deadly firebombing of a Palestinian home, attributed to Jewish extremists.

An 18-month-old boy was killed in the July 31 arson attack in the West Bank village of Duma and days later his father died in hospital from horrific burns over 80 percent of his body.