Indian PM makes landmark visit to UAE
Modi's two-day visit is his first ever to the UAE and will include stops in Abu Dhabi and Dubai, where he will meet its rulers Monday
India's Prime Minister Narendra Modi arrived on Sunday in the United Arab Emirates, on the first official visit by an Indian premier in 34 years.
Modi's two-day visit is his first ever to the UAE and will include stops in Abu Dhabi and Dubai, where he will meet its rulers Monday. On top of the premier's agenda for the visit is to seek enhanced cooperation in trade and counter-terrorism, according to Indian news agency PTI. He is also expected to promote India as an attractive investment destination.
The Indian premier was received at an airport in the capital by Abu Dhabi Crown Prince Sheikh Mohamed bin Zayed al-Nahyan, who is also the deputy supreme commander of the country's military, and a number of other top officials.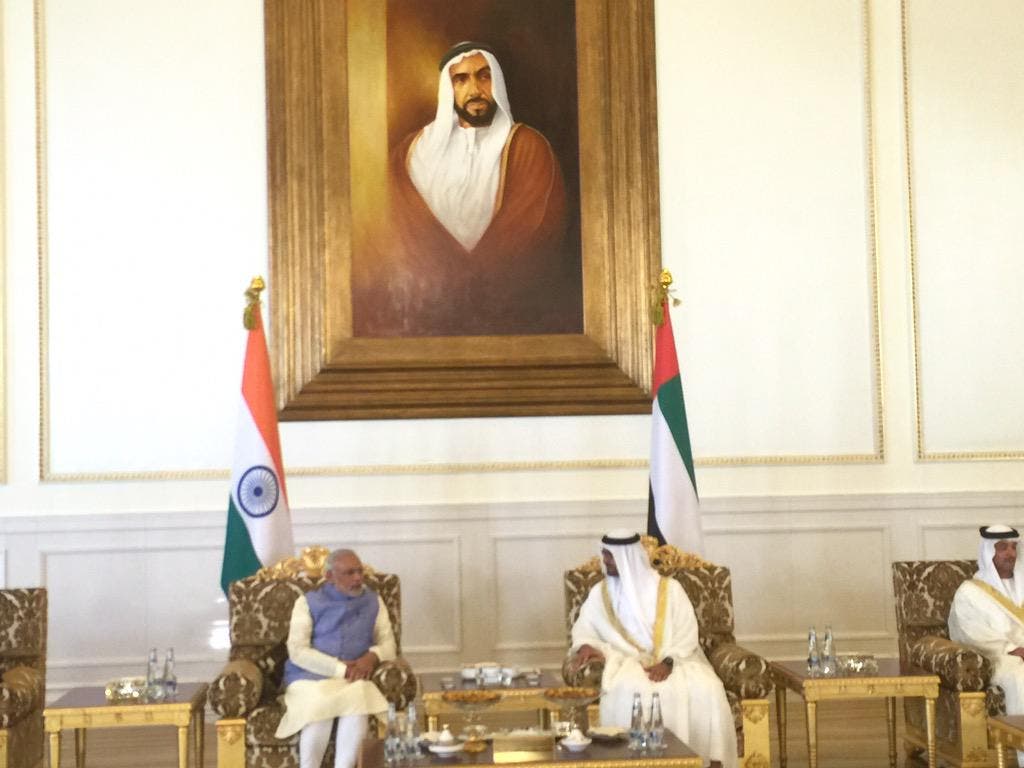 Shortly after his arrival, he was accorded a "full red-carpet reception" which included an 21-gun salute and a playing of national anthems of both nations, state news agency WAM reported.
Optimistic
Numbering around 2.6 million, Indians make up the largest expatriate presence in the UAE – and even outnumber the local Emirati population.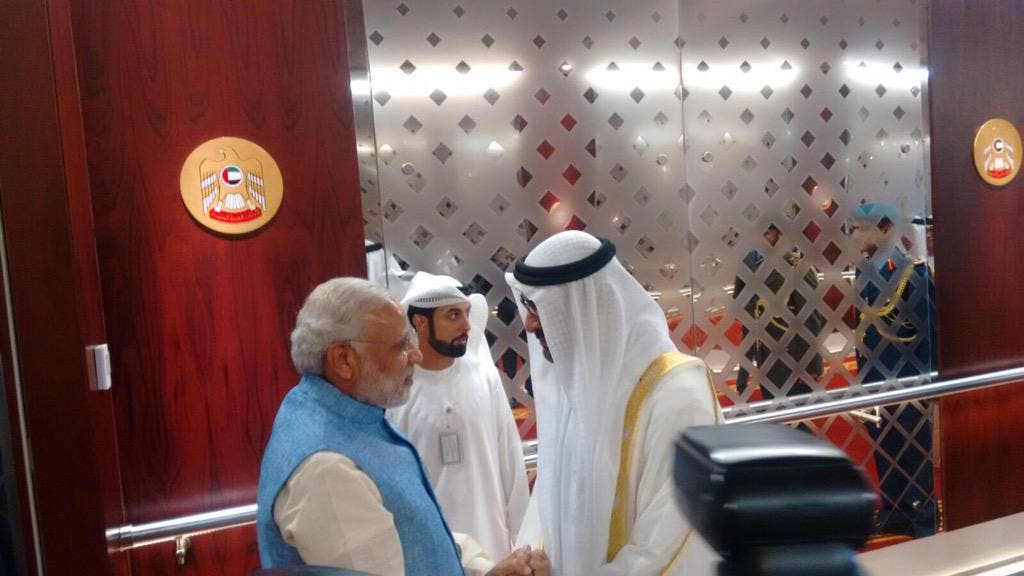 They include business tycoons, the middle class, and laborers working on the country's grand infrastructural projects.
Modi, who has come under fire for his party's affiliation to hard-line Hindu groups, is scheduled to visit Abu Dhabi's Sheikh Zayed Grand Mosque and meet with Indian migrant workers on Sunday.
Samantha Subramanian, an India-based correspondent for UAE state-owned daily The National, said that Modi's visit stemmd from New Delhi's percieved need to fill a gap in the foreign policy of the world second most populous country.
"[Modi] felt, quite rightly, that [a state visit has] been neglected on India's foreign policy radar," said Subramanian.
"This was definitely the gateway to him for the Arab world."

(With AP)