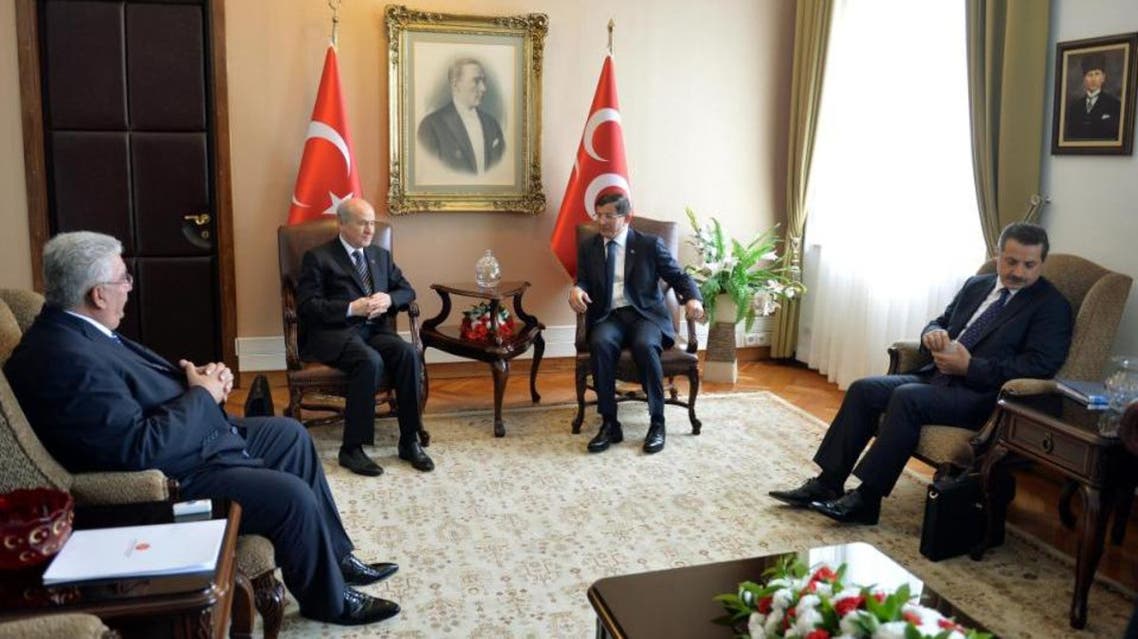 No deal reached in Turkey's last-ditch coalition talks
Ruling AKP party came first in elections in June but lost its parliamentary majority for the first time in more than a decade
Turkey's prime minister said no agreement was reached at a last-ditch meeting on Monday with a nationalist party to form a coalition alliance, leaving Turkey with little option but to hold snap elections.
The ruling AKP party came first in elections in June but lost its parliamentary majority for the first time in more than a decade, forcing it to seek a coalition partnership. Coalition-building efforts with Turkey's pro-secular party had collapsed last week.
The deadline for the establishment of a government runs out at the end of the week. President Recep Tayyip Erdogan is now widely expected to call new elections, likely to take place in the fall.
Erdogan, who founded the ruling party and remains influential, is reported to favor new elections in the hopes that the party can win back its majority.
Although we wished for it, unfortunately, it has become apparent that it is not possible to reach a common ground with the (pro-secular) party or the (nationalist) party
Turkey's PM Ahmet Davutoglu
Traditionally, Turkey's Prime Minister Ahmet Davutoglu is required to hand back his mandate to form the government to allow another party leader to have a go.
Davutoglu did not say if he would do so but said he would consult with Erdogan to chart a course of action.
The nationalist party had set stiff conditions for a partnership with the ruling party, including ensuring that Erdogan - a domineering political figure - does not exceed his constitutional powers and that corruption investigations into people close to the president are reopened.
Davutoglu reportedly was seeking a short-lived alliance that would take Turkey to early elections within a year.