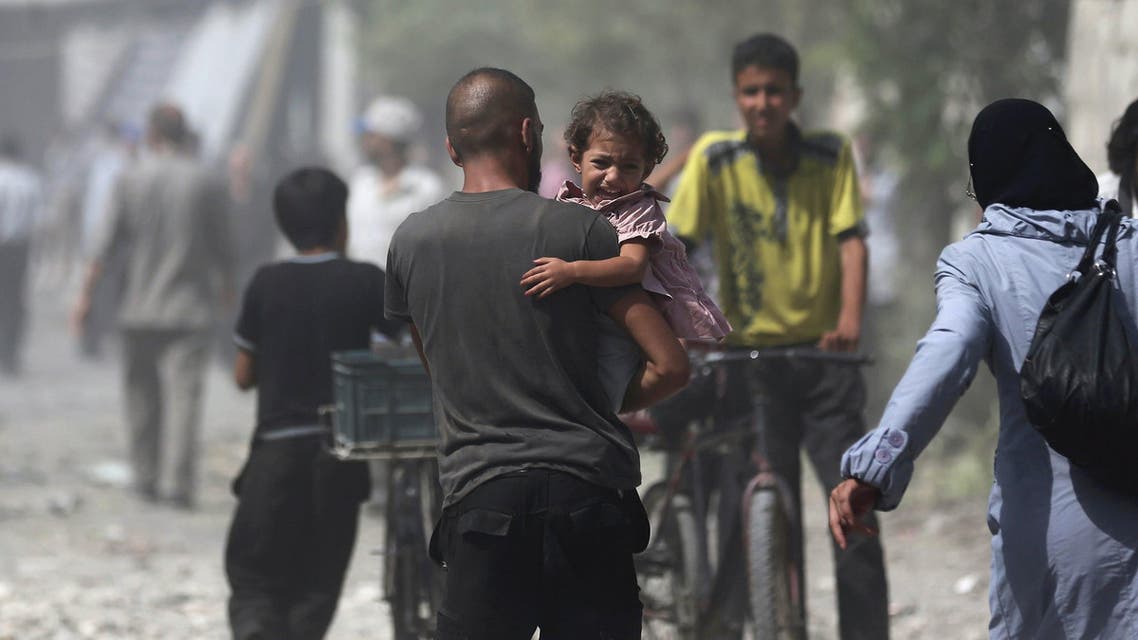 Syria blasts U.N. envoy for criticism of Douma raids
It is not the first time that the Syrian government has accused de Mistura of prejudice in the Syrian conflict
Syria on Tuesday accused U.N. special envoy Staffan de Mistura of bias and said his recent statements condemning deadly government airstrikes on a market that killed some 100 people show he lacks objectivity.

The spat coincides with the Security Council endorsement of a recently announced plan by de Mistura aimed at setting the stage for new peace talks to end the country's long-running civil war.

It is not the first time that the Syrian government has accused de Mistura - and other U.N. envoys before him - of prejudice in the Syrian conflict.

In a statement Monday, de Mistura condemned the government air raids in the eastern Damascus suburb of Douma, one of the deadliest since Syria's crisis began in March 2011.

The airstrikes hit a vegetable market in the suburb, which is a stronghold of the Islam Army rebel group.

The Syrian government said Tuesday that de Mistura's statement was far from objective and showed he relied only on "propaganda circulated within circles known for their hostility to Syria."

In a statement published Tuesday by the state-run news agency SANA, the government said it had hoped de Mistura would condemn shelling by "armed terrorist groups" of the cities of Aleppo, Latakia and Daraa and other massacres committed by al-Qaida-styled groups.

The Security Council on Monday endorsed a plan by de Mistura aimed at setting the stage for new peace talks to end the civil war. It includes talks on a political transition leading to democratic elections.

The council's unity on a Syria political statement comes amid a flurry of diplomatic activity to try to end the conflict, now in its fifth year, which has killed around 250,000 people.