Picture of naked, bloodied 'PKK female militant' sparks online rage
One official from the pro-Kurdish Peoples' Democratic Party said: 'Stripping the body of woman naked after killing her is a disgrace to humanity'
A leaked picture purporting to show a female militant from the banned Kurdistan Workers' Party (PKK) bloodied and lying dead naked on ground in Turkey has sparked online furor.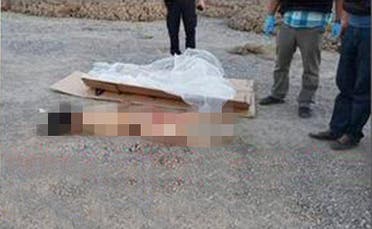 Turkish media reported that Kevser Elturk, also "Ekin Van" was a "PKK terrorist" who was killed on Aug. 10, during a gun battle with Turkish forces in a rural area of the Varto district – Gimgim, Today's Zaman reported.
In reaction to the photo, pro-Kurdish Peoples' Democratic Party (HDP) deputy Pervin Buldan wrote on her Twitter account that "stripping the body of woman naked after killing her is a disgrace to humanity."
HDP parliamentary group chairman Idris Baluken also likened those "who stripped the dead body of a female terrorist" as not being "different" from the Islamic State of Iraq and Syria (ISIS) "gangs who have been waging a war against the dignity of humanity."
Turkish authorities said a probe has been launched after the picture was circulated on social media.