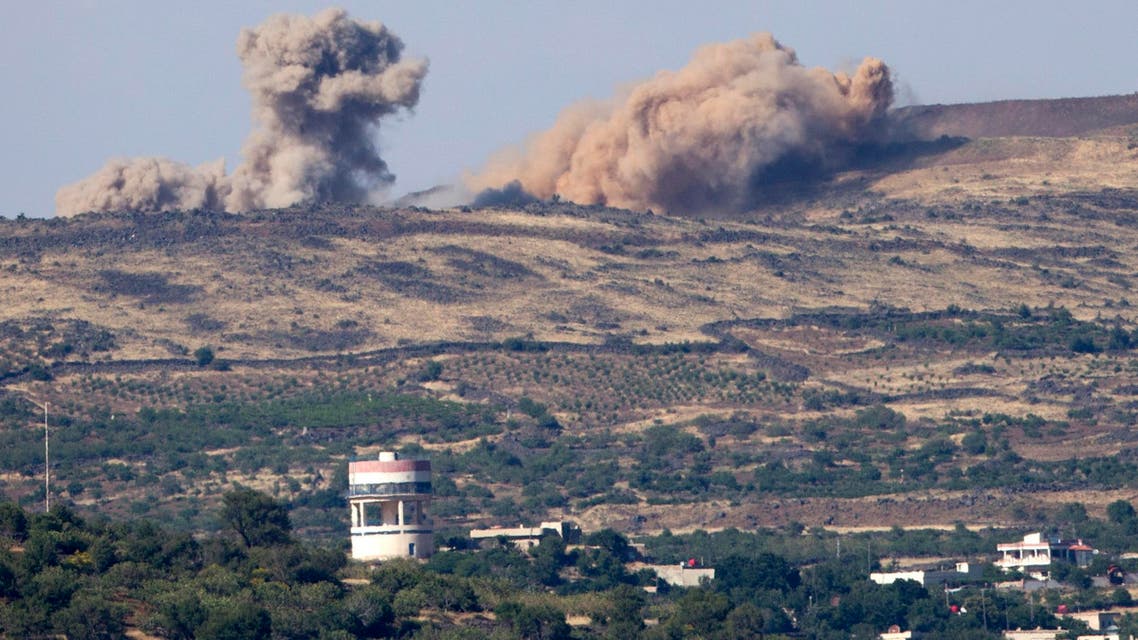 Five killed in new Israeli raid on Syria
The Israeli army warned Syria it will 'suffer the consequences' after four rockets crashed into north of Israel
A new Israeli raid on Syrian-controlled territory in the Golan Heights killed at least five people on Friday, Syrian state television said, describing the dead as unarmed civilians.

An Israeli military source said the strikes targeted militants who fired rockets into Israel on Thursday.

"Aircraft of the Israeli enemy targeted a civilian car in the village of al-Kom, killing five unarmed civilians," Syrian state television said.

A reporter for state television in the Quneitra province where the raids took place said they occurred at 10:30 am (0730 GMT) and were carried out by a drone.

The Syrian Observatory for Human Rights, a British-based monitoring group, also confirmed five people had been killed, saying two pro-regime militiamen were among them.

Friday's strikes came after Israel said it had hit at least 14 Syrian army position in the Golan Heights on Thursday in response to the rocket fire on the Galilee region in northern Israel.

An Israeli military source confirmed the Friday raids, saying "part of the squad responsible for firing the rockets yesterday was targeted and neutralized."

The source said the raids were believed to have killed four or five people.
Earlier, the Israeli army has warned the government in war-wracked Syria it will "suffer the consequences" after four rockets crashed on Thursday into the north of the Jewish state and the occupied Golan.
Syria's state run news agency SANA, however, later said that an Israeli helicopter fired several missiles inside Syria, targeting the governorate building in Quneitra but that the strikes caused only material damage.

"This was the work of Islamic Jihad, an organization financed and working for Iran, and we consider the Syrian government responsible for the firing and it will suffer the consequences," the Israeli army said in a statement.

It was referring to a Palestinian militant group which is based in the Gaza Strip. Islamic Jihad on their part have denied the Israeli allegation, according to Reuters news agency. They previously threatened reprisals should one of its activists in Israeli detention, Mohammed Allan, die of a hunger strike.
Allan ended the fast on Wednesday after an Israeli court intervened.
The Israeli military and security sources said the four rockets caused fires but no casualties.
Israel seized 1,200 square km of the Golan from neighboring Syria in the 1967 Middle East war and annexed it 14 years later, in a move never recognized by the international community.

Since the Syrian conflict erupted in 2011, the Golan has been tense, with a growing number of rockets and mortar rounds hitting the Israeli side, mostly stray, prompting occasional armed responses.
(With Reuters and AFP)