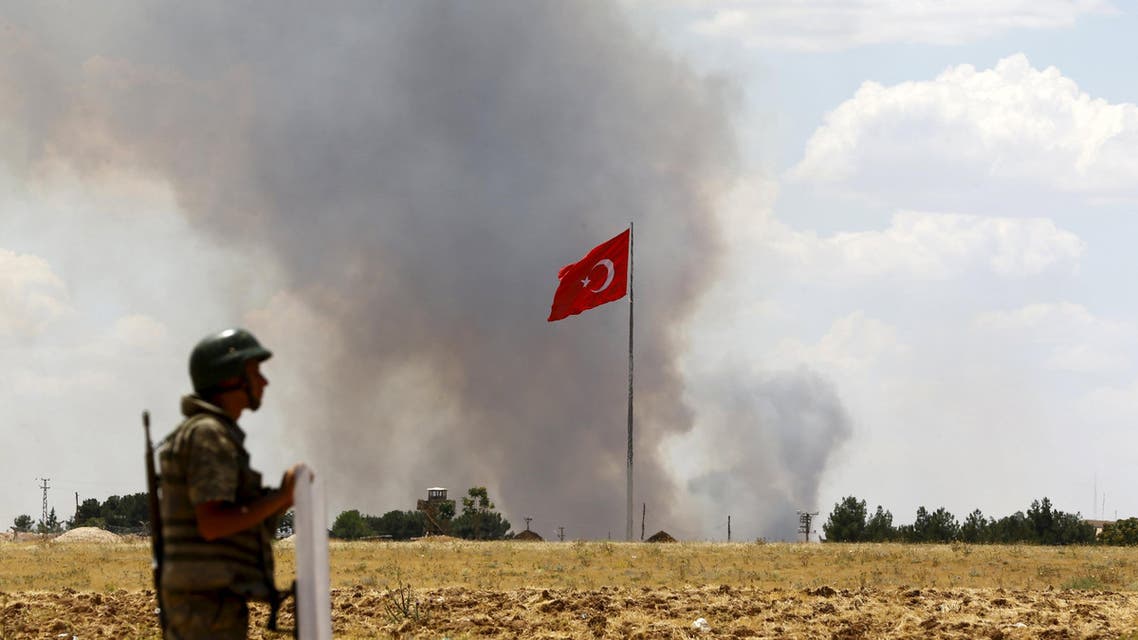 Turkish army captain killed in clashes with Kurdish militants
Turkey has launched more than 400 air strikes against PKK camps in northern Iraq and southeastern Turkey since late July
Kurdish militants armed with rocket launchers and assault rifles killed a Turkish army captain in an attack on a military outpost in the southeast late on Friday, the latest in clashes which have brought a peace process to the brink of collapse.

Security sources said Kurdistan Workers' Party (PKK) militants attacked the outpost in the southeastern province of Sirnak at around 9:30 pm (1830 GMT), prompting an hour-long firefight. The captain in charge of the outpost died of his injuries in a military hospital hours later.

Turkey has launched more than 400 air strikes against PKK camps in northern Iraq and southeastern Turkey since late July, in what it says is a response to mounting attacks on police officers and soldiers. Ankara, the United States and European Union all consider the PKK a terrorist organisation.

Kurdish activists accuse Turkey of launching the military campaign in a bid to stifle Kurdish political gains in Turkey and territorial ambitions in northern Syria, where groups allied to the PKK have been battling Islamic State insurgents. Ankara denies these accusations.

The violence comes at a difficult time for the NATO member, which faces a snap election in November after the ruling AK Party lost its majority in a June parliamentary poll for the first time since coming to power more than a decade ago.

It has also left in tatters a ceasefire agreed two years ago with the PKK as part of efforts to end a conflict in the predominantly Kurdish southeast which has killed some 40,000 people over the past three decades.

Neither the government nor the PKK have called an official end to the peace process, but there are concerns that much of the violence is being perpetrated by youth groups and factions which will be difficult to bring back under control.

More than 50 members of the security forces have been killed in attacks since mid-July and close to 200 wounded, according to the government. Turkish media reports have put the PKK's death toll at several hundred, although the casualty figures are difficult to independently verify.

The military said in a statement on Saturday that 12 PKK members had been killed in operations in Sirnak unrelated to the attack on the outpost. It also said 29 militants had been killed in air strikes in northern Iraq on Thursday and Friday.