ISIS militant 'Jihadi John' vows to attack Britain
In new footage, ISIS militant is filmed unmasked in Syria for the 'first time,' promising to continue cutting 'heads off'
ISIS militant known as Jihadi John was filmed unmasked in Syria for the first time, promising to continue cutting "heads off" and to return to Britain with the group's leader, the Daily Mail reported on Saturday.
According to the report, in a video that was obtained by the Mail on Sunday, the camera pans away from a flatbed truck which a grenade-launcher is mounted on, to reveal a hooded man believed to be Jihadi John.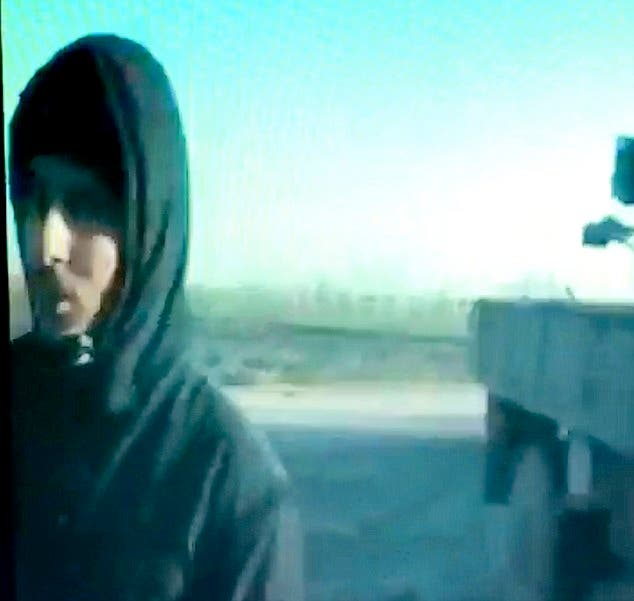 The footage has no sound, but the report stated that an audio excerpt from the full video hears the man in the clip clearly saying in a British accent "I will carry on cutting heads," and promises to return to Britain with the leader of ISIS.
The video, which could not be verified by Al Arabiya News, is believed to have been recorded on a mobile phone two months ago near the ISIS held town of Deir Ezzor, in southeast Syria.
It is alleged that the video is the first footage to emerge from Syria of Jihadi Jon since he was identified in February as 27-year-old Mohammed Emwazi, from London.
The footage was secretly obtained by rebel fighters of the Free Syrian Army, who then sent it to one of their colleagues, known as Abu Rashid, in the Bulgarian capital Sofia.
It was then shown in full to another FSA-linked activist in Istanbul who told the Daily Mail "He looks at the camera and says, "I am Mohammed Emwazi. I will soon go back to Britain with the Khalifa."
He was last seen in an ISIS video in January, beheading Japanese hostage Kenji Goto.
He is also known to have taken part in the beheadings of at least seven hostages in Syria, including two Britons.