UK paid repair bill for damaged Iran embassy: report
While Britain is still demanding compensation for the damage done to its embassy normal service will is set to resume at Iran's London embassy
Britain has paid the full cost of repairing its embassy which reopened today in the Iranian capital Tehran after a mob ransacked it in 2011 – and Iran has not yet shown signs of paying the UK back, London-based daily The Telegraph reported on Saturday, citing an official source.
On Sunday, UK Foreign Secretary Philip Hammond – in a ceremony attended by Iranian foreign minister Mohammad Javad Zarif - watched the British flag being raised in the garden of the opulent 19th century building while the national anthem played.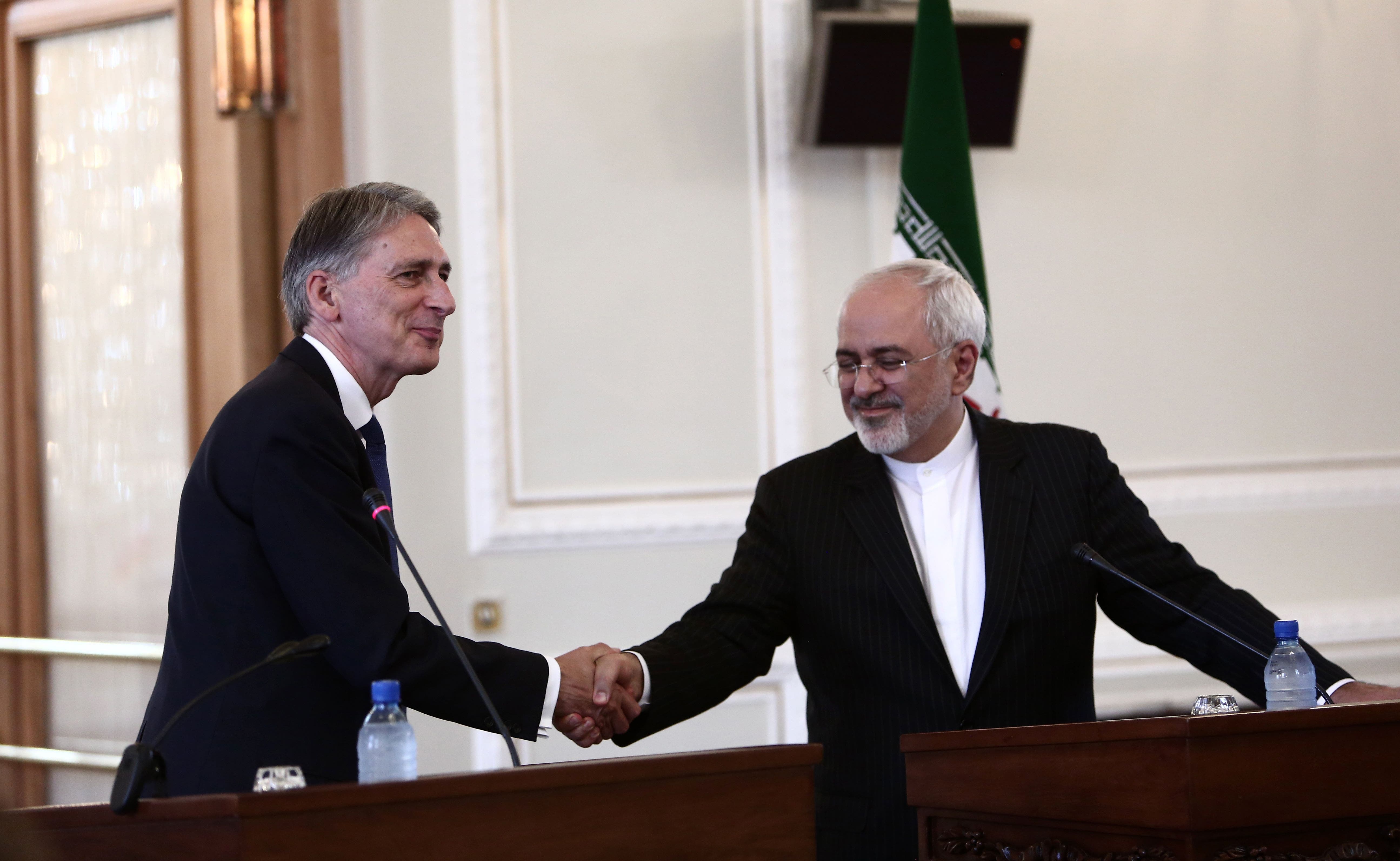 In 2011, the attackers burned the Union Jack flag and ransacked the ambassador's residence. The pro-regime protesters slashed portraits of British monarchs, torched a car and stole electronic equipment. The British government took the decision to close the embassy.
Even today, graffiti reading "Death to England" still adorns the doors to a grand reception room in a reminder of the storming.
While Britain is still demanding compensation for the damage done to its embassy – which was shuttered after the attack – normal service is set to resume at Iran's London embassy.
'Desperate' Britain
Commentators quoted by the Telegraph suggested that the UK was so "desperate to re-establish links with Iran" after the nuclear deal signed in July that the British government would overlook Tehran's apparent unwillingness to pay up.
Under international conventions, governments are obliged to protect all diplomatic premises. The cost of repairing the UK's embassy in Tehran was in the "low hundreds of thousands," according to a UK foreign office spokesman quoted by the Telegraph.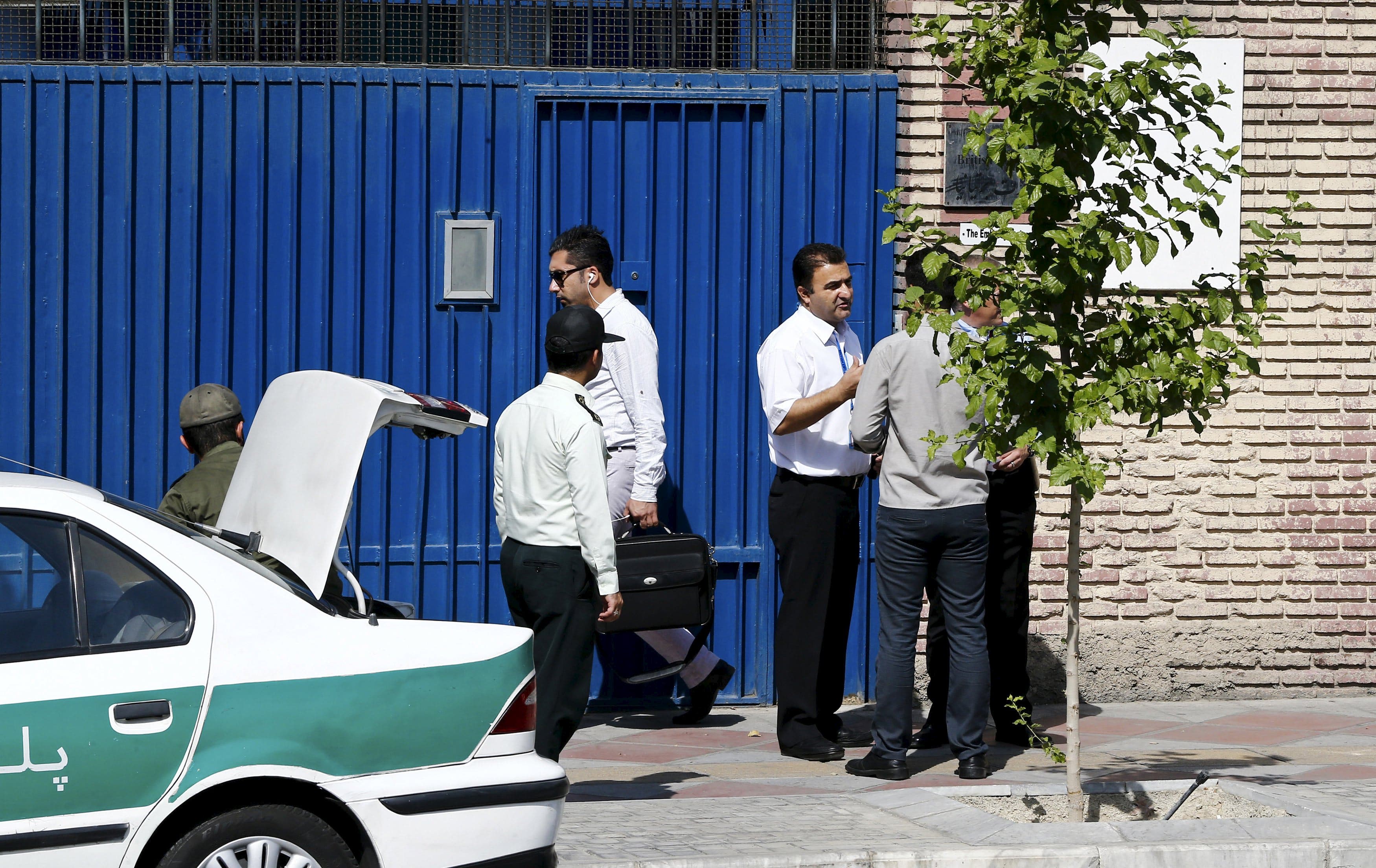 Despite Sunday's show of cautious optimism from both sides, Iranian hard-liners oppose the improved relations with London.
The semi-official Fars news agency, which is considered close to Iran's conservative camp, best captured the sentiment with the headline: "Den of fox reopened."
And during the reopening ceremony, a small group of protesters reportedly gathered near embassy, which was guarded by dozens of Iranian security forces.