Sisi, Putin call for anti-terror Mideast coalition
Putin and Sisi called for a coalition to combat terrorism in the Middle East
Russian President Vladimir Putin and Egyptian President Abdel-Fattah el-Sisi on Wednesday called for a coalition to combat terrorism in the Middle East.
Opening a meeting with Putin in Moscow, Sisi said "the Egyptian people" are hoping for broader ties with Russia in all areas, particularly in fighting terrorism in the Middle East.
Putin told reporters after the talks that regional powers should join their efforts to combat the Islamic State of Iraq and Syria (ISIS) group.

"(We) have underscored the vital importance of setting a counter-terrorism front to include key international players of the region including Syria," he said.

The news comes as leaders from Arab allies the United Arab Emirates, Egypt and Jordan traveled this week to the Russian capital Moscow, after receiving an invitation from Putin.
The UAE capital of Abu Dhabi's Crown Prince and Deputy Armed Forces commander Mohammad bin Zayed al-Nahyan, Jordan's King Abdullah II and the Egyptian president were attending an air show, as Russia seeks to grow its civil and military aviation sectors.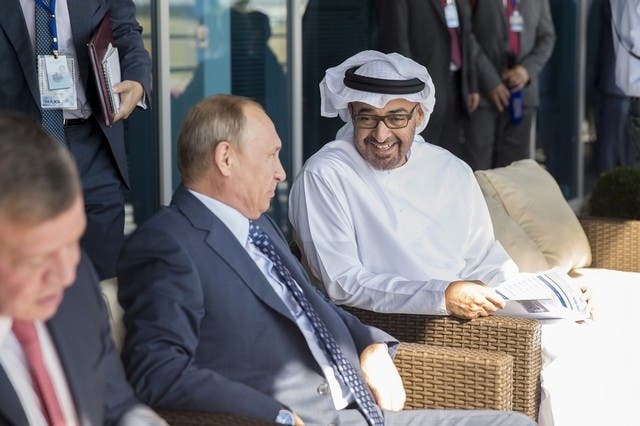 On Tuesday, Putin said that the show would see the signing of a series of "serious agreements."
During the visits, international issues featured heavily in high-level meetings on the sidelines between the Russian leader and his Arab counterparts.
On Tuesday, King Abdullah of Jordan told Putin that Moscow had a vital role to play bringing together rival sides in Syria to seek a solution to the ongoing war.
Syrian talks
Putin also discussed the Syrian crisis with Sheikh Mohammed bin Zayed, telling the crown prince that he was "very happy to seize this opportunity to discuss regional issues and bilateral relations with you," according to the UAE's state-run news agency WAM.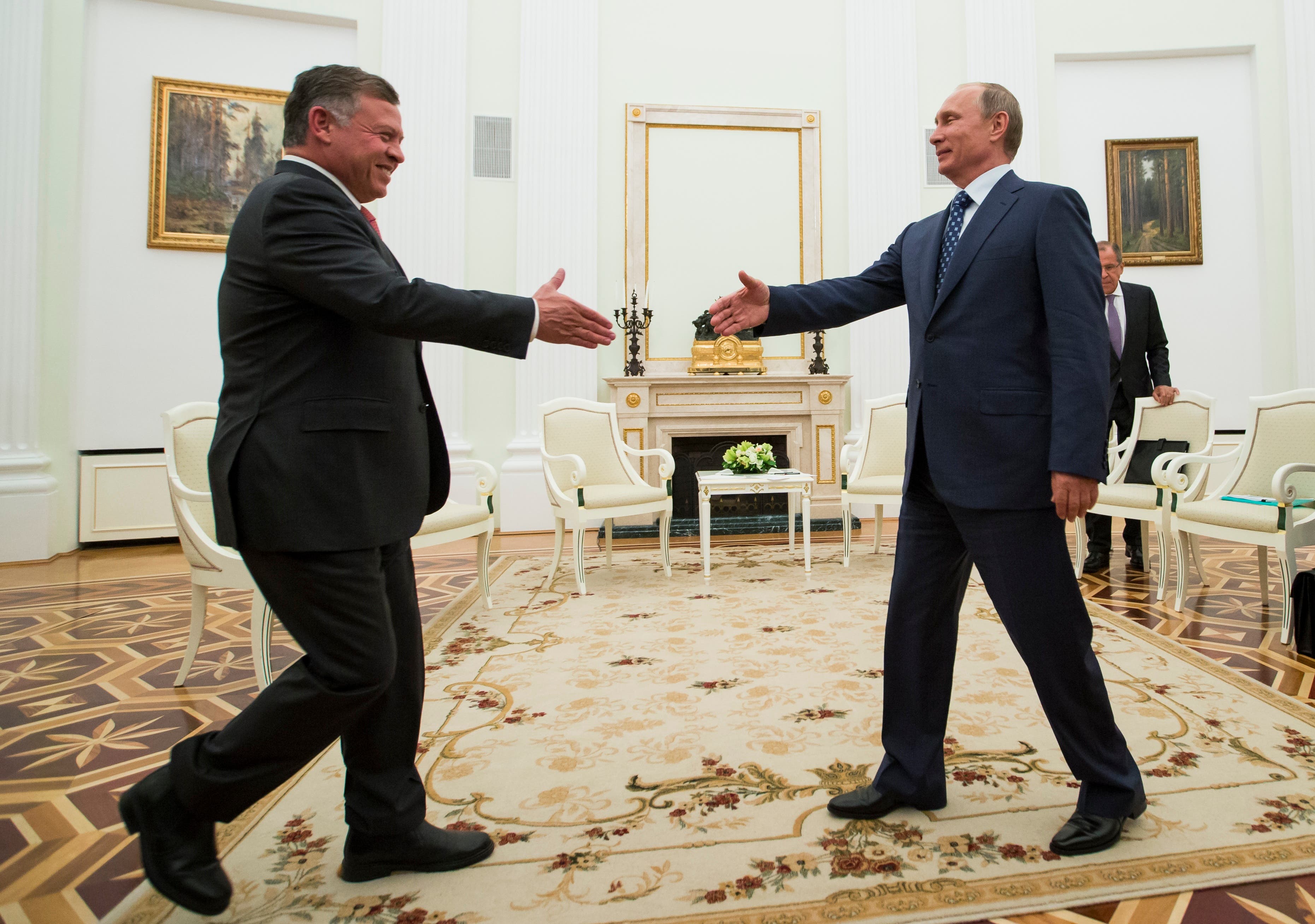 Putin and Egypt's Sisi, who is now on his third official visit to Russia, were also expected to hammer out the details of a joint project to build Egypt's first nuclear power station but Putin told reporters on Wednesday that experts from both countries are still working on it.
The United Arab Emirates, Jordan and Egypt have close security ties with Washington, though they have come under some strain following the Arab Spring revolts in the Middle East and North Africa.
Abu Dhabi's Sheikh Mohammad and Sisi also met during the Moscow trip, and discussed ways to bolster ties, according to WAM.
"Egypt remains the backbone of stability and a safety valve for the Middle East region given its strategic position and security role," the UAE crown prince said. "This strategic position maximizes the importance of backing and standing beside it."
(with the Associated Press)