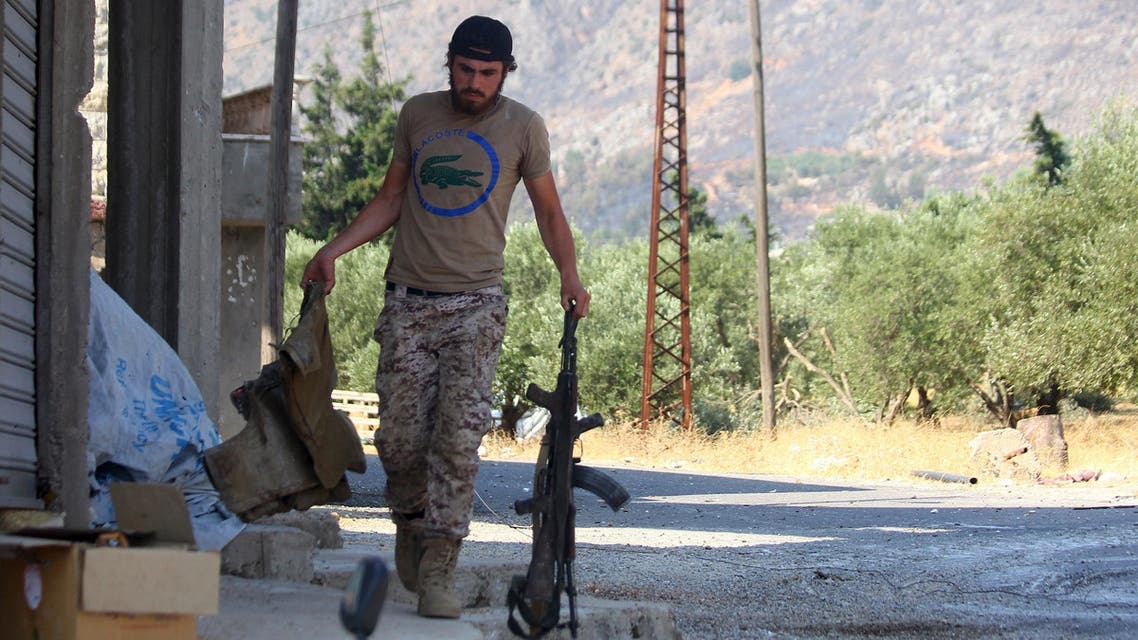 Al-Qaeda-led forces advance on Syria airbase
Syria's Al-Qaeda offshoot and other rebel groups advanced on Friday towards a military airport that is the last remaining government-held facility
Syria's Al-Qaeda offshoot and other rebel groups advanced on Friday towards a military airport that is the last remaining government-held facility in the northwestern province of Idlib, a monitor said.

The Syrian Observatory for Human Rights said that Al-Qaeda-affiliated Al-Nusra Front and other armed Islamist groups "seized the entrance" to the Abu Duhur airport after carrying out several suicide bombings on motorbikes and "seizing several positions on its outskirts."

Syrian state television said the army had "killed a large number of Al-Nusra terrorists and destroyed their arms and equipment" at the facility.

The Observatory said air strikes were launched in response to the onslaught, and that 16 Syrian soldiers and 18 rebels were killed in the fighting.

The so-called "Army of Conquest," a collection of Islamist and jihadist forces, captured the Idlib provincial capital in March and has since driven the Syrian military from most of the province.