David Cameron blamed for rise of ISIS in Syria
General Sir David Richards, who was chief of Britain's defense staff, said that Cameron should have used strong military force
The former head of Britain's Armed Forces has blamed Prime Minster David Cameron for the rise of ISIS, the Daily Mail reported on Saturday.
General Sir David Richards, who was chief of Britain's defense staff, has said that Cameron should have used strong military force to stamp out ISIS when the group first emerged as a threat.
The revelations come in a new biography of Cameron by political biographer Sir Anthony Seldon.
In the biography Seldon reveals several disagreements between Cameron and the general over the PM's stance on Libya and Syria.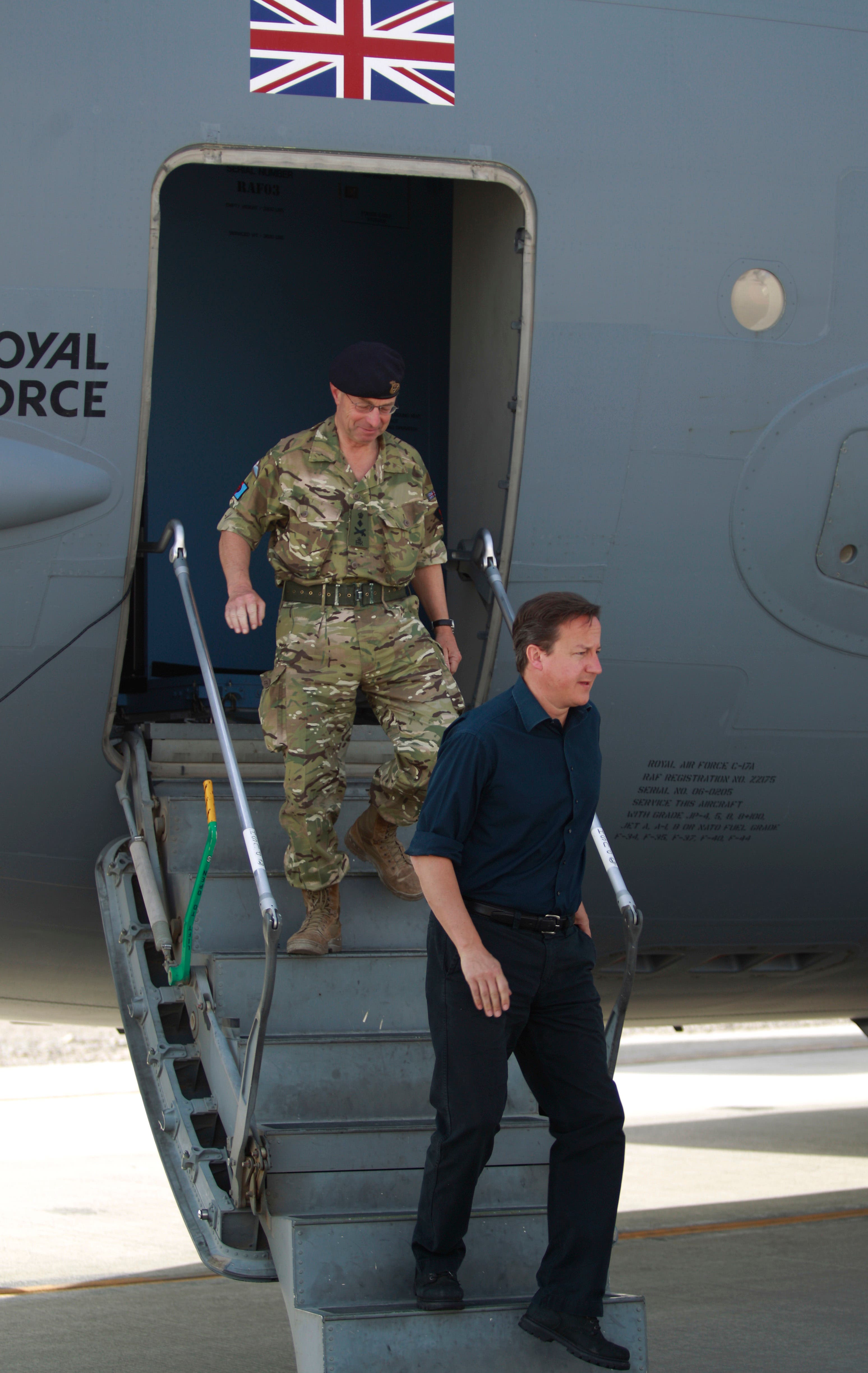 When Richards was being interviewed by Seldon for the book, the general criticized Cameron for failing to back plans for tougher military action when the Syrian crisis erupted in 2012.
"If they'd done what I'd argued, they wouldn't be where they are with ISIS," Richards told the author.
"In Ukraine, as in Syria and Libya, there is a clear lack of strategy and statecraft. The problem is the inability to think things through," he added.
In early 2011, NATO states - Britain among them - bombed military targets from Libyan dictator Muammar Qaddafi's regime, assisting ground-based rebels. At the time, Cameron hailed the aerial campaign as a success, saying he was "proud" of the role Britain had played. But since Qaddafi's ouster and killing by the rebels, the North African oil producer has since descended into chaos.
Blame game
Chris Doyle, director of London-based think tank the Council for Arab-British Understanding, said that it "would only be fair to attach blame in any way to the British government indirectly at least, for the rise of ISIS."
"His [Cameron's] policy simply has not managed to prevent it happening or even to constrict its growth," he told Al Arabiya News.
Cameron, who has referred to Islamist radicalism in the UK as the "struggle of our generation," frequently speaks on ISIS, which he regards as both an international and heavy local threat. Last month, he claimed while on a visit to Indonesia that "Britain is keeping up the pace" in ramping up strikes and efforts within the U.S.-led coalition to destroy the militant group.
Days earlier, he told the U.S. television network NBC that his country "needed to do more" to combat the group.
He has also made remarks about rooting out extremism in the UK. According to a May estimate by the U.S. based security analysts Soufan Group, there are at least 700 British fighters in Iraq and Syria – with at least 100 believed to be fighting for ISIS.
But he has been careful not to anger the UK's Muslim community. In a speech in Birmingham last month, the UK's second largest city with a sizable Muslim minority, Cameron urged British Muslims to help "to challenge and defeat" radical Islam.
Cameron's government - now made up entirely of members of his Conservative party after a sweeping election victory in May – has introduced rules that oblige many public bodies including schools and hospitals to monitor students and patients for any sign of "extremism" or "radicalization."
Not all are supportive of the new rules. Seamus Milne, a columnist for UK paper The Guardian, said they represented an "anti-Muslim clampdown" and risked alienated British Muslims.
"The British government has long fed terrorism with its warmaking abroad," wrote Milne. "Now it's also fuelling it with its scapegoating of Muslims at home."