Lebanese continue trash crisis protests
In a speech before thousands of protesters in the capital Beirut, an activist gave the government 72 hours to respond to its demands
Thousands of protesters waving Lebanese flags and chanting "revolution" took to the streets of Beirut on Saturday for an unprecedented mobilization against sectarian politicians they say are incompetent and corrupt.
The "You Stink" protest campaign, ignited by a waste crisis, has widened to reflect anger at widely-perceived graft in the political class and the state's failure to provide basic services.

It is seen as the biggest protest movement in Lebanon's history organized independently of the sectarian parties that dominate politics.
However, demonstrators have yet to chart a clear path toward change.
The government's failure to resolve the trash crisis has evolved into wider protests against a political class that has dominated Lebanon since the end of the country's civil war in 1990 and a government that has failed to provide even basic services to its people. Protesters filled up the square known as Martyrs' Square, shouting anti-government slogans.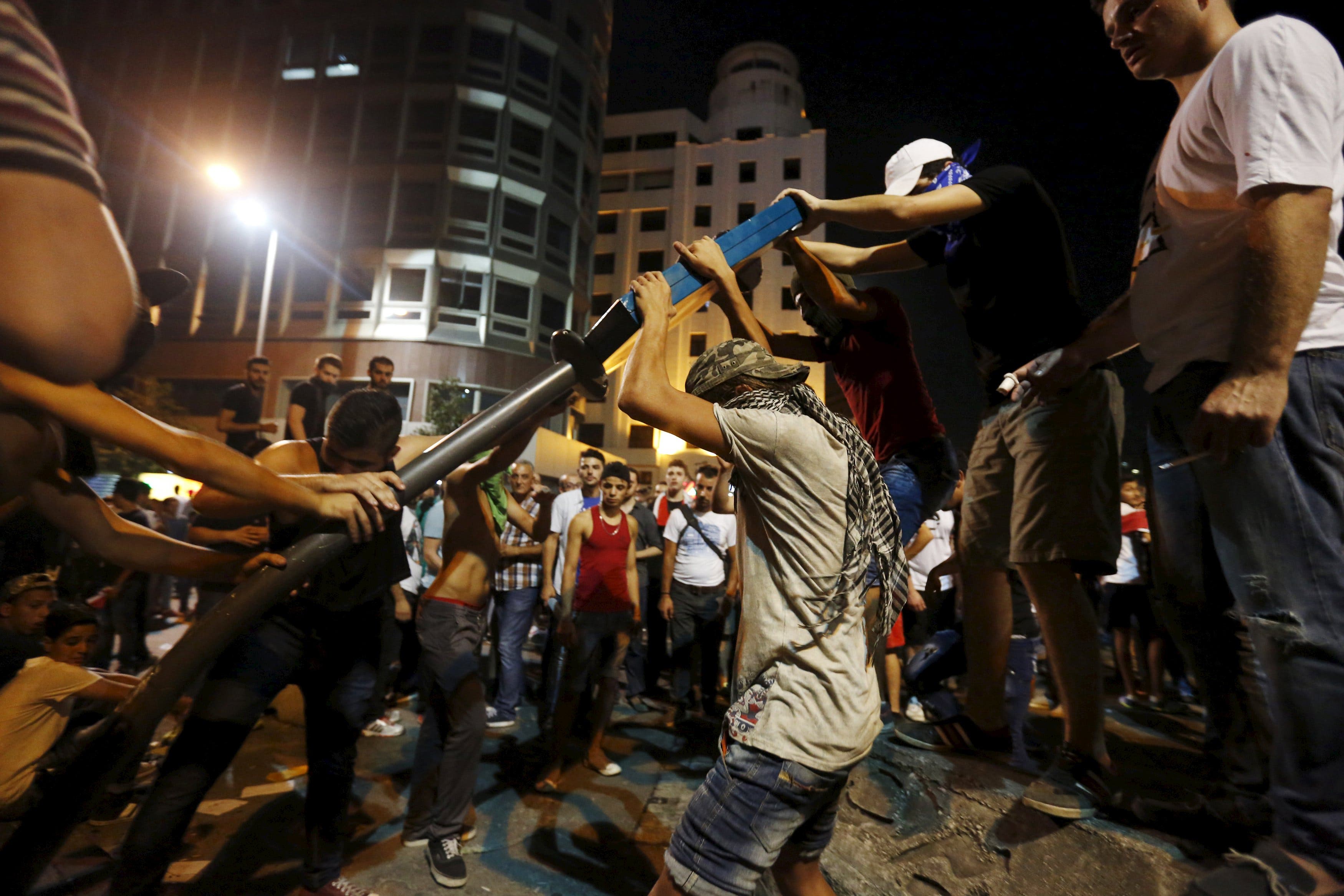 "Today is a step on a long road," said Fares Shoufani, a 48-year-old contractor. "We are depending on this movement. The more it advances forcefully, the more the people join. "
Threatened escalation
In a speech before thousands of protesters in Beirut, "You Stink" representative Rasha Halabi gave the government 72 hours to respond to its demands, threatening to escalate protests by Tuesday evening if it doesn't.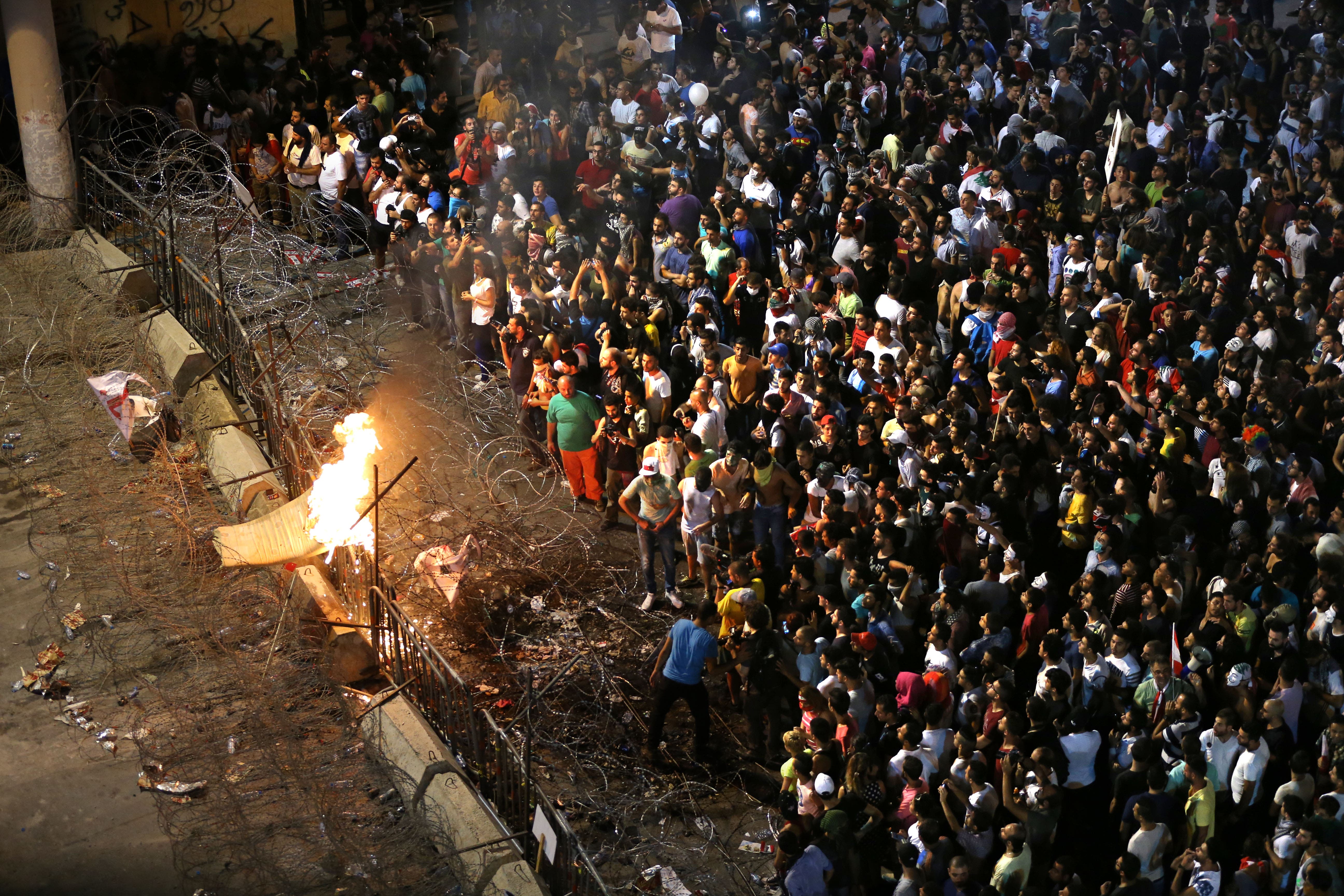 The group called for the resignation of the Lebanese environment minister and for the interior minister to be held accountable for police brutality against protesters last weekend. It also demanded an end to the garbage crisis. In longer term goals, the group called for new parliament elections and the election of a president to fill a post that has remained vacant for more than a year due to political squabbling.
"We are still in the beginning," Halabi said to widespread cheers from the crowd.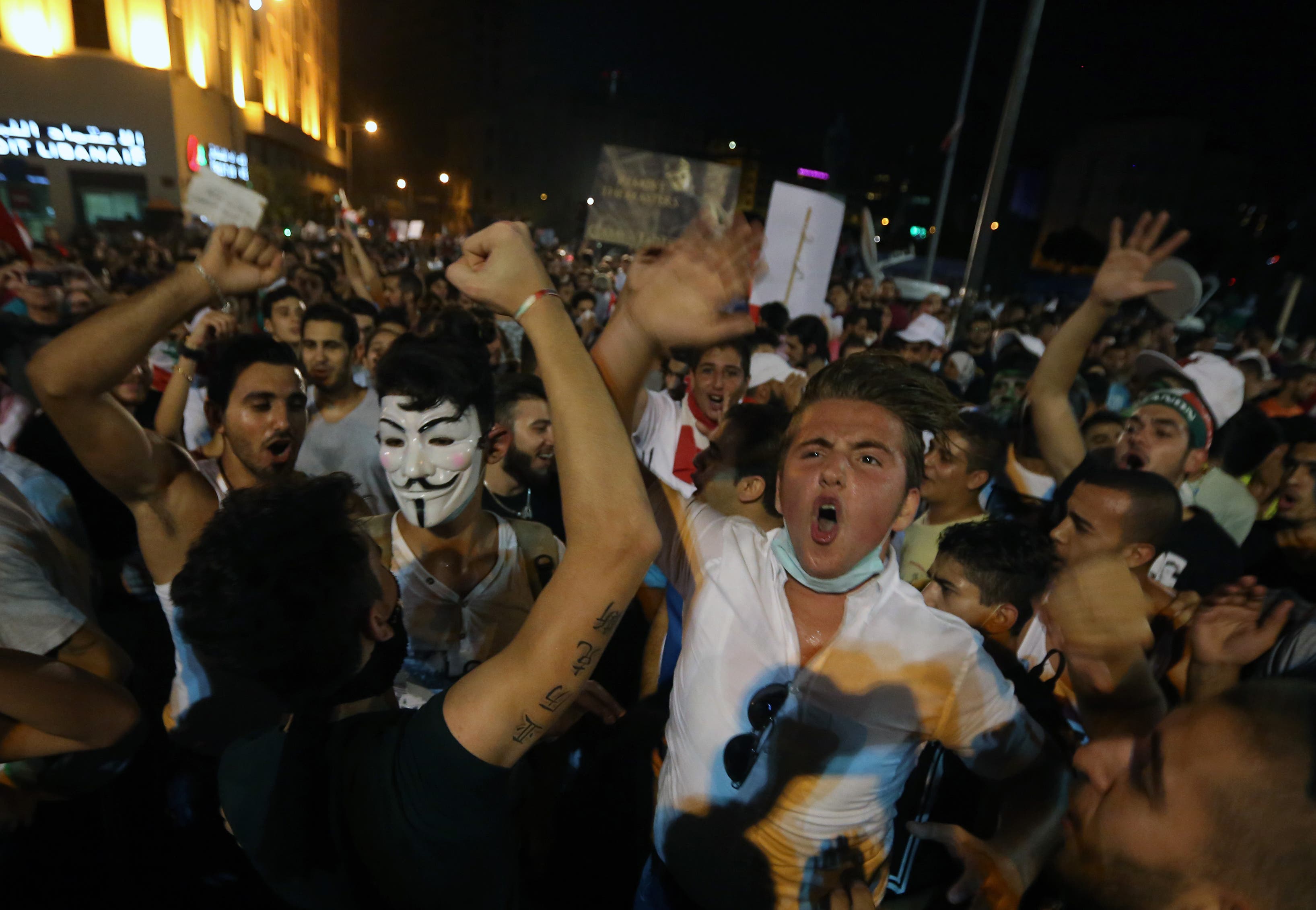 The current protest movement is a rare instance of Lebanese mobilizing without backing from any political parties. Those who turned up Saturday where largely drawn from Lebanon's middle class and across religious sects. A mix of civil society groups, activists and leftist groups took part, along with thousands of disgruntled Lebanese.
The groups consist of a variety of views and programs seeking different agendas, each with a specific demand. Many say they seek radical reforms including an end the patronage system that divvies up power among Lebanon's multiple communities - Shiites, Sunnis, Christians, Druze and more. That system has been the center of Lebanese politics for decades and helped fuel the 15-year civil war. Others are looking for more modest goals, such as an end to water and electricity cuts.
Failed
Together they're charting a comprehensive vision. One placard held at the protest read: "Go Home, You Have Failed in Everything!" with mug shots of Lebanese politicians on it.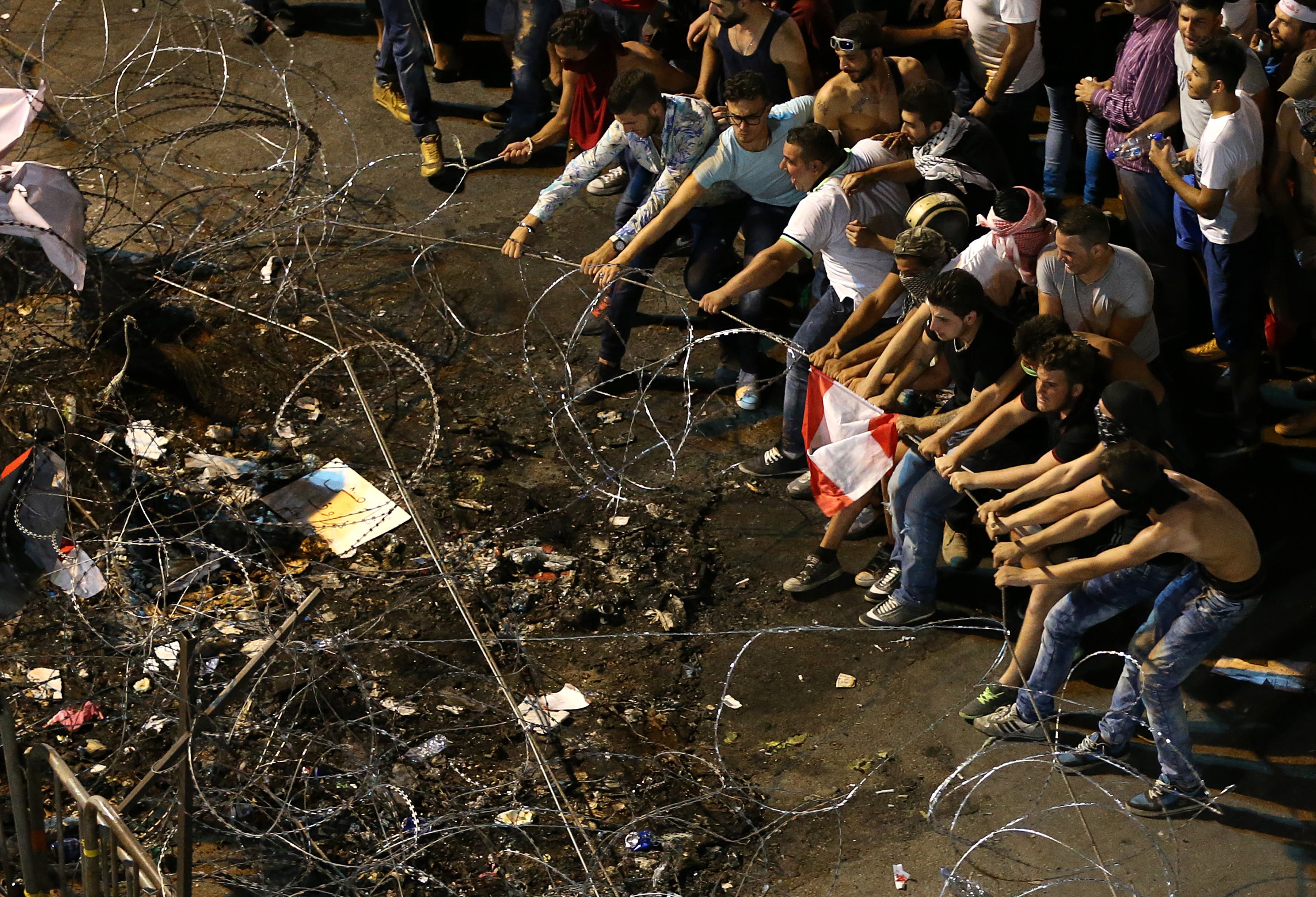 It is not clear, however, whether the protesters, who are up against an entrenched political class for which there is no clear alternative, will be able to keep momentum and achieve results.
Two protests last weekend outside the prime minister's office drew up to 20,000 people and were generally peaceful. But the rallies turned violent when security forces used batons, tear gas and water cannons to disperse groups of people who tried to break the security cordon around the prime minister's office. There was no official estimate for Saturday's crowd, which appeared to be significantly larger.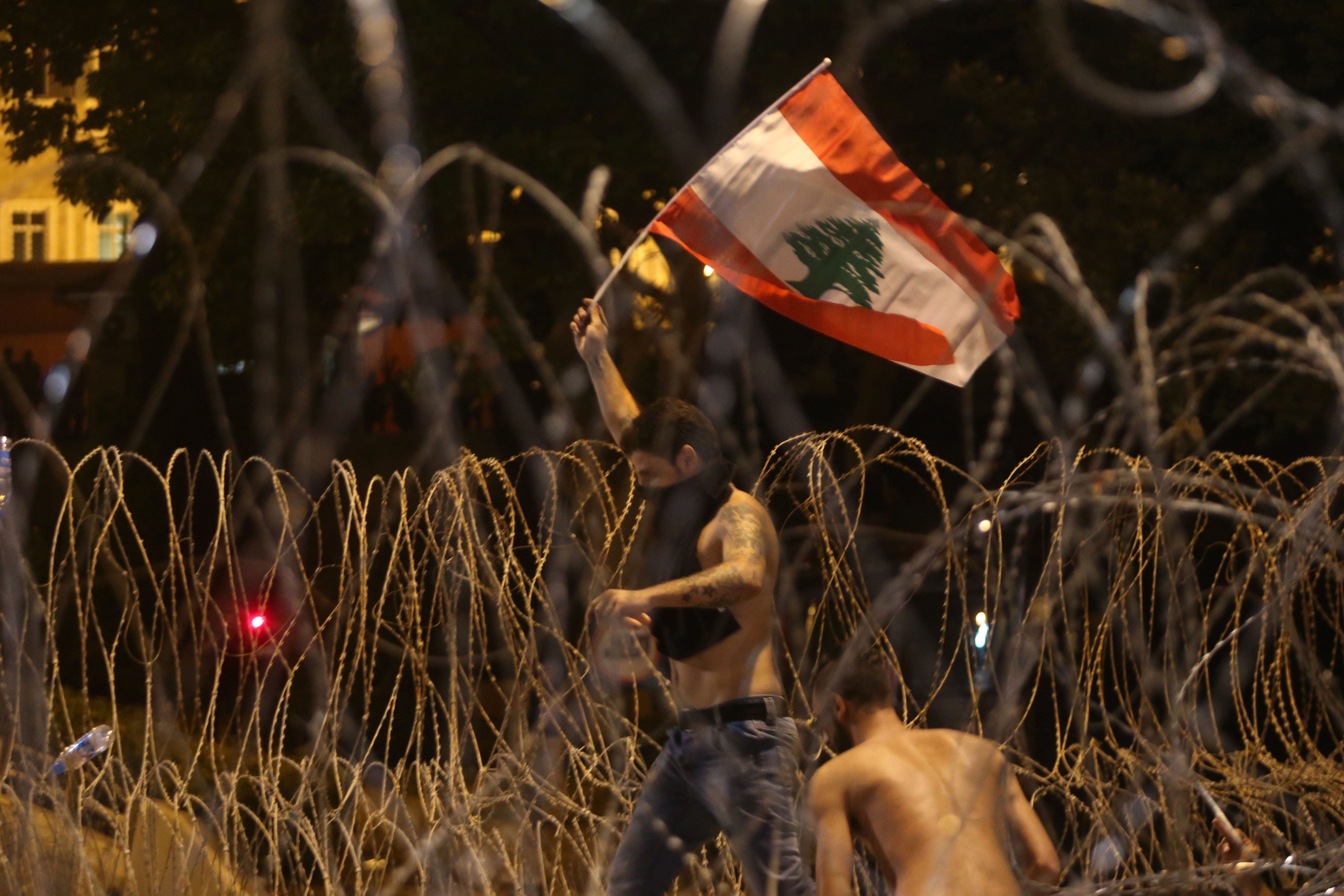 To avoid friction with security forces, organizers of the protest shifted the location from Riyad Solh square opposite the government building known as the Grand Serail to Martyr's Square, a major square a few hundred meters away. As night fell, a small group of protesters returned to Riyad Solh, pelting plastic bottles and fire crackers at security forces. A small group of masked youth repeatedly tried to break through the barbed wire.
(With the Associated Press and Reuters)