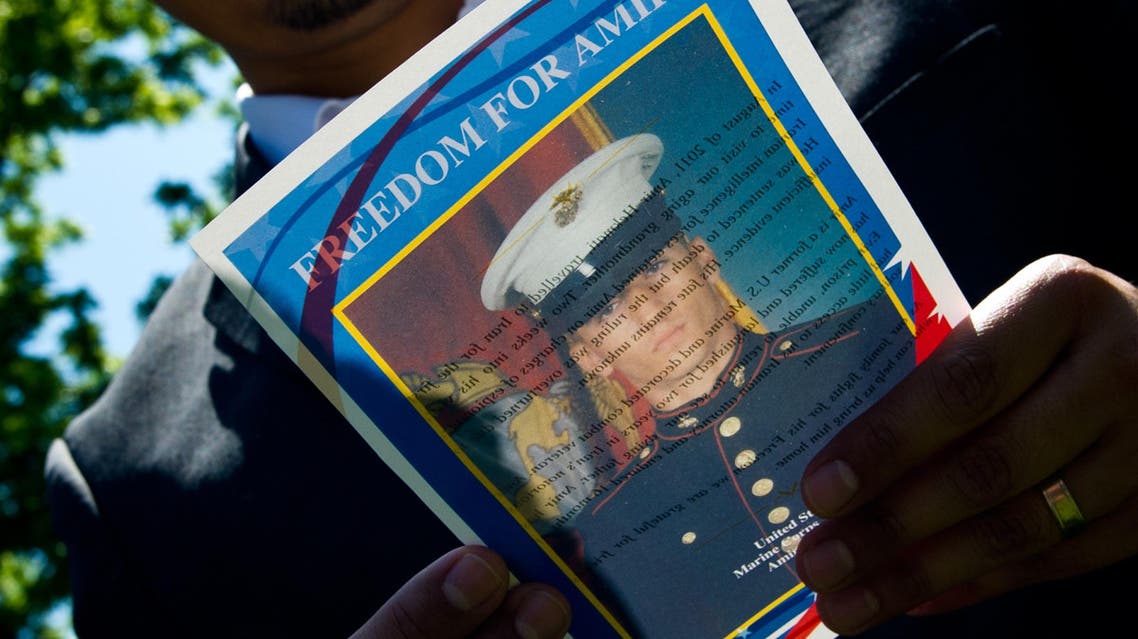 Iran justice chief rebuffs U.S. remarks on jailed marine
Iran's judiciary chief has urged the United States not to interfere in cases of detained Americans
Iran's judiciary chief has urged the United States not to interfere in cases of detained Americans, days after US Secretary of State John Kerry said a jailed Marine should be freed.

Ayatollah Sadegh Larijani's remarks followed the fourth anniversary of Amir Hekmati's imprisonment in Tehran on what Kerry called "false espionage charges."

Hekmati was visiting relatives in the Islamic republic when he was arrested.

Larijani, quoted in Iranian media on Tuesday, said Iran examined legal cases "including those accused of spying for America, with absolute composure and dignity, based on duty and procedure.

"The judiciary does not need American officials to write prescriptions for it," Larijani said. "Our advice to them is not to hype (such matters) up uselessly."

In his remarks on Friday, Kerry called Hekmati's detention "unjust" and also renewed his call for Iran to release two other Americans.

Pastor Saeed Abedini was arrested in Iran in 2012 and sentenced to eight years in jail for gathering a group of people to study the Bible.

Washington Post reporter Jason Rezaian, meanwhile, has gone on trial on spying charges and after more than a year in custody is awaiting sentencing.

Kerry also urged Iran to "work cooperatively" to help locate Robert Levinson, a former FBI agent who disappeared while on Iran's Kish island in 2007.

Larijani said the judiciary would perform its duties, while interests of national security also provided for Iran's Supreme National Security Council to have a say under the law.

In some cases, the country's supreme leader Ayatollah Ali Khamenei is authorized to issue a pardon, the judiciary chief added.