Turkish police fire tear gas at Istanbul protest
Turkish police also raided the offices of a conglomerate linked to a U.S.-based cleric accused of plotting against Erdogan
Turkish police on Tuesday used tear gas, rubber bullets and water cannon to disperse protestors in central Istanbul, detaining over a dozen people, an AFP photographer said.
The rally, which gathered some 500 people, had begun peacefully at Istiklal Street in the centre of the European side of the city.
Police intervened as demonstrators attempted to form a human chain and shouted slogans against the government of President Recep Tayyip Erdogan and its offensive against Kurdish militants.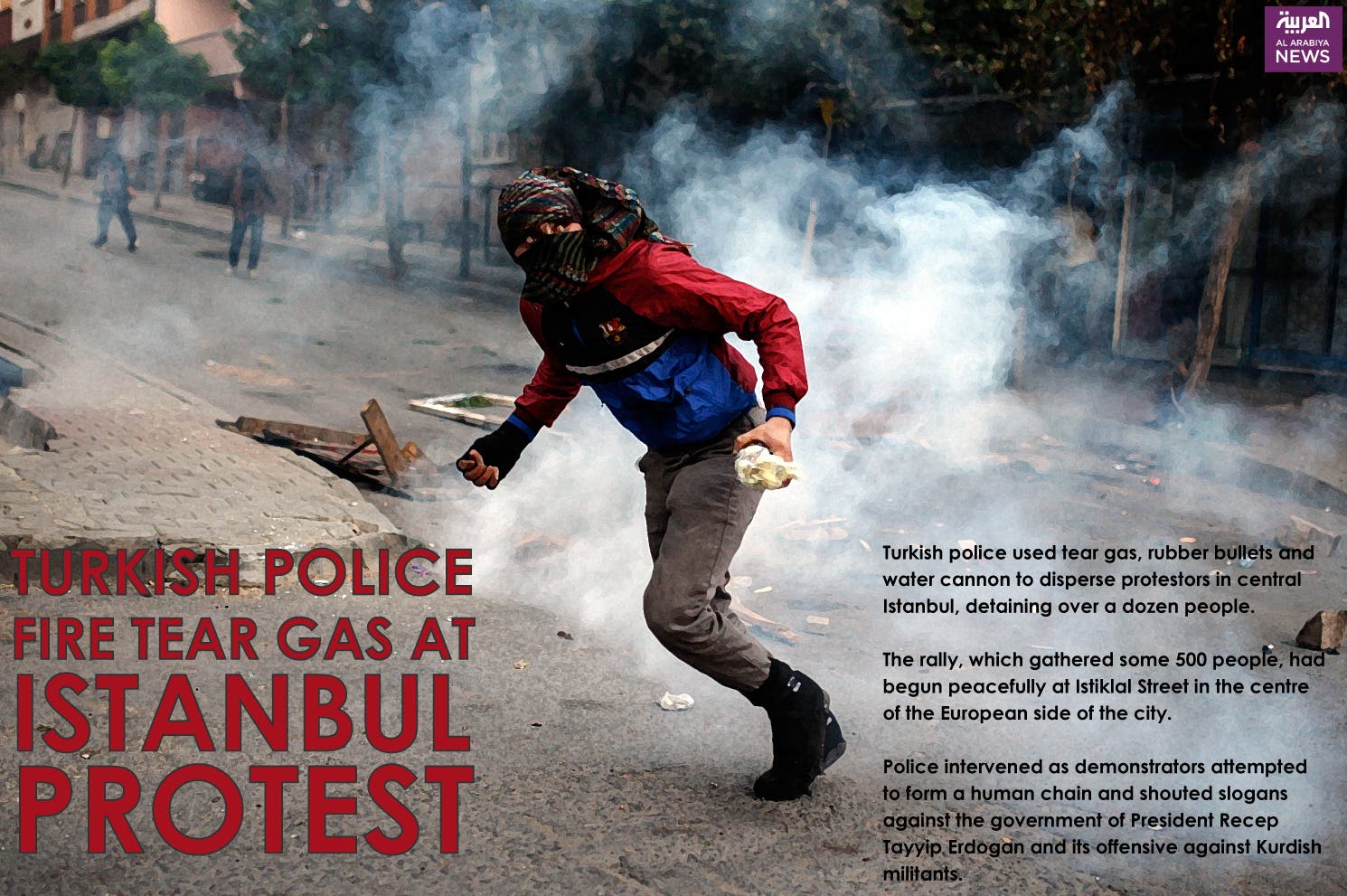 Jets from a water cannon were fired down the middle of the street - a busy shopping area - and police used tear gas as demonstrators ran for cover.
Anatolia reported that a total of 14 people had been arrested.
Widespread crackdown
Meanwhile, Turkish police also raided the offices of a conglomerate linked to a U.S.-based cleric accused of plotting against Erdogan, a move seen by critics as a bid to silence opposition media two months ahead of an election.
Erdogan, who wants the ruling AK Party to win back a majority in a snap November 1 election, accuses Gulen of seeking to overthrow him by means of a "parallel structure" of supporters in the judiciary, police, the media and other institutions.
Police searched the offices of 23 companies in the Koza Ipek group, whose interests range from mining to TV stations, on suspicion of providing financial support to the "Gulenist Terrorist Group", the state-run Anadolu Agency said.
It said six people had been detained.
[With Reuters]