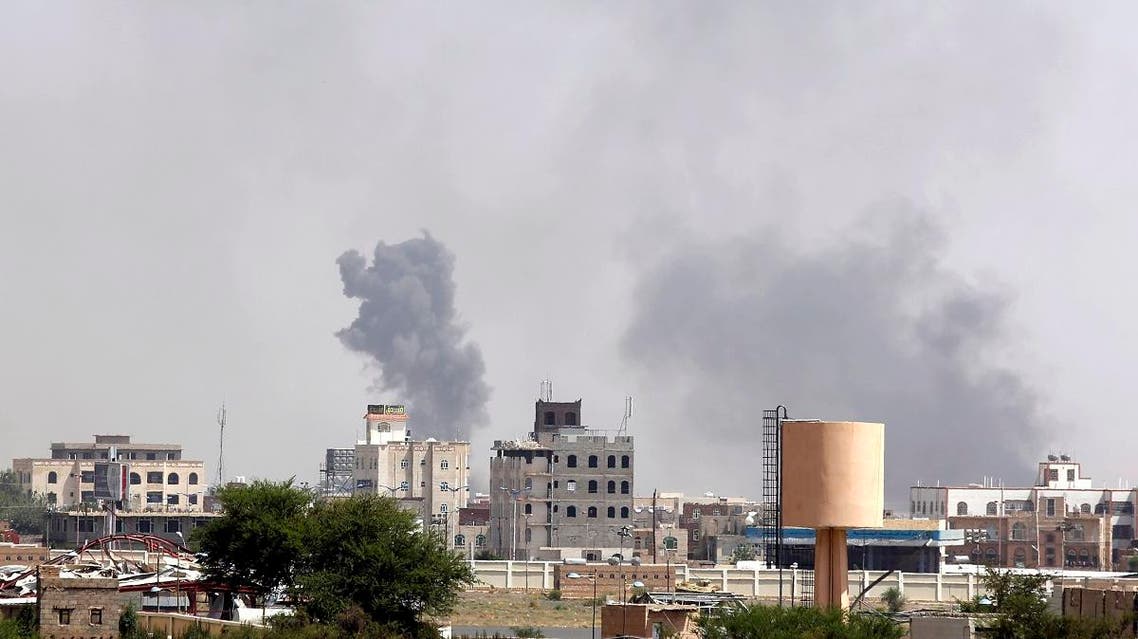 Air strikes pound Houthi targets in Yemeni capital
Resistance forces sources told Al Arabiya News Channel that 16 Houthi militants were killed in latest strikes
The Saudi-led Arab coalition has continued airstrikes on Houthi militias and has so far focused its targets on militia positions in the capital Sanaa, especially the al-Dailami air base as well as those near al-Nahdain mountain and al-Suwad and al-Hafa bases south east of the capital.
Sources from the Popular Resistance Forces told Al Arabiya News Channel that 16 Houthi militants were killed, including 13 landmines experts, in a coalition air strike that targeted the vehicle carrying them in the Habab region west of Marib.
Sources also said that air strikes late on Sunday were able to destroy a number of military vehicles in several clashes and raids in Marib.
Marib has been the scene of several violent and sporadic clashes in recent days with heavy air bombardments and ground clashes.
In the north-west of the country, clashes with heavy artillery took place in Jafina and Balak.