Unseasonal sandstorm hits Lebanon, Syria, Jordan and Israel
The storm also hit Jordan and Israel. In Jordan, schools around the country shut down or cut their days short
An unseasonal sandstorm hit Lebanon and Syria, covering Beirut and Damascus with a blanket of yellow dust on Tuesday, sending hundreds of people to hospitals with breathing difficulties and causing the deaths of two women, officials said.
VIEW ALSO: Unseasonal sandstorm hits Lebanon, Syria
Reduced visibility prompted the Syrian government to call off airstrikes against rebel fighters in a central province, local media reported, and threatened a planned protest by Lebanese activists over the government's inability to deal with the country's rampant trash crisis.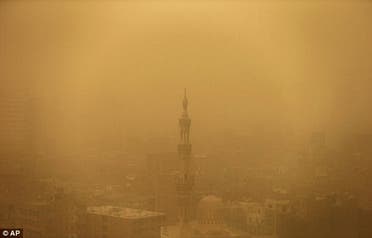 The storm also hit Jordan and Israel. In Jordan, schools around the country shut down or cut their days short

"Today because of the dust and bad weather, the Ministry of Education decided to release us early," said Izz-Eddin al-Khatib, a student in Amman.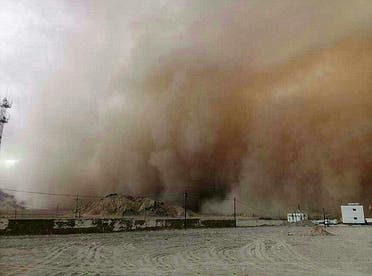 The sandstorm reached Beirut on Tuesday, a day after it engulfed eastern Lebanon's Bekaa Valley. People, especially those with health issues, were advised to stay indoors while many of those who ventured onto the streets donned surgical masks.

The Lebanese Health Ministry said 750 people suffered breathing problems across the country, and that two women died because of the sandstorm, without providing details. Two boats set adrift were rescued by coast guard, the National News Agency said. Airport officials reported some flight delays.

Lebanese authorities warned residents against burning trash that has piled up on Beirut streets this summer, sparking a political crisis and daily protests.

Lucien Bourjeili, one of the protest organizers, said the bad weather may prevent some people from taking to the streets in a major protest planned Wednesday, though "this movement doesn't depend on the weather ... or one day."

In the Syrian capital, Damascus, the head of a major hospital, Adeeb Mahmoud, said over 1,200 people, including 100 children, had been treated for breathing problems since the night before.

"It is unbelievable. This must be some test," said Mansour, a Damascus resident, who gave only his first name. "It's hot. Temperatures are high and above that we have this dusty weather! It is something beyond reasonable. Enough please!"

The Syrian pro-government Al-Watan newspaper said the weather forced a halt in government airstrikes against rebel fighters north of the central province of Hama.

The Britain-based Syrian Observatory for Human Rights, an activist group, said hospitals in the town of al-Mayadeen in the northern province of Deir el-Zour ran out of oxygen cylinders and were unable to take in more patients.