Saudi-led strikes destroy Houthi site in Marib
Sources say that the Saudi-led coalition has destroyed a 'large' military site in al-Jafina west of the central Yemeni province of Marib
Saudi-led airstrikes destroyed a "large" military site held by the Iran-backed Houthi militias in the central Yemeni province of Marib, sources told Al Arabiya News Channel on Wednesday.
However, the sources did not give further details of the site, which they said was located in Marib's western al-Jafina area.
Arab troops were deployed in Marib on Tuesday, signaling the Saudi-led coalition's resolve to crush the Houthis and their allied forces belonging to former President Ali Abdullah Saleh. Marib is sandwiched between the Houthi hometown, Saada, and the capital, Sanaa, which the militias seized last year.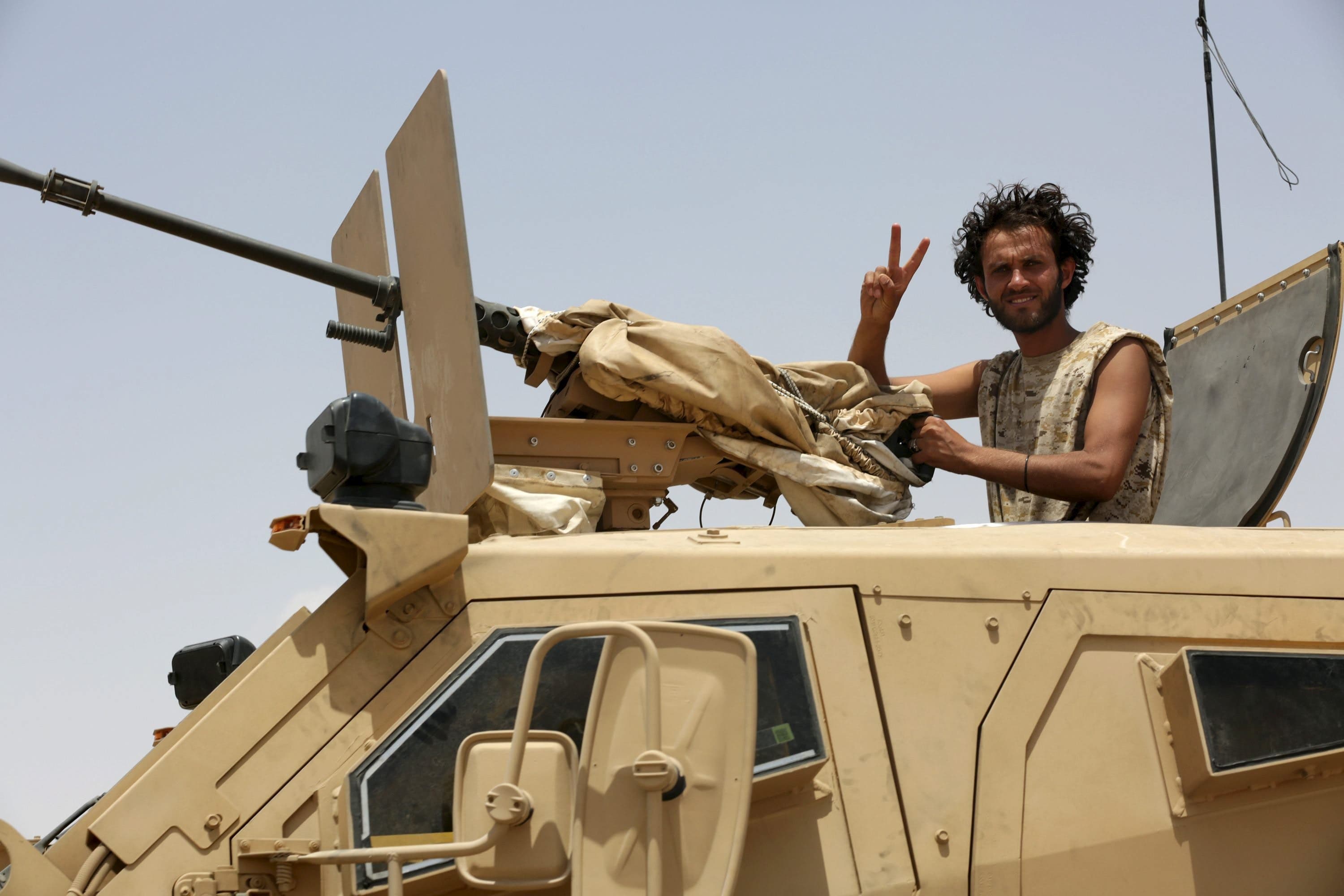 Heavy clashes also took palce between the Yemeni national army, and the Houthi militias and Saleh's forces in the western battlefronts in Marib, specifically in al-Jafina, leaving dozens of the militias killed.
The airstrikes also targeted other military sites and homes belonging to the Houthi leadership in the capital Sanaa, and struck Jabal al-Nahdain area as well as reserve forces' command and police and air defense colleges there.
Citing independent Yemeni security officials and witnesses, the Associated Press said the airstrikes killed 12 Houthi members in Marib on Tuesday.
Meanwhile, the Yemeni army loyal belonging to the internationally recognized leader Abd Rabbuh Mansur Hadi announced that there are 10,000 fighters who are ready to participate in battles to liberate Marib, paving the way to Saada and finally Sanaa.
Marib is not only strategically located but it also produces oil and gas, and generates electrical power to supply large parts of the country.
Yemen's government fled to Riyadh in late March as Houthi forces, who say they are fighting a revolution against them, closed in on their last redoubt in Aden, triggering the foreign intervention and fighting which has killed over 4,500 people.
The Arab alliance states see their campaign as a fight against creeping Iranian influence in their backyard. Loyalist Yemeni forces and Gulf soldiers took back Aden and most of Yemen's south in July, but battle lines have barely moved since as the allied forces face stiff resistance in the Houthis' northern strongholds.
(With the Associated Press and Reuters)