Saudi MERS cases continue to rise
Saudi Arabia has reported 18 more MERS-CoV cases since last week
Saudi Arabia has reported 18 more Middle East Respiratory Syndrome Coronavirus (MERS-CoV) cases since last week, 15 of them in Riyadh, and the numbers of patients infected with the virus in hospitals in Saudi Arabia continue to grow, the World Health Organization (WHO) said in its latest updates.
The 15 latest MERS-CoV cases in Riyadh appear to have links to an ongoing hospital outbreak at King Abdulaziz Medical City, according to separate updates from the Saudi Ministry of Health (MOH). It's not known how many cases are related to the hospital event, but 158 illnesses have been reported in Riyadh since July 21.
Five of the patients are healthcare workers who had contact with a suspected or confirmed case. Four of them are from foreign countries — two women, 29 and 38, and two men, 30 and 31. All are in stable condition. The fifth is a 27-year-old Saudi man from Riyadh who is also listed as stable.
Of the other 10 cases in Riyadh, one had contact with an earlier case, the exposure status was under review for five, and no known exposure to earlier cases has been found for four.
The other three cases were reported in Al-Kharj, which has registered three cases so far this month, and in Madinah and Al-Quway'iyah.
The patient from Madinah — an 80-year-old Saudi woman — had contact with a suspected or confirmed MERS case. No exposure source has yet been identified for the other two patients.
All of the 18 new cases involve adults, ranging in age from 27 to 85. Twelve patients are men and six are women. Fourteen are hospitalized in stable condition, and four are listed as critical.
READ MORE: What is the MERS virus?
In its update for Wednesday, the MOH said 63 people are still being treated for their illnesses, and 13 are in home isolation.
Thirteen people have recovered, lifting the overall recovery since the virus was detected in humans for the first time in 2012 to 627.
In addition, Saudi officials said seven more people with previously announced infections have died. All occurred in Riyadh, involving five Saudis and two from other countries. None of them were healthcare workers. All had underlying medical conditions.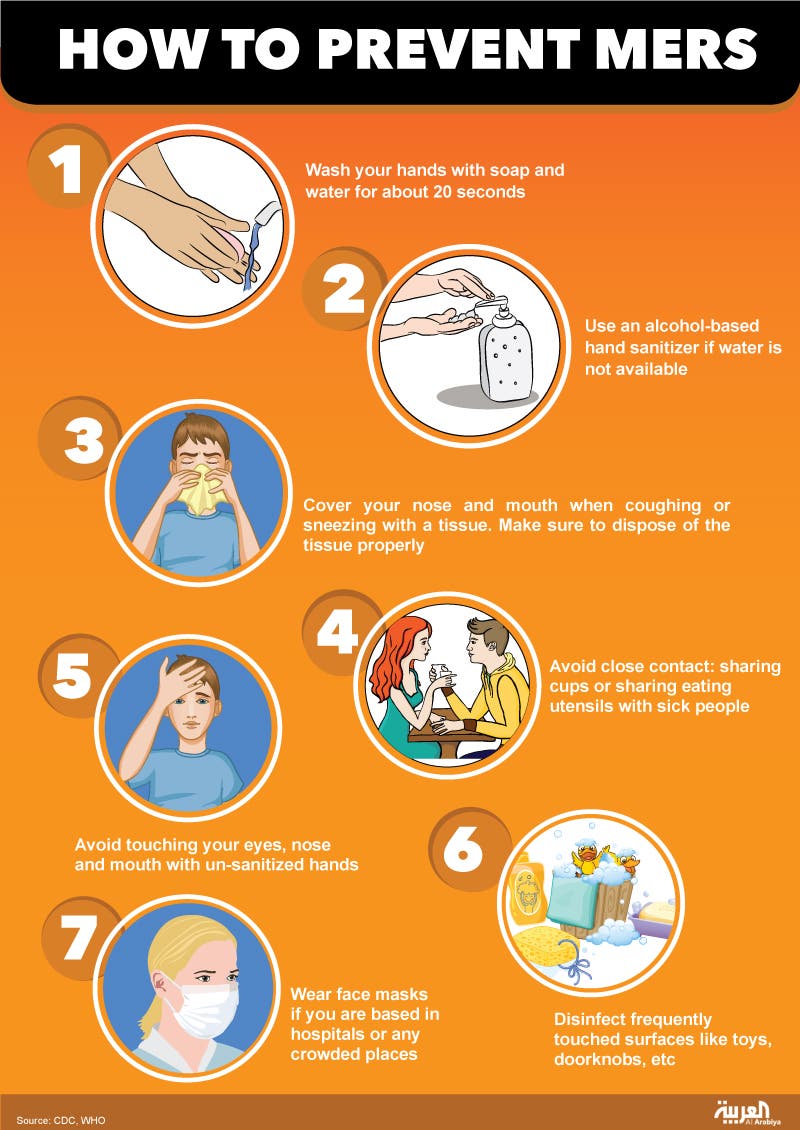 The latest developments boost Saudi Arabia's MERS totals to 1,223 cases, 520 of them fatal.
In an update on 22 recent cases reported from Saudi Arabia between Aug. 26 and Aug. 31, the WHO said 15 were linked to an ongoing hospital outbreak in Riyadh.
Sporadic MERS-CoV infections, however, continue to be reported in other parts of Saudi Arabia, with three of those cases involving contact with camel or raw camel products.
This article first appeared in the Saudi Gazette on September 9, 2015.