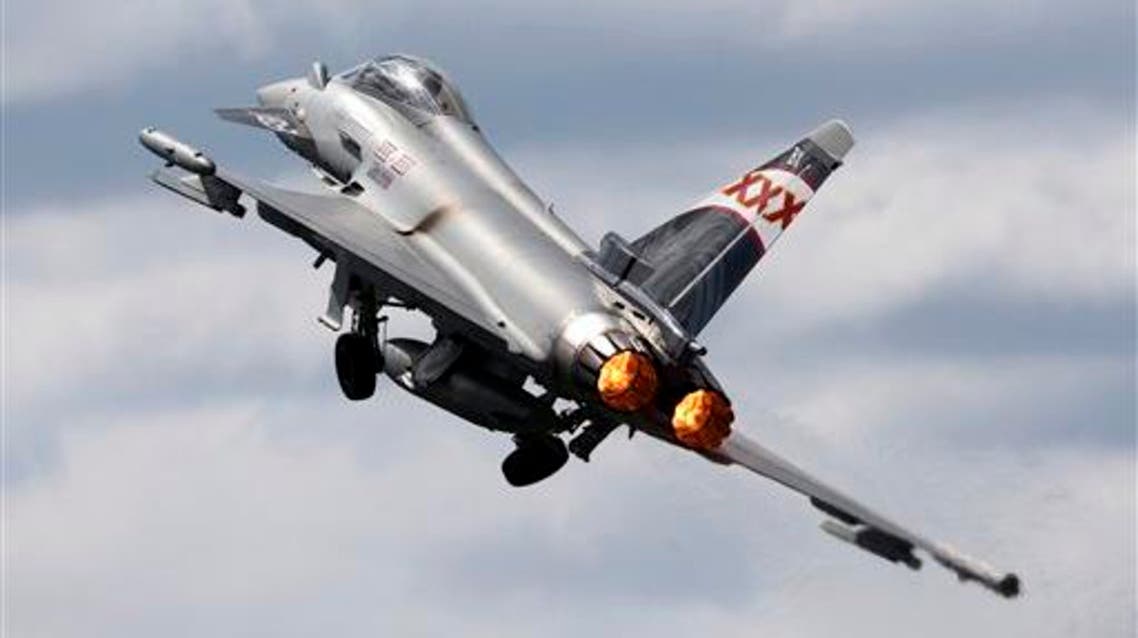 Eurofighter says Kuwait purchasing 28 warplanes
Its statement did not give financial details about the deal, which was struck between Kuwait and Italy
Kuwait has agreed to buy 28 Typhoon warplanes, becoming the third country in the Gulf region to order the combat aircraft, the Eurofighter consortium said Friday.

Its statement did not give financial details about the deal, which was struck between Kuwait and Italy.

Eurofighter is a partnership between Italy's Finmeccanica, Britain's BAE Systems and civilian planemaker Airbus.

According to Italy's Corriere della Sera newspaper, the order was estimated to be worth between seven and eight billion euros ($8-9 billion).

"This new agreement is the confirmation of the superiority of the Eurofighter over its competitors and will provide a great opportunity for further Eurofighter orders," said Eurofighter CEO Alberto Gutierrez in the statement.

"The Eurofighter is already proven and trusted by six nations to perform in all operational environments," he added.

The deal with Kuwait represents a setback for U.S. rival Boeing.

Kuwait had been expected to opt for Boeing's Super Hornet F18s.

The Gulf state is looking to upgrade its firepower against the backdrop of increased security concerns in the region linked to the rise of the Islamic State of Iraq and Syria (ISIS) militant group.

The Eurofighter Typhoon, which first entered into service in late 2003, is Europe's largest collaborative defense program, with the Kuwait purchase taking the number of committed orders for the aircraft to 599.