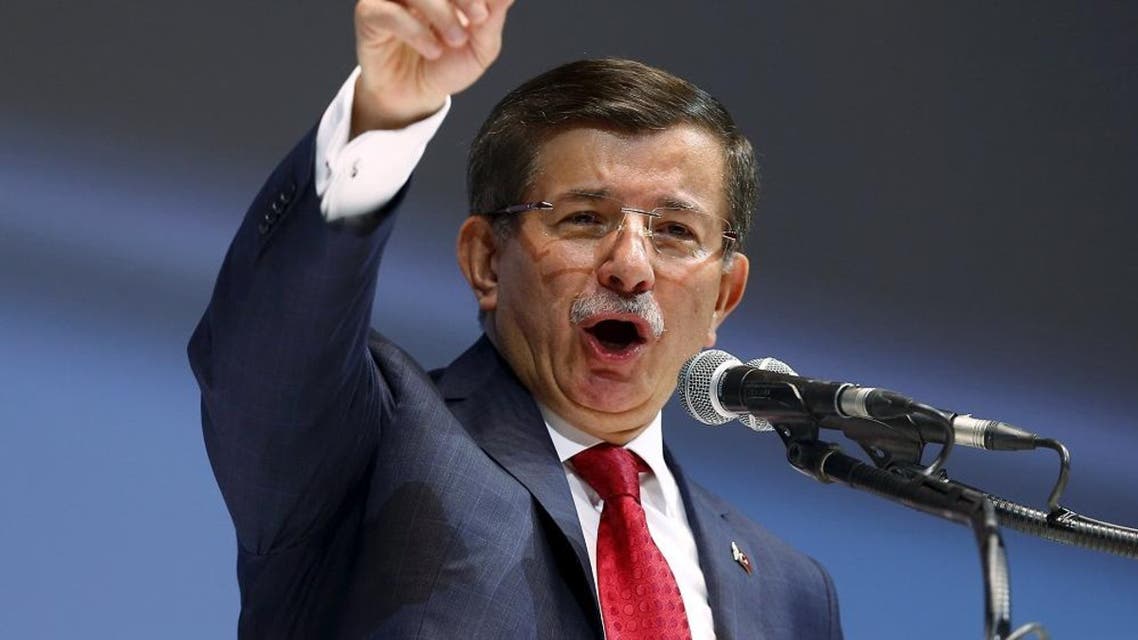 PM says Turkey needs single-party government to 'fight terror'
In the June election, the AKP lost its overall majority in the 550-seat parliament for the first time since coming to power
Prime Minister Ahmet Davutoglu on Saturday said Turkey needed a single-party government to fight "terror," as the country prepares for snap November polls and the army battles against Kurdish militants.

Davutoglu sought to stir the faithful at the congress of the ruling Justice and Development Party (AKP) in Ankara with a rousing speech presenting the AKP as the natural party of power after it lost its overall majority for the first time in June 7 elections.

"A single-party government needs to be ensured to fight both the terror plague and economic challenges," said Davutoglu.

The AKP won three decisive general election victories in 2002, 2007 and 2011.

But in the June election, the party lost its overall majority in the 550-seat parliament for the first time since coming to power in 2002, despite winning the most votes.

The result wrecked President Recep Tayyip Erdogan's dreams of a powerful presidency with full executive powers, as a pro-Kurdish party made a major breakthrough to secure seats in the parliament.

Erdogan did not attend the congress but his two increasingly high-profile daughters -- Esra and Sumeyye -- sat in the front row.

After the June elections, Davutoglu held inconclusive talks with opposition parties to form a coalition government -- an unpalatable alternative for the president.

Erdogan then called the November 1 snap polls and handed Davutoglu a mandate to form an interim "election government" including opposition party figures until the vote was held.

Amid the political uncertainty, the government has waged a self-declared "war on terror" against the outlawed Kurdistan Workers' Party (PKK) in the southeast and in northern Iraq.

His speech was frequently interrupted by party supporters shouting slogans such as: "Martyrs never die, the homeland is indivisible."

No music was allowed at the congress in respect for the dozens of Turkish security forces killed in the unrest, party officials said.

Davutoglu stressed that a one-party government would be capable of tackling all the challenges Turkey is facing -- from "terror" to the global economic crisis.

"We are heading towards November 1 elections on behalf of a permanent government, sustainable development and rights and freedom for everyone," he said.