Saudi Arabia 'ready to thwart' any Hajj attacks
Crown Prince Mohammed bin Nayef warned against anyone exploiting this year's Hajj season for 'political reasons'
Saudi Arabia's Crown Prince has stressed that the Kingdom is ready to face any action that might cause any harm during Hajj pilgrimage next week and declared that the kingdom is "ready prevent the exploitation of the Hajj season for political or propaganda reasons."
Crown Prince Mohammed bin Nayef, Chairman of the Supreme Hajj Committee, said that the Kingdom of Saudi Arabia under the leadership of King Salman bin Abdulaziz, has made it its top priority to ensure a safe and successful pilgrimage season this year.
As with previous Hajj seasons, Saudi authorities have been seeking to expand and better current facilities and ensuring the provision of all necessary services that help the pilgrims to perform their Hajj duties, one of the pillars of Islam which requires all Muslims to perform at least once during their lifetime.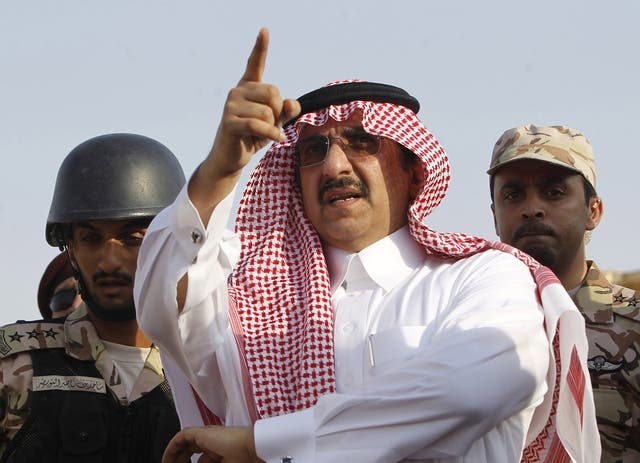 Authorities also said that the plans are in place to expand the Grand Holy Mosque and increase its capacity to hold three times more pilgrims compared to past years as Saudi Arabia attempts to cope with the ever increasing pressures of global population growth.
"The Kingdom of Saudi Arabia is determined and resolved to avoid terrorist acts over the past years in order to preserve the sanctity of our religion and its holy places and the lives of innocent people. The security services in various sectors are fully ready to face any action that might cause harm to the sites and the pilgrims and that the kingdom is strict in forbidding anyone from exploiting this great season for political or propaganda purposes," Prince Mohammed bin Nayef said on Thursday after attending the annual ceremony to review the Hajj security forces and bodies in charge of protecting the Hajj and pilgrims this year.
Makkah crane collapse
In regards to the tragic Makkah crane collapse last Friday, Prince Mohammed bin Nayef, said that the incident had been dealt with under dignified guidance from King Salman and that its effects have faded effects in time.
"This incident will not affect in any way the plans and programs of the pilgrimage prepared by stakeholders, which takes into account the contingencies plans, and ensuring the safety of the masses and helping ease their movements while performing the rites and rituals of the Hajj," he said.
The Crown Prince emphasized that "Saudi Arabia take over the security of the pilgrims and their safety a top priority, which is working on every year according to what has been achieved and thankfully in the past seasons pilgrimage of safety and security and tranquility to the pilgrims, and will be achieved, God willing, in the pilgrimage season this year ".
Security devices on full alert
In response to Riyadh's recent efforts in foiling attacks after it had arrested two wanted suspects among an ISIS cell, in two separate operations in Riyadh and Darma, last week Prince Mohammed bin Nayef said: "Security services in the Kingdom are fully vigilant at all times and we are currently following-up on the movements of terrorist groups and elements at home and abroad."