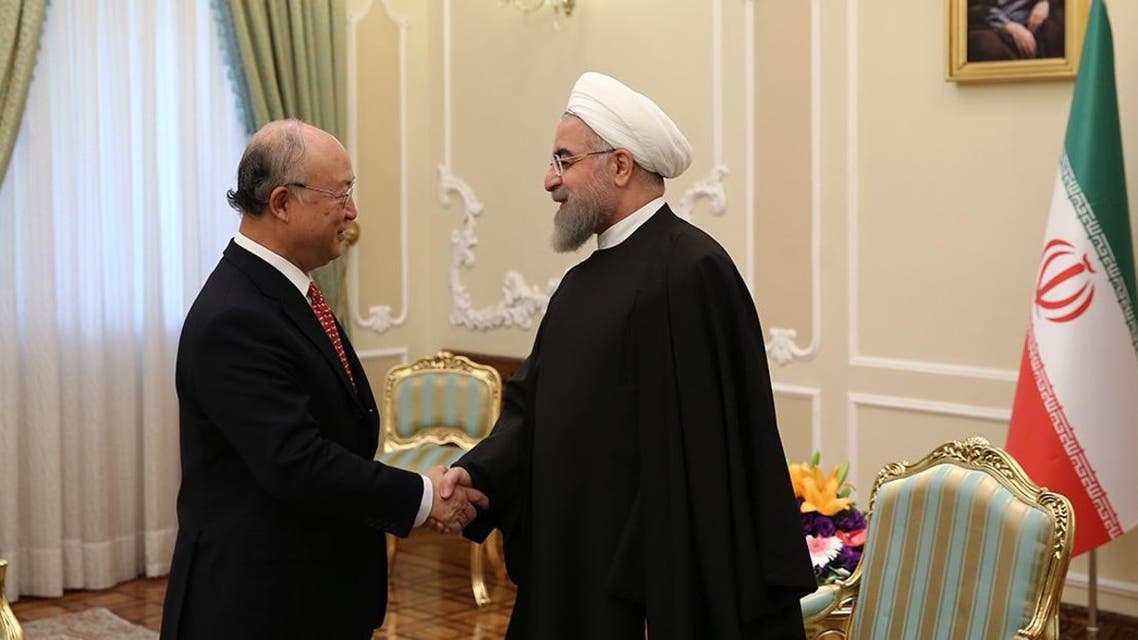 U.N. nuclear chief arrives in Iran
Iran's state TV is reporting U.N. nuclear chief Yukiya Amano has arrived in Tehran to 'clarify past and current issues' of the country's nuclear program
Iran's state TV is reporting U.N. nuclear chief Yukiya Amano has arrived in Tehran to "clarify past and current issues" of the country's nuclear program.

Television footage showed Amano and his team arriving in Tehran airport. It is Amano's second visit in three months.

Iran and the world powers have agreed to a landmark deal that that curbs Iran's nuclear program in return for the lifting of international economic sanctions.

The television report said Amano, during his visit to Tehran, would also attend a meeting of a special parliamentary committee that is reviewing the nuclear deal.