Yemen FM: 'War wiped out decades of development'
Riad Yassin told a gathering of world leaders in New York that Houthi militias in Yemen have not abided by Security Council resolutions
Yemen's foreign minister said on Saturday that less than a year of fighting in his country has wiped out decades of development, according to the Associated Press.
Riad Yassin told the U.N. General Assembly gathering of world leaders in New York that Houthi militias in Yemen have not abided by U.N. Security Council resolutions adopted earlier this year.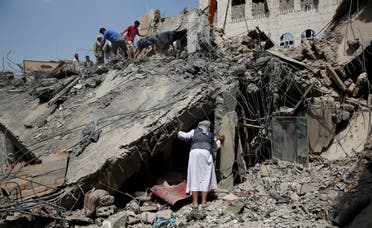 One Security Council resolution demanded that the Houthis immediately give up control of government institutions.
The militias have seized large parts of the Arab world's poorest country, and since March, a Saudi-led coalition has carried out months against the group, as well as militias loyal to deposed President Abdrabbu Mansour Hadi.

Ban Ki-moon in his meeting with Saudi Arabian Foreign Minister Adel Al-Jubeir again called for "increased humanitarian access" to Yemen, which even before the fighting imported 90 percent of its food and fuel.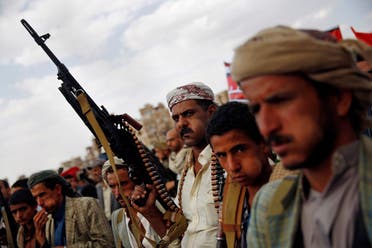 In recent days, clashes between Houthi forces and those loyal to the exiled administration raged in the central desert province of Marib and the southwestern city of Taiz, where residents reported that the two sides dueled with heavy artillery in civilian areas.
Meanwhile, the Saudi-led alliance launched air attacks on suspected Houthi positions on at least five provinces throughout the country and on Sanaa.
Several dozen Saudi soldiers have been killed in clashes along the country's long, rugged border with Yemen, including a general last month.

(With The Associated Press)