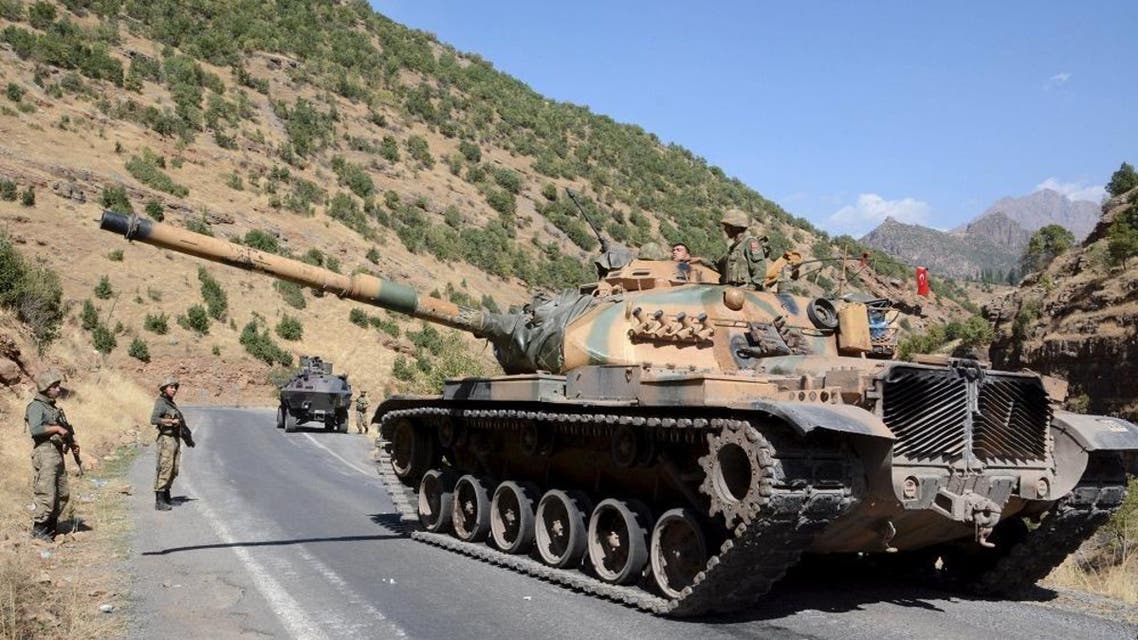 Turkish military says bombarded 24 Kurdish militant targets in southeast
The targets destroyed in border towns of Yuksekova and Daglica were mainly weapon emplacements and shelters
Turkish warplanes struck 24 targets in a bombardment of Kurdistan Workers' Party (PKK) positions in the southeastern province of Hakkari late on Tuesday, the military said.

The targets destroyed in border towns of Yuksekova and Daglica were mainly weapon emplacements and shelters, the army said in a statement on Wednesday.

Turkey has been bombarding PKK positions in the mountains of northern Iraq as well as the mainly Kurdish southeast following the collapse of a ceasefire in July in the most intense fighting between Kurdish militants and the state since the 1990s.

More than 120 security personnel and hundreds of militants have been killed since the ceasefire, initiated by Turkish President Tayyip Erdogan more than two years ago, broke down.

Erdogan said on Tuesday more than 30 Kurdish militants had been killed in cross-border operations last Friday and added that the campaign would continue both inside and outside the country.

The military also said in its statement that two soldiers were killed on Tuesday when a bomb buried in the ground went off when a military vehicle passed by on a road between southeastern towns of Semdinli and Yuksekova.

Three soldiers have been wounded during the incident.

At least 40,000 people have been killed since the PKK - deemed a terrorist organization by the United States, Turkey and the European Union - launched its insurgency for greater Kurdish autonomy in 1984.