A Tunisian quartet coalition of labor union leaders, businesspeople, lawyers and human rights activists won this week the Nobel Peace Prize, but it is not the first time that Tunisia is linked to the prestigious international award.

In 1928, Charles Jules Henry Nicolle, a French bacteriologist who was based in Tunisia received the Nobel Prize in Medicine for his identification of lice as the transmitter of epidemic typhus.

Nicolle, who spent most of his life in Tunisia, died and was buried at the Pasteur institute in Tunis.

While many Tunisians were feeling honored by their country's effort in Nicolle's award, 87 years later, many others are proud of a purely Tunisian achievement.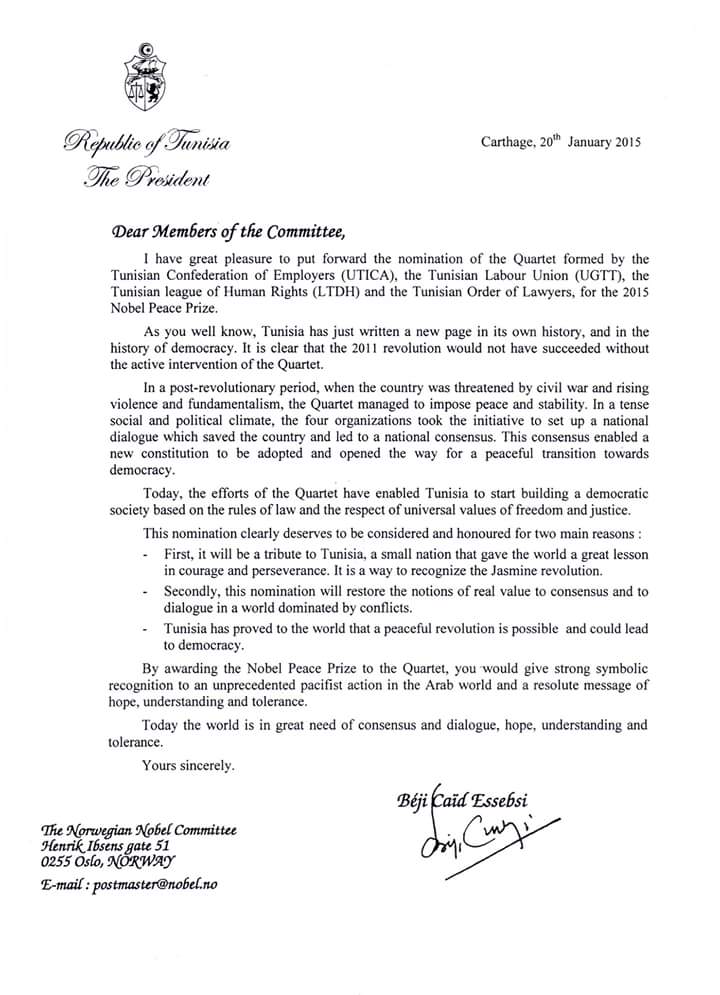 Nobel


On Friday, the Nobel committee said in its announcement that the quartet was awarded for "its decisive contribution to the building of a pluralist democracy in Tunisia in the wake of the Jasmine Revolution of 2011."

But that year, while Tunisia was shaking following the collapse of its constitutional structures, a group of Tunisians was desperatly trying to provide aid to hundreds of thousands of Arab and African immigrants who had fled Libya in the wake of the uprising against Libyan Dictator Muammar Gaddafi.
Whatever possible
From 2011 to 2015
Collective candidature
SHOW MORE
Last Update: Wednesday, 20 May 2020 KSA 09:48 - GMT 06:48