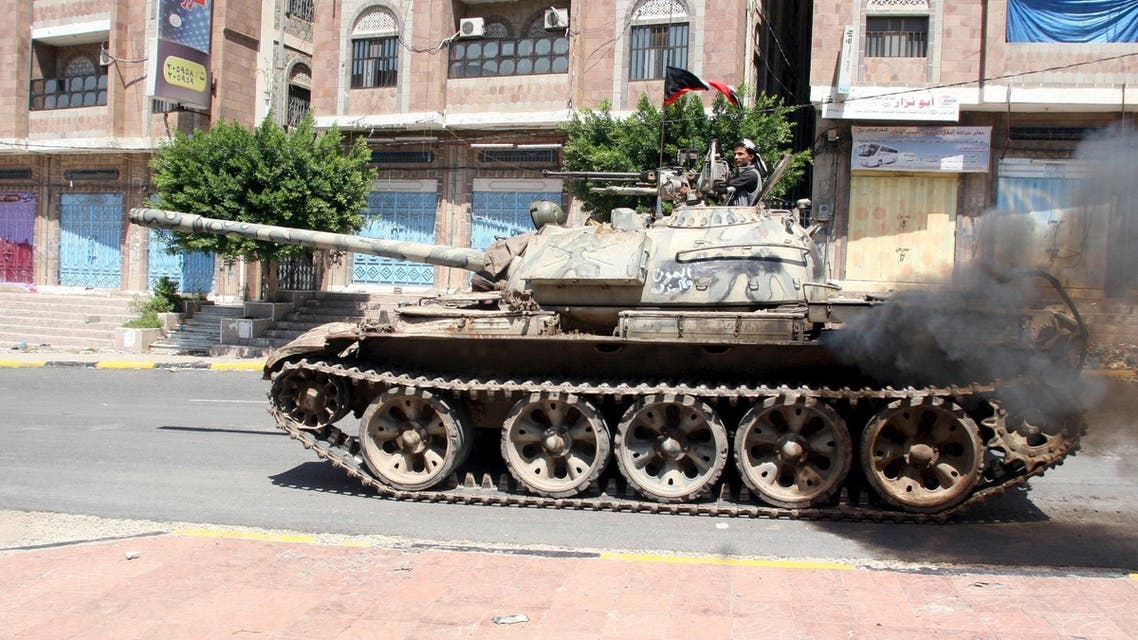 Yemeni forces make gains in Taiz
After days of intense battles with Houthi militants, Yemen forces loyal to President Hadi made gains in Taiz
Yemeni forces loyal to the internally recognized President Abd-Rabbu Mansour Hadi made gains on Sunday in the southwestern city of Taiz after days of intense battles with Houthi militants, a local official and residents said.

The Iran-backed Haddi supporters, who have been backed by air strikes from a Saudi-led coalition since March, made particular progress around the presidential palace, they added, a complex that has changed hands several times and been largely destroyed by fighting.

Medical sources said 13 Houthi militants had been killed in the fighting in Yemen's third largest city as well as eight fighters loyal to Hadi. Reuters could not independently verify these accounts.

The Arab coalition is trying to restore Hadi's government and fend off what it sees as creeping Iranian influence. The Houthis are allied to Iran and also have support from forces loyal to former president Ali Abdullah Saleh.

Several residents said that Hadi loyalists had managed to wrest control of a number of mountain peaks on the southern approach to Taiz, long regarded as Yemen's cultural capital.
At least 5,400 people have been killed in the poorest country on the Arabian Peninsula and the United Nations says the humanitarian situation, exacerbated by the Saudi-led Arab blockade of Yemen's ports, grows worse every day.

The United Nations envoy to Yemen said on Friday he was arranging face-to-face negotiations between the Yemeni government and Houthi rebels but warned that a disastrous humanitarian conflict had left most of the country in dire need.

The Saudi-led coalition has gained ground in southern Yemen, but Houthi forces remain in control of much of the country despite the almost daily air strikes. Hadi's government has officially returned to Aden after southern fighters and Arab coalition forces drove the Houthis out in July.

But a suicide attack earlier this month forced the government to relocate back to Saudi Arabia, while efforts were being made to restore security to the southern port city.

Sudanese forces that arrived in Aden last week to reinforce Arab coalition troops in the city, have deployed around the airport and at the city's four ports, while Hadi supporters have begun to enforce moves aimed at preventing gunmen from moving around with weapons.

A security official in Aden told Reuters on Sunday that armed tribesmen raided the central prison in Aden, killing a guard and wounding another, in order to free a prisoner held for an earlier attack in the city.