Russia rejects linking its plan in Syria with jet crash
Earlier, Sisi told 'when there is propaganda that it crashed because of ISIS, this is one way to damage the stability of Egypt'
The Kremlin said on Tuesday it was inappropriate to link Russia's military strategy in Syria with the recent jet crash in Egypt after the Arab country's President Abdul Fattah al-Sisi dismissed "propaganda" claims by a branch of ISIS that they were responsible for downing a Russian plane.
Kremlin spokesman Dmitry Peskov told journalists on Tuesday that it was inappropriate to link Russia's military strategy in Syria with the results of an investigation into an airplane crash in Egypt over the weekend in which over 200 people died.

Earlier, Sisi told BBC that "when there is propaganda that it crashed because of ISIS, this is one way to damage the stability and security of Egypt and the image of Egypt."
His remarks came as a top U.S. intelligence official said it was "unlikely" ISIS had been involved in the Kogalymavia airline disaster over the Sinai peninsula that killed 224 people on Saturday.
"Believe me, the situation in Sinai -- especially in this limited area -- is under our full control," he added. "All those interested in the matter are welcome to participate in the investigation."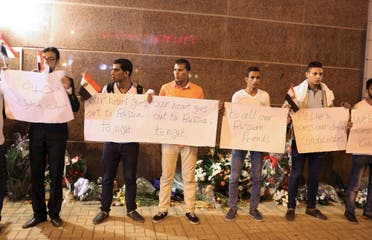 Investigators on Tuesday began examining the black boxes from the Russian airliner, an Egyptian aviation ministry official told AFP.

The examination of the black boxes -- one which recorded onboard conversations and the other flight data -- started around mid-day, the official said on condition of anonymity.
Experts say the fact that debris and bodies were strewn over such a wide area points to mid-air disintegration of the aircraft.

On Monday, U.S. Director of National Intelligence James Clapper said he could not rule out ISIS involvement in Saturday's incident, but thought it "unlikely".

"We don't have any direct evidence of any terrorist involvement yet," he said.

Earlier Monday the airline said the plane had come down due to "external" factors and ruled out any technical failure or human error in the disaster.

"The only explanation is some kind of external action," senior Kogalymavia executive Alexander Smirnov told a news conference in Moscow, without elaborating.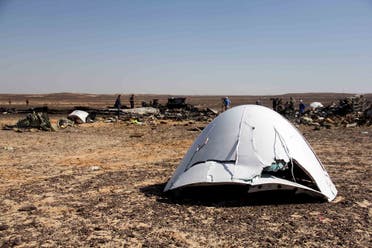 However, Alexander Neradko, head of Russia's aviation authority, criticized the airline's comments, saying they were "premature and not based on any real facts".

Analysis of the plane's "black boxes", which could solve the mystery of what happened to the doomed jet, is expected to begin on Tuesday, according to Egyptian officials.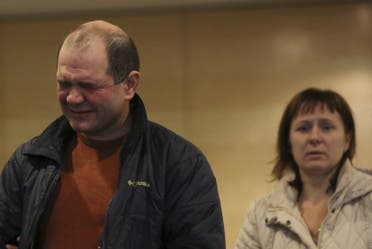 Analysts have dismissed claims the jet could have been shot down by ISIS-affiliated groups in the region if it was flying at its cruising height of 30,000 feet (9,000 meters), but did not rule out that a bomb may have been planted on board.
(With AFP)