Jordan: Two Americans killed by police officer
A Jordanian shooter killed three instructors – two Americans and a South African - at a police training facility
A Jordanian policeman shot dead on Monday two U.S. instructors, a South African and two from his home country before being gunned down at a police training facility east of the capital, a government spokesman said.

Government spokesman Mohammed Momani said the assailant also wounded two other American instructors and four Jordanians during lunchtime before he was shot dead by police colleagues at the center in al-Mowaqqar, 30 kilometers from Amman.
Momani quoted by Jordan's state news agency Petra said the three instructors killed were on contract with the Jordanian police.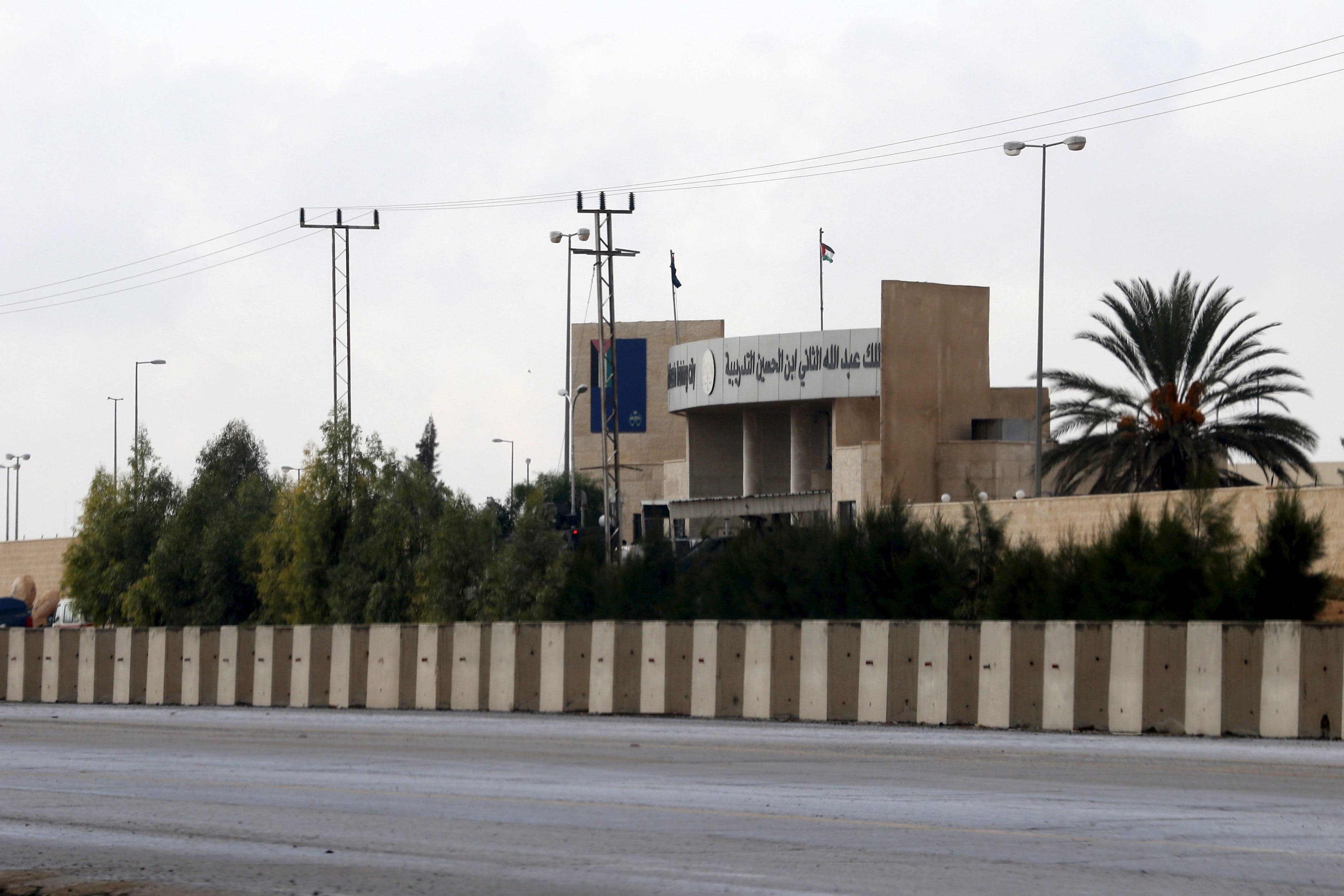 A Jordanian official source has also denied any death toll increase after three U.S. government sources said eight people have died in the attack with another six injured, without giving further details of their nationalities
The gunman's motive for opening fire at the U.S.-funded security training facility were not immediately known and one of the U.S. sources cautioned that the situation is very fluid.
The White House later strongly condemned the security incident. White House spokesman Josh Earnest said the latest updates indicate two U.S. trainers were among the victims.
Earlier, the U.S. State Department said it was in contact with the Jordanian authorities about the incident.
"We have received reports about a security incident at the Jordan International Police Training Center. We are in contact with the appropriate Jordanian authorities, who have offered their full support," department spokesman John Kirby said in a statement.
A U.S. official also said the two Americans were U.S. contractors and not government employees as stated by the U.S. embassy.
The U.S. security contractor DynCorp International on Monday, meanwhile, confirmed its personnel were fired on during the shooting.

In a statement, the company said: "The company extends its thoughts and prayers to all involved and to their families and loved ones. Out of respect for their privacy, we will not be providing additional information at this time."
Also, in a preliminary statement, spokesman for South Africa's department of International Affairs Nelson Kgwete said on twitter that its embassy in Amman "is investigating reports that a SA national was killed by trainee Jordanian policemen in that country."
The Jordanian government also said a civilian by the name of Kamal al-Malkawi, who used to work as a translator, was also killed by the attacker. The other Jordanian was Awoni al-A'qrabawi, who died after he was critically injured.
Shooter was a captain
A Jordanian security source said the Jordanian shooter - named Anwar Abu Zaid - was a senior co-trainer with the rank of captain.

Earlier, a security source said the gunman, who was not identified, had killed himself after the shooting spree.
Jordan hosts several hundred U.S. trainers who are part of a military program to bolster the kingdom's defences, including the stationing of F16 fighter jets that use Jordanian airbases to hit ISIS positions in Syria.
Jordan is a U.S. ally and part of the Washington-led coalition that is trying to defeat ISIS in both of its neighboring countries, Syria and Iraq.
The deadly incident also coincides with the 10th anniversary of suicide bombings in Amman hotels, that killed 60 and wounded dozens more.