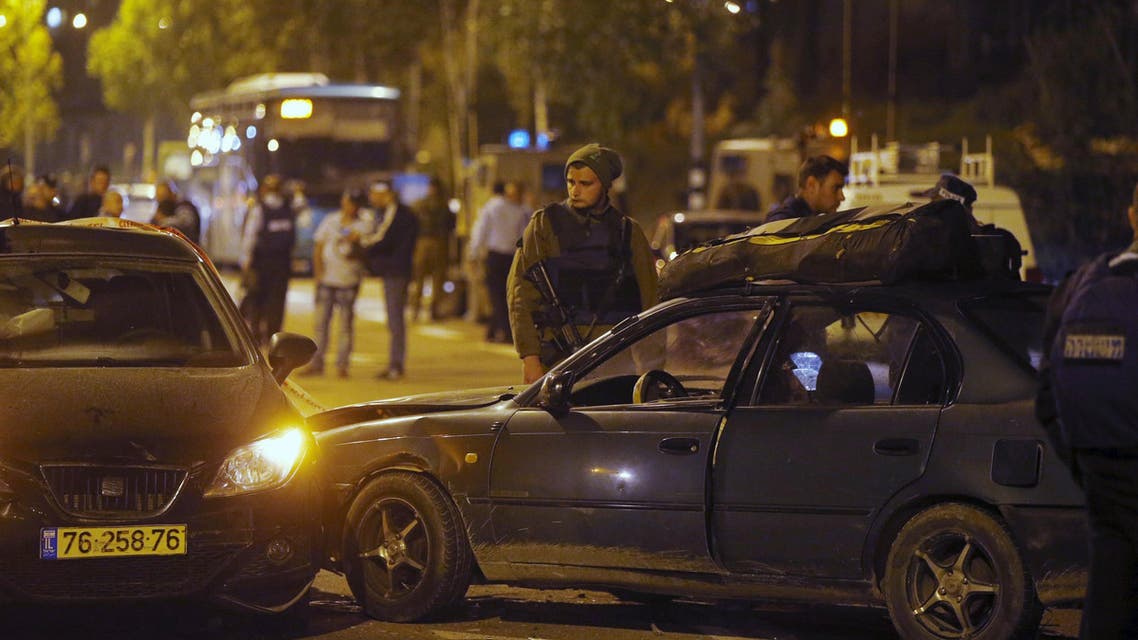 One dead, 8 wounded in West Bank gun, car attack
Thursday's violence shattered a lull in a weeks-long wave of Palestinian gun, knife and car-ramming attacks
At least one attacker opened fire from a car then crashed into a group of pedestrians near a Jewish settlement in the occupied West Bank Thursday, killing an Israeli and wounding eight people, police and the army said.
The army said an assailant was shot, but the condition of the attacker was unclear. The incident occurred at a junction near the Gush Etzion block of settlements south of Jerusalem, according to police.
It was the second attack of the day, with a Palestinian having earlier stabbed to death two Israelis at a Tel Aviv office building.
Details of the West Bank attack were still emerging. The army spoke of shots being fired, then of the attacker "intentionally" ramming his car into the pedestrians.
"Forces on sight fired towards the vehicle, identifying a hit," an army statement said.
Police said one Israeli was killed by gunfire.
Thursday's violence shattered a lull in a weeks-long wave of Palestinian gun, knife and car-ramming attacks.
The last significant attack had occurred on November 13, when an Israeli rabbi and his son were shot dead in an ambush as they drove in an area near Hebron, the focus of much of the recent violence.