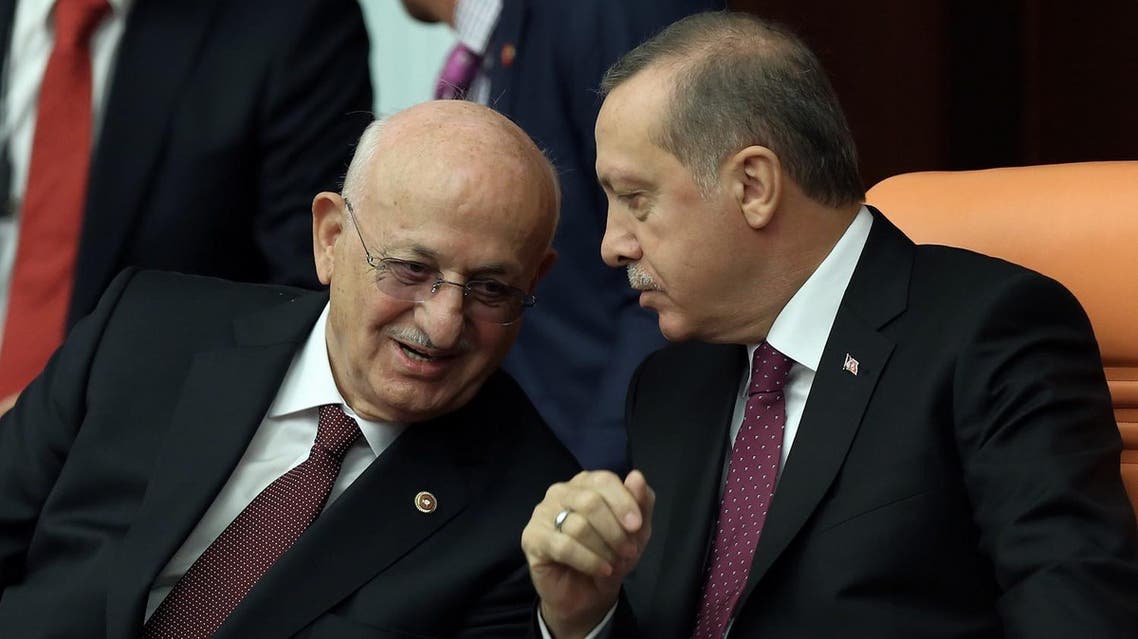 Erdogan ally takes key position in Turkish parliament
Election of a new speaker is a crucial step in Turkish politics after ruling AKP stunningly regained overall majority in snap polls
Turkey's parliament, dominated by President Recep Tayyip Erdogan's party after its victory in Nov. 1 elections, on Sunday chose a ruling party lawmaker to serve as the new speaker.
Justice and Development Party (AKP) veteran MP Ismail Kahraman, 75, was elected speaker in the third round of voting, easily seeing off challenges from candidates from the other three main parties with 316 votes in the 550-member house.
The election of the new speaker is a crucial step in Turkish politics after the snap polls where the AKP stunningly regained the overall majority it had unexpectedly lost in June 7 legislative elections.
After the speaker election, all eyes Monday will be on Prime Minister Ahmet Davutoglu who may announce the new cabinet after days of speculation.
The AKP now holds 317 seats in the 550-member parliament, the secular Republican People's Party (CHP) has 134 seats, the pro-Kurdish Peoples' Democratic Party 59 and the right-wing Nationalist Movement Party (MHP) 40.
The new parliament is expected to be marked by a drive by Erdogan to muster a three-fifths majority that would enable the body to call a referendum on his vision of a new constitution that would give Turkey a presidential system.
The speaker of the Turkish parliament is in theory the country's second-ranking figure in state protocol and, according to the constitution, would take over if the president is incapacitated.
But in practice the job wields little day-to-day power, especially in a chamber where the ruling party holds a clear overall majority.