Millions throng Iraq shrine for pilgrimage climax
'I arrived in Karbala after walking for 12 days,' said Mohammed Hussein Jassem, a laborer from Iraq's deep south
Millions of Shiite Muslims, beating their heads and chests in mourning, packed the Iraqi city of Karbala Thursday for the culmination of one of the world's largest religious events.
The faithful have for days been streaming through the golden-domed mausoleum of Imam Hussein, the Prophet Mohammed's grandson who was killed in 680 AD, despite the threat of militant attacks.
Many in the sea of black-clad devotees swarming the shrine walked days to reach Karbala, sometimes from cities as far afield as Basra, about 500 kilometers (300 miles) away by road.
"I arrived in Karbala after walking for 12 days," said Mohammed Hussein Jassem, a laborer from Iraq's deep south.
"I found a lot of services on the road," he said, referring to the thousands of "mawakeb", spots where tents are erected by volunteers to serve the pilgrims food and beverages.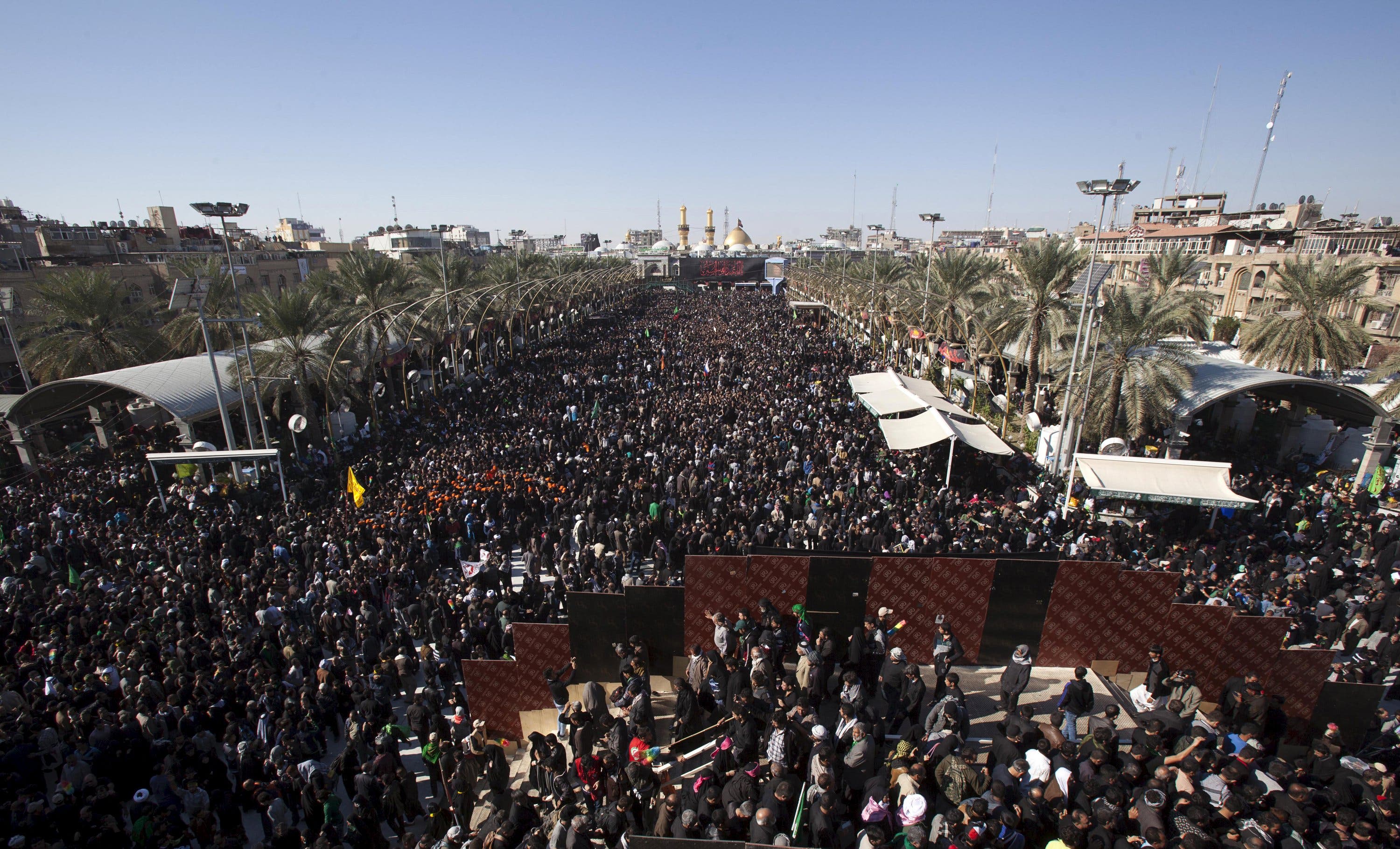 Baghdad and much of the country south of the capital come to a standstill in the days preceding Arbaeen, as several major motorways are reserved for pilgrims on foot on one side and authorized vehicles on the other.
Arbaeen, which means "forty" in Arabic, is an observance that peaks on the 40th day after the anniversary of Hussein's death, but the pilgrimage takes place over several days running up to it.
Karbala Governor Aqil al-Turaihi said on Wednesday that by the end of the pilgrimage on Thursday, an estimated 20 million devotees will have gone through Karbala, setting a new record.
Among them are around five million foreigners, including four million Iranians.
According to the authorities, at least 17 million devotees took part last year, in what was then seen as a show of force in the face of the threat posed by the ISIS militant group, which overran large areas last year.
Protecting the roads to Karbala and Shiite Islam's holiest sites were important priorities for Iraqi security forces and militiamen after the ISIS offensive.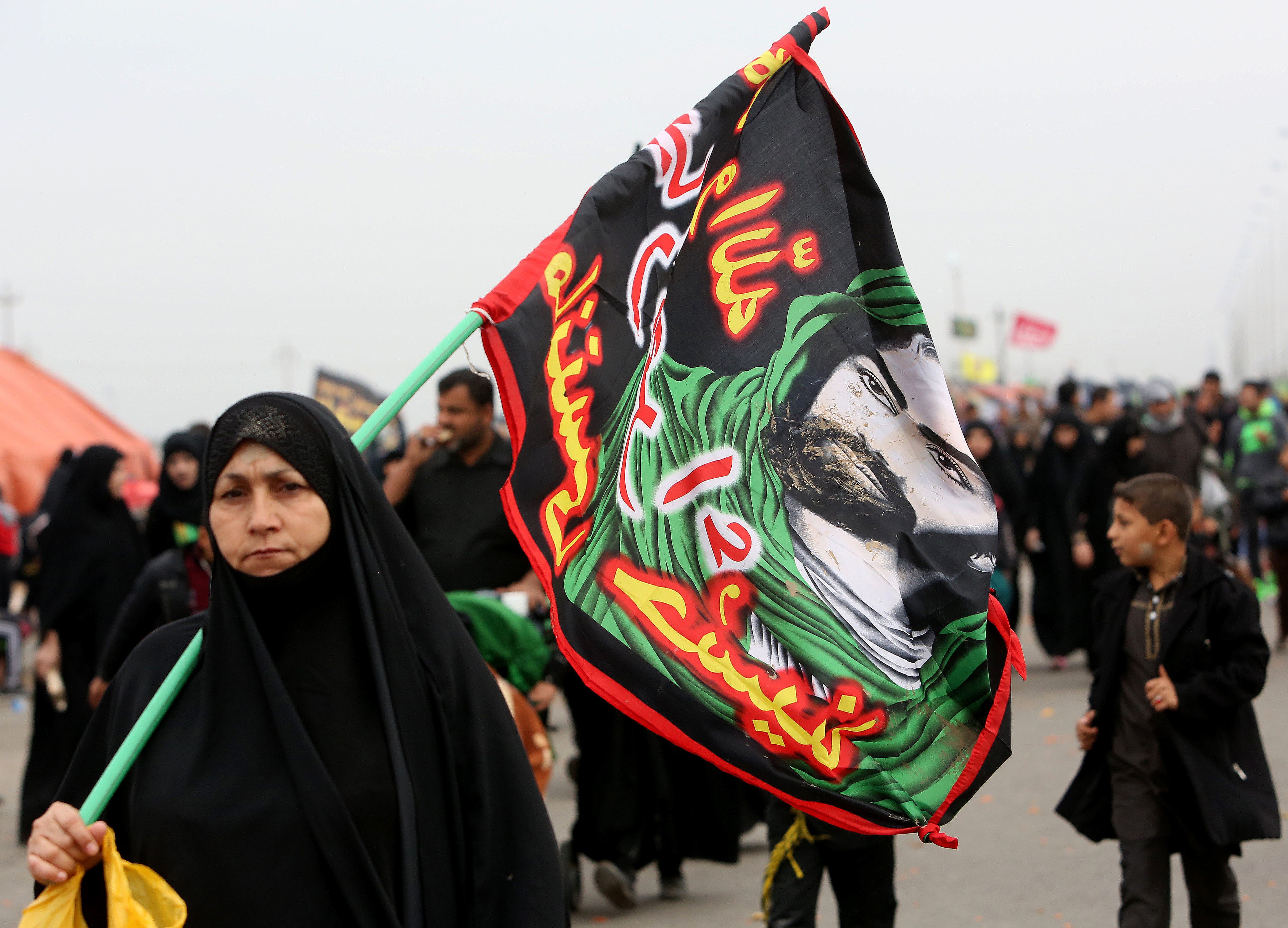 Political message
Provincial leaders said around 30,000 members of the security forces were deployed in and around Karbala.
Iranian drones were deployed around the city "to detect any potential threat," said Sahib Hamid, a member of the provincial council and of the Badr organization, a Tehran-backed movement that has one of the country's most powerful militias.
At least six people were killed in two separate attacks targeting marching pilgrims on Monday in Baghdad, according to police and hospital sources.
Karbala, a city of around 700,000 people, lies between the Euphrates river and the desert expanses of Anbar, a Sunni province where security forces face some of their toughest battles against ISIS.
"I hope the spirit of solidarity and love prevailing among the people here will continue, not only in those days that we are commemorating the tragedy that befell Imam Hussein," said Jassem, the laborer.
He looked exhausted as he made his way towards the shrine, swept away by the unstoppable flow of faithful waving flags, including some bearing Hussein's image, and chanting their allegiance to him.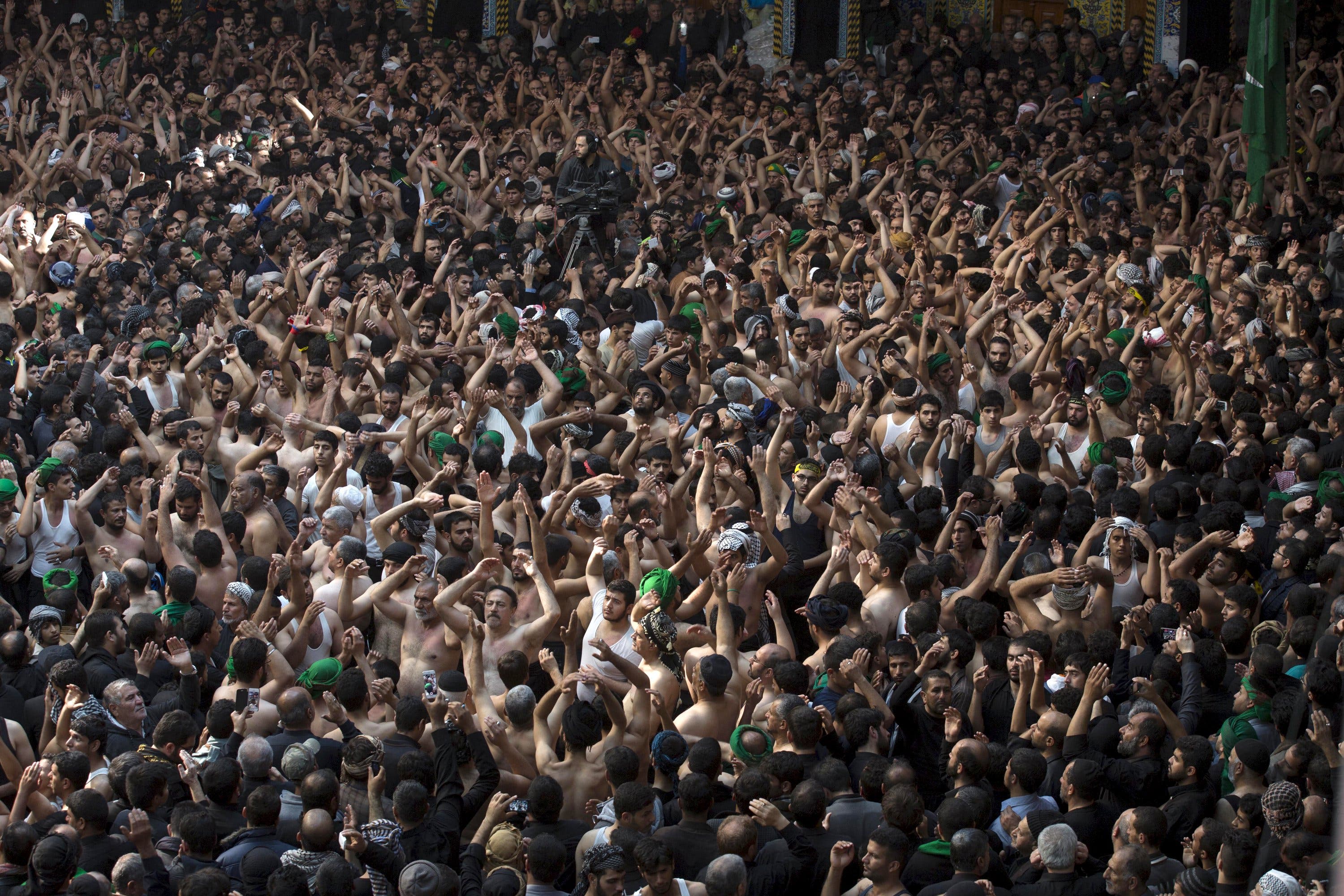 But he insisted on delivering a message to Iraq's fractious political class.
"Our call to our politicians is to change their ways as Imam Hussein came out for the sake of reforms," he said.
Many others voiced similar opinions during the mourning rituals of Arbaeen, which came after a year that saw a wave of protests demanding more transparency and accountability from the state as well as basic services such as electricity and water.
"I wish the millions of people gathered here could march peacefully on Tahrir Square in Baghdad to achieve reforms," said Saeed Abdulhussein, from Diwaniyah.
"Imam Hussein rose up for the sake of reforms and I think this goal is even more important than performing the pilgrimage and praying at the shrine," said the 50-year-old, who walks with a stick.