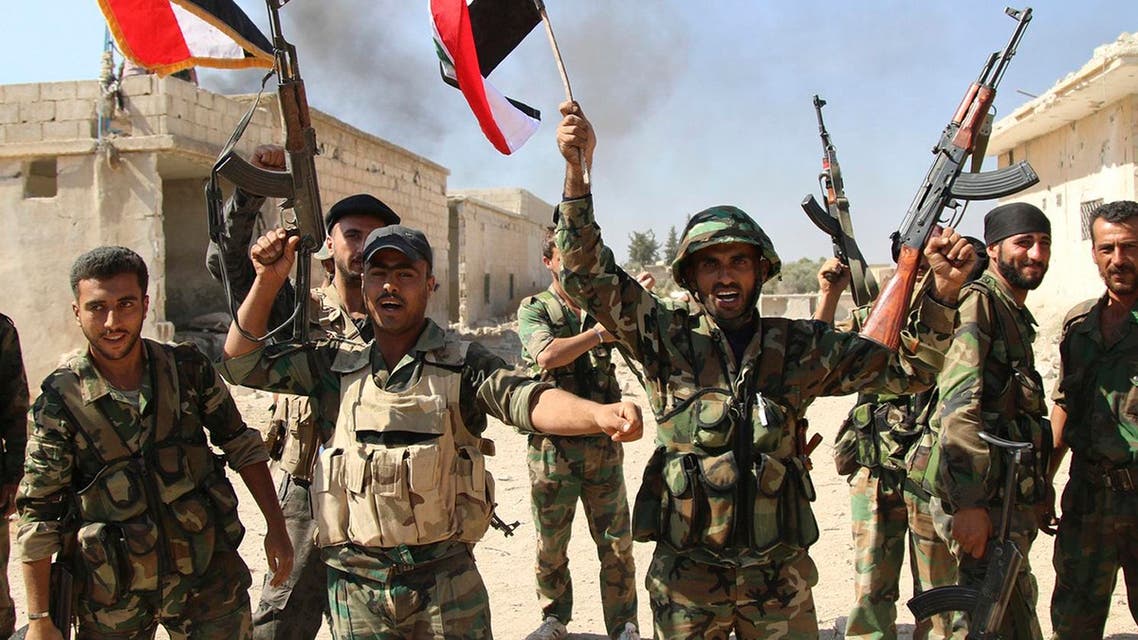 Russian strike hits Syria army camp: U.S. official
The U.S.-led coalition fighting ISIS has denied its planes carried out air strikes that killed at least three Syrian regime troops a day earlier
The United States is certain that Russia was responsible for a deadly strike on a Syrian army camp that Syria's government has blamed on the U.S.-led coalition battling ISIS, a U.S. military official said on Monday.

The U.S. military official, speaking on condition of anonymity, flatly dismissed accusations by Syria's government accusing U.S.-led coalition jets of killing three soldiers and wounded 13 in the eastern Deir al-Zor province on Sunday.
Earlier, the U.S.-led coalition fighting ISIS has denied its planes carried out air strikes that killed at least three Syrian regime troops a day earlier.
"We've seen those Syrian reports but we did not conduct any strikes in that part of Deir Ezzor yesterday. So we see no evidence," said Colonel Steve Warren, spokesman for the coalition.
He said the coalition's only strikes in Deir Ezzor on Sunday were some 55km away from the area where the troops were allegedly killed.
A monitoring group said an air strike believed to have been carried out by the U.S.-led coalition killed four Syrian military personnel in Deir Ezzor province, which is mostly held by ISIS. A source close to the Syrian government confirmed the strike and said there had been casualties and vehicles destroyed.
It would be the first time coalition warplanes had hit Syrian government forces.
The Observatory said the strike hit part of the Saeqa military camp near the town of Ayyash in western Deir al Zor province and wounded 14 military personnel in the first such incident since the coalition began its bombing campaign against Islamic State in Syria.
The U.S.-led force's campaign is against ISIS, which controls most of Deir al Zor, including its capital, and has regularly targeted the group in the eastern Syrian province.
In Deir al Zor city, another air strike believed to be carried out by the coalition killed a woman and two of her children, the Observatory said.
Deir al Zor province links ISIS' de facto capital in Raqqa with territory controlled by the group in Iraq, and its oilfields are a major source of revenue for the group.