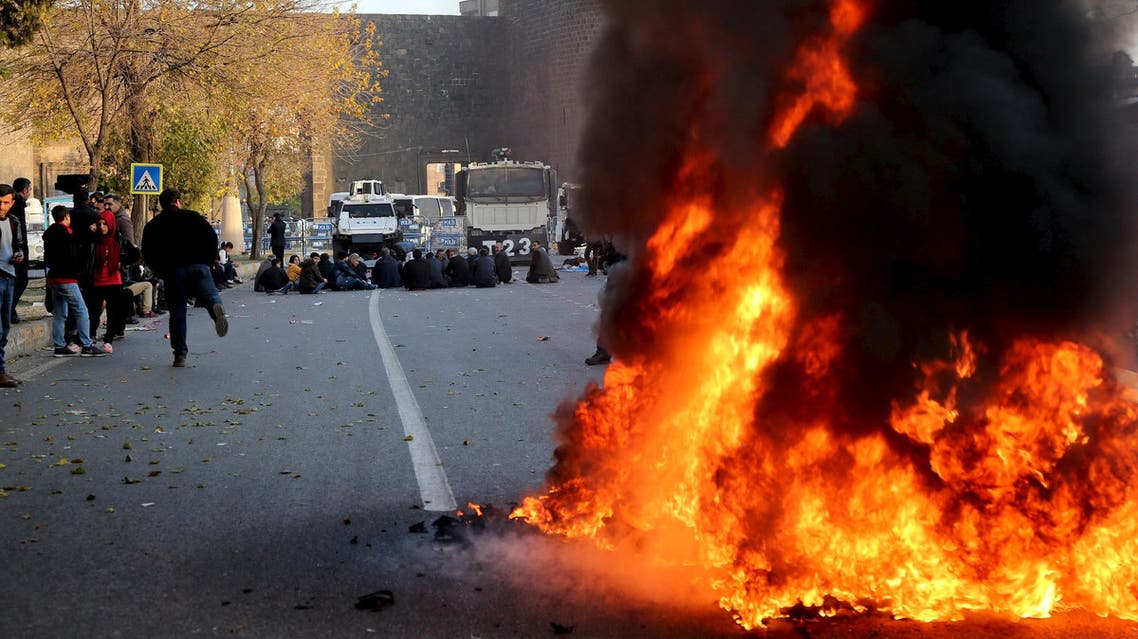 Turkey lifts, then reimposes curfew in battered Kurdish city
The curfew was lifted overnight, allowing residents to inspect scenes of devastation in some areas
The Turkish authorities on Friday lifted a nine-day curfew in a key district in the southeastern city of Diyarbakir but then promptly reimposed the measure.
The local authorities had kept the curfew in place since December 2 in the central Sur district of Diyarbakir, the main city of Turkey's Kurdish-majority southeast, for an operation against suspected Kurdistan Workers Party (PKK) militants.
The curfew was lifted overnight, allowing residents to inspect scenes of devastation in some areas, with houses reduced to rubble and buildings pock-marked by fighting, an AFP correspondent said.
The governorate then reimposed the curfew from 1400 GMT until further notice, just hours after it had been lifted, saying this was necessary to remove barricades, fill in trenches and carry out bomb disposal work.
An AFP correspondent said that hundreds of people had taken advantage of the lifting of the curfew to leave the area after being subjected to the security lockdown.
Sad sight
Meanwhile, boys sifted the ground looking for spent bullets while women sat down and wept at the sight of the extent of the damage.
The historic Ottoman-era Fatihpasa mosque was severely damaged by fire, which pro-government Turkish media had blamed on the PKK.
A police officer, who was a member of special forces, was killed in a shootout in Sur with militants of the PKK on December 5 during the lockdown.
The curfew in Sur was imposed days after after prominent Kurdish lawyer Tahir Elci was killed in broad daylight in the narrow streets of the district on November 28, in a crime that remains unsolved.
The Turkish government has been waging a relentless offensive aimed at crippling the PKK, which has staged a string of attacks against security forces in Turkey since a two-year-old ceasefire fell apart in late July.
The authorities have in the last months imposed curfews lasting up to two weeks in several towns in the southeast to back up military operations against the PKK.
The measures have proved controversial, with activists saying they deprive residents of vital services and put their health at risk.
But the government insists the curfews are needed to ensure the safety of citizens during essential operations.