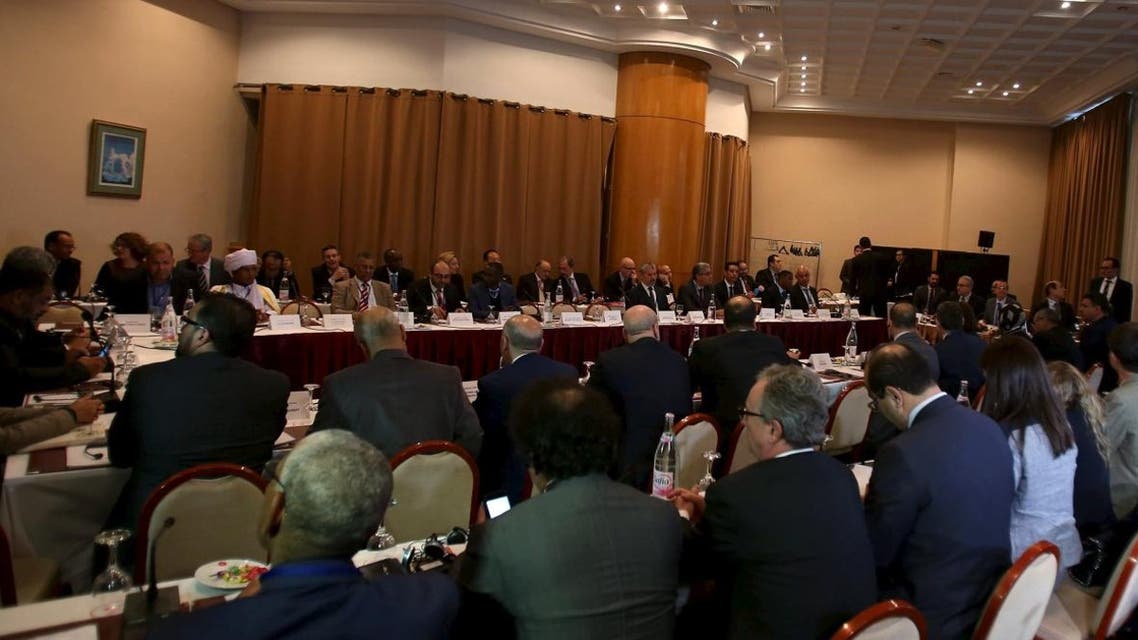 Foreign ministers set to endorse Libyan unity plan
The plan calls for the creation of a national unity government that would then seek security assistance to ease the conflict and concentrate on ISIS
Foreign ministers were poised to endorse a U.N.-brokered national unity plan for Libya at a Rome conference aimed at prodding the North Africa country's bickering factions to fulfill their commitment to sign the agreement and abide by its terms.
Libya slid into chaos following the 2011 toppling and killing of Dictator Muammar Qaddafi. Since then, it has been torn between an internationally recognized government in eastern Tobruk and militant-backed government in the capital, Tripoli, and now faces threats from ISIS extremists.
U.S. Secretary of State John Kerry was heading from the climate talks in Paris to host the Sunday meeting in Rome with Italian Foreign Minister Paolo Gentiloni that was drawing representatives from Libya's neighbors and other countries. American officials expected the ministers to endorse the U.N. deal that Libya's bickering factions have said they intend to sign in Morocco on Wednesday.
The plan calls for the creation within 40 days of a national unity government that would then seek security assistance from outside parties to ease the conflict and concentrate on ISIS. It would give the Libyans until early February to form a presidency council that would appoint a cabinet, including chiefs of the central bank and national oil company, and begin the process of moving the Tobruk-based parliament back to Tripoli.
Libya's oil industry has been largely crippled by the crisis. Proper management, as well as that of the central bank, is considered essential to the country's viability.
The plan would extend the reconstituted parliament's term by one year and allow for an automatic one-year extension of its mandate beyond that, if necessary.
The U.N. Security Council is expected to approve of the agreement shortly after it is signed by the Libyans.
ISIS is trying to extend its influence beyond areas it now controls, including the city of Sirte. The envisioned "government of national accord" is seen as critically important to help restore security and to mobilize international support to counter the extremists.
The United Nations and many countries concerned about Libyan crisis and the rise of ISIS stepped up efforts to get the rival governments to accept the power-sharing agreement since the factions rejected the deal in October.
"Libya is in a race against time," the U.N. special envoy for the country, Martin Kobler, told the U.N. Security Council on Friday. "Its very social fabric, national unity and territorial integrity is directly endangered by the forces of extremism and terrorism."
Kobler mediated the meeting at which some 40 Libyan lawmakers from the two sides agreed to sign the deal this Wednesday.
The Security Council has welcomed that date and expressed "grave concern" at the expansion of ISIS extremists and their threat to Libya and the region. Council members "stressed that a unity government must be formed swiftly to counter this threat" and they again threatened sanctions against those impeding the restoration of peace and stability.