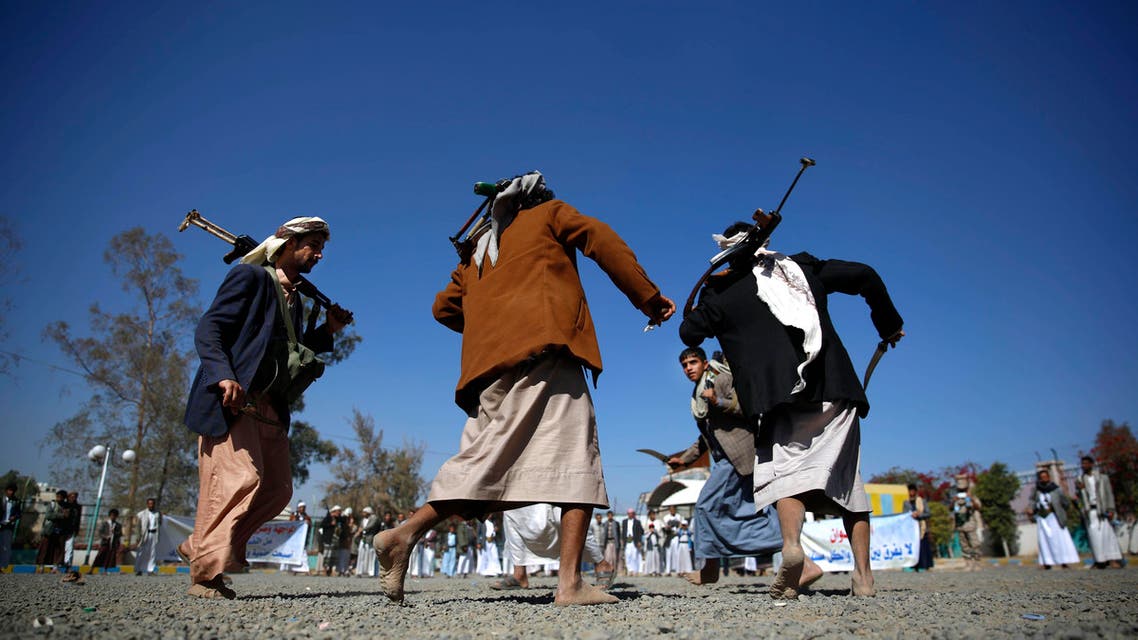 Houthis accused of arbitrary detentions: HRW
The Iran-backed militias detained 35 people between August 2014 and October 2015, the rights group said
Human Rights Watch on Sunday accused Yemen's Houthi militias of arbitrarily detaining dozens of opponents in the capital Sanaa, where they have ruled for more than 15 months.
The Iran-backed militias detained 35 people between August 2014 and October 2015, the rights group said, adding that 27 remained in custody.
It said many of the detainees appeared to have links to the Islah Sunni Islamist party, a rival of the powerful militias.
"Houthi arrests and forced disappearances of alleged Islah supporters have generated palpable fear in the capital," said Joe Stork, HRW's deputy Middle East director.
"Politicians, activists, lawyers, and journalists tell us they've never been more frightened of ending up 'disappeared,'" he said.
Aided by troops loyal to ousted president Ali Abdullah Saleh, the Houthis overran Sanaa unopposed in September 2014, and went on to expand their control over several regions.
A Saudi-led coalition launched a military campaign against the militias in March after the insurgents advanced on the southern city of Aden, where President Abdrabbu Mansour Hadi took refuge before fleeing to Riyadh.
"At a time when the Houthis are fighting to remain key power brokers in Yemen, they should recognize that instilling fear in the population is no way to govern," Stork said.
"The Houthis should take the necessary steps to ensure that no one is held unlawfully and families have access to their loved ones," he said.
A fresh round of U.N.-sponsored talks to end the Yemen conflict is due later this month in Geneva.