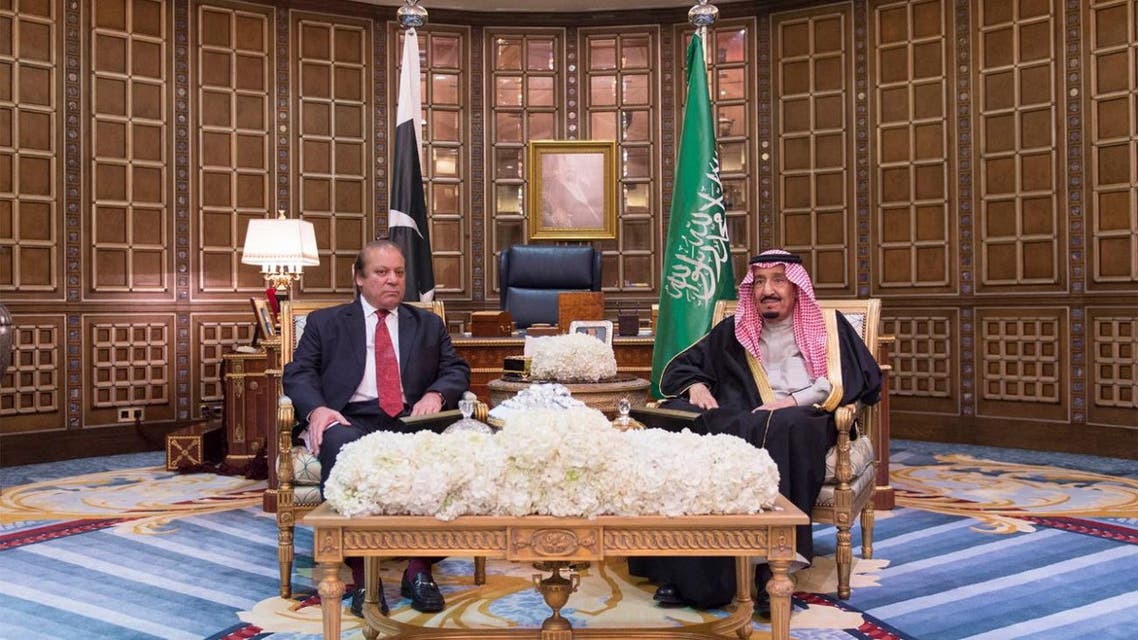 Pakistani PM meets King Salman in Riyadh
King Salman met Sharif at his palace where he offered the premier a lunch in his honor
Saudi King Salman welcomed on Monday Pakistan's Prime Minister Mohammed Nawaz Sharif to Riyadh as the latter attempts to try to ease tensions between the kingdom and Iran, the state-run Saudi Press Agency (SPA) reported.
Sharif arrived at the King Salman airbase where he was received by senior Saudi officials.
The Saudi king met Sharif at his palace where he offered the premier a lunch in his honor.
Sharif is lead a high-level delegation to Saudi Arabia and Iran this week to try to ease tension between the Muslim countries.
Pakistan's Information minister Pervez Rashid said that the prime minister would travel to Riyadh on Monday and Tehran on Tuesday.
Foreign ministry spokesman Qazi Khalilullah said Sharif would exchange views on regional and international issues and try to reduce tension between the two countries.