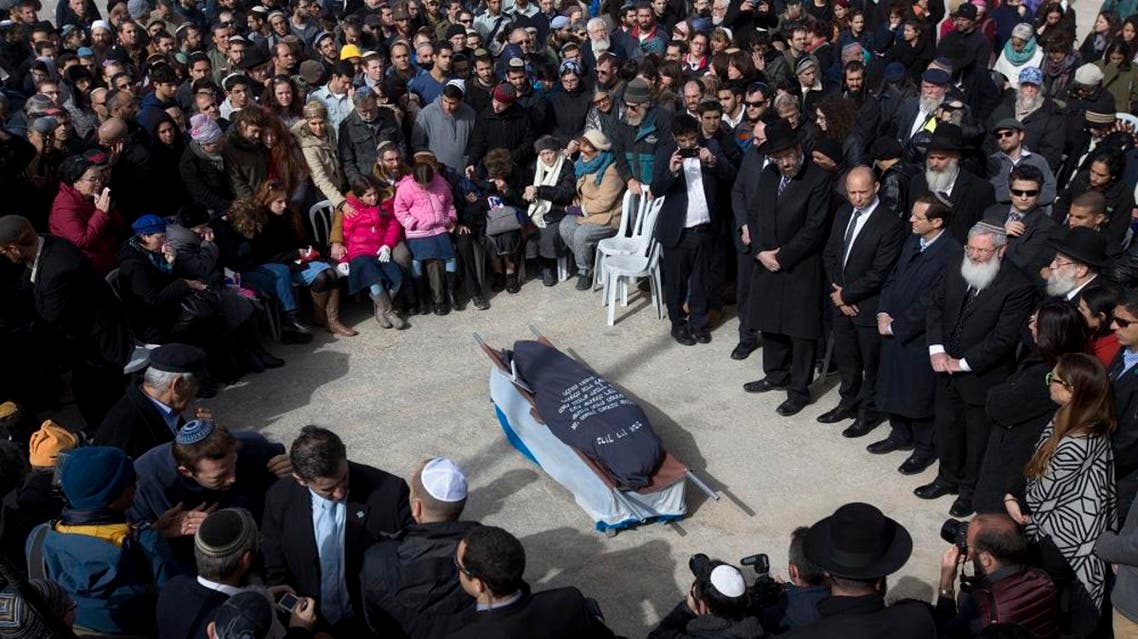 Israel to destroy home of teen accused of killing Jewish woman: Netanyahu
Benjamin Netanyahu said the home of a Palestinian teen accused of killing a Jewish woman in the occupied West Bank would be demolished as a deterrent
Israeli Prime Minister Benjamin Netanyahu said Tuesday that the home of a Palestinian teen accused of stabbing a Jewish woman to death in the occupied West Bank would be demolished as a deterrent.
"We are going to destroy the terrorist's house," Netanyahu said as he visited the Otniel settlement in the West Bank, where Sunday's fatal stabbing occurred, according to his office.
Israeli forces have arrested a Palestinian teenager for the killing, which led to outrage among Israelis. His uncle told AFP he was 15, while Israeli media reported his age as 16.
Israel regularly demolishes the homes of alleged attackers in what it describes as a deterrent. Rights groups say it amounts to collective punishment, with families forced to suffer for the acts of relatives. Netanyahu again accused Palestinian leaders of incitement.
"The hatred that caused this murder has an address," he said.
"It is the incitement campaign led by the Palestinian Authority and other elements such as the Islamic Movement and Hamas, and it is about time the international community stopped their hypocrisy and called things by their names."
A wave of Palestinian knife, gun and car-ramming attacks erupted in October, and many of the assailants have been young people, including teenagers.
Some analysts say the attacks have been in part driven by frustration with the complete lack of progress in peace efforts, Israel's occupation of the West Bank and the fractured Palestinian leadership.
Israel says incitement by Palestinian leaders and news media has been a main cause of the violence. In Sunday's attack, the assailant broke into the home of Dafna Meir, a 38-year-old nurse and mother of six, and stabbed her to death.

At least some of her children, aged four to 17, were home at the time, but none was hurt.
Hours later on Monday, a new knife attack on a street in another West Bank settlement wounded a 30-year-old pregnant woman.
The 17-year-old Palestinian assailant was shot by security personnel and taken to hospital in severe condition after the attack in Tekoa, south of Jerusalem.