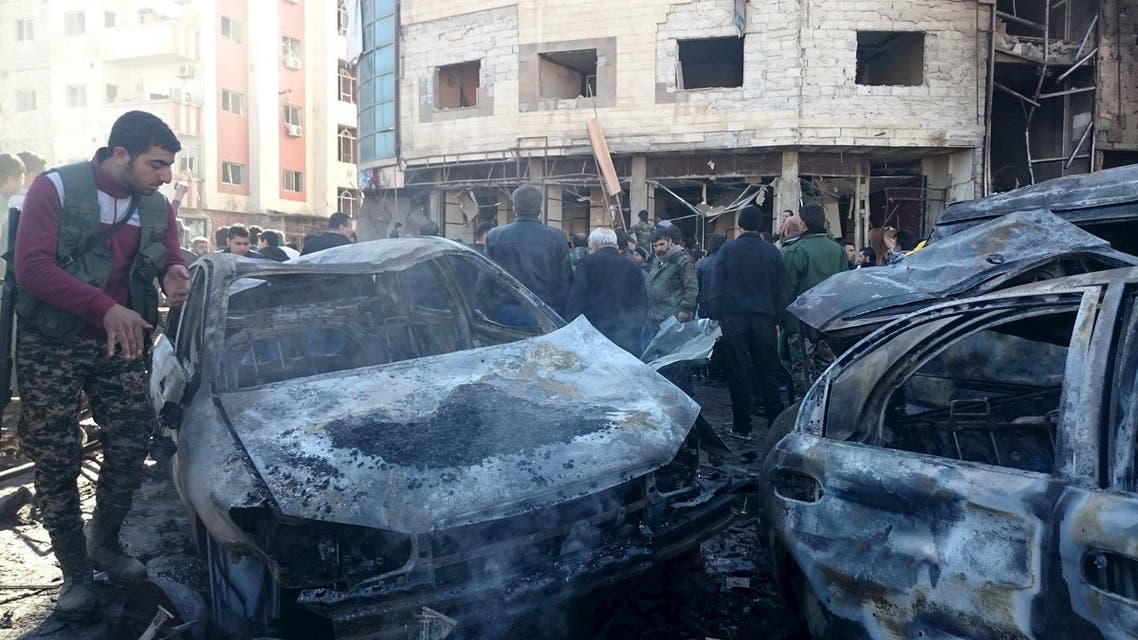 Deadly blast hits police club in Damascus
A suicide car bombing killed nine people Tuesday at a police officer's club in the Syrian capital, a monitor said
A suicide car bombing killed nine people Tuesday at a police officer's club in the Syrian capital, a monitor said, in an attack claimed by ISIS.
The Syrian Observatory for Human Rights said at least 20 people were also wounded in the Damascus blast, adding that policemen were among the dead and injured.
The monitor said the suicide bomber had been wearing a police uniform, a tactic used in the past by ISIS.
The jihadist group claimed responsibility for the attack in a statement circulated on social media.
It said one its members had detonated an explosives-laden car at a club for "criminal" police officers, and claimed that the attack had killed nearly 20 people and wounded 40.
Syrian state television initially reported the blast had hit a vegetable market in the Masaken Barzeh district in northern Damascus.
But it subsequently cited a source in the interior ministry saying a car had tried to ram into the police officer's club in the area, but was stopped by guards.
"A suicide bomber then detonated his explosives, causing deaths and injuries," the state broadcaster reported.
Syrian state news agency SANA said three people were killed and 14 wounded in the attack.
Car bombs have been used regularly in Syria's war, often to devastating effect.
While the capital has been largely spared, a multiple bomb attack near the Sayyida Zeinab shrine outside the city killed at least 71 people last month.
More than 260,000 people have died in Syria's conflict since it began in March 2011 with anti-government protests.