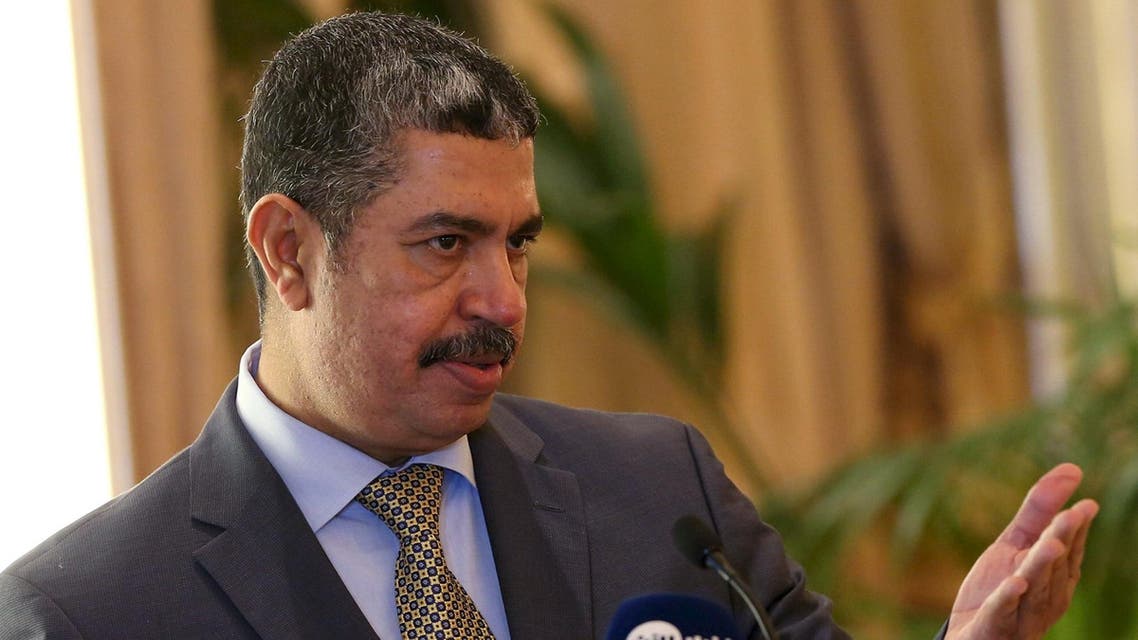 Yemeni VP Bahah: 'We are on the outskirts of Sanaa'
'We are now in control of more than 80 percent of the Yemeni territories, and we are now close to Sanaa,' said Bahah
Yemeni Vice President Khaled Bahah said on Tuesday that his internationally recognized government and allies are now close enough to recapture the capital Sanaa from the Iranian-backed Houthi militias.
"We are now in control of more than 80 percent of the Yemeni territories, and we are now close to Sanaa," Bahah, who is also Yemen's prime minister, said during the World Government Summit (WGS) conference in Dubai.
The Houthi militias and allied forces of deposed leader Ali Abdullah Saleh claimed control of Sanaa in Sep. 2014 and then moved to seize most of the country's other major cities, briefly pushing the Yemeni government - including President Abdrabbu Mansour Hadi - into exile.
Speaking about the southwestern city of Taez, Bahah said his government is taking necessary measures to lift its blockade and ensure access to supplies.
Amnesty International warned on Tuesday that the Houthis and their allied forces are endangering "the lives of thousands of civilians" in Taez after its stopping entry of necessary medical and food supplies in the past three month.
"Taez is a small city with a relatively large population and difficult geographic terrain, making it more difficult to liberate," he said during a panel moderated by Al Arabiya News Channel's General Manager Turki al-Dakhil.
"Even though we have turned to the U.N. more than once, the rebel group militias are uncooperative and have an unethical code of conduct, further impeding our efforts to lift the blockade.
That said, we are confident that we will liberate the city soon."
The vice president vowed to "continue with the political process in addition to military operation but to make the former is a success."
Last year, Saudi Arabia formed an Arab coalition in a bid to restore to power Yemeni's internationally recognized government and unseat the Houthis.
However, while Bahah said that his country was in difficult circumstances, "we are working on a new strategy to exit this dire situation...now we have a vision to rebuild and bring back Yemen to its natural state."
"Our brothers in the Gulf came to give us a lot of support," he said.
"We asked for an international community support from the U.N. and Gulf Cooperation Council," he said, referring to when the Arab Spring began in Yemen five years ago.
Meanwhile, Bahah said "terrorists" are not targeting areas where Houthis and Saleh militias are located.
On Tuesday, clashes between Yemeni forces and Al-Qaeda militants in Aden killed at least six people, including four members of the same family, security officials and witnesses said.
Al-Qaeda controls part of the southern port city which has become the temporary headquarters of the government of Hadi as it continues to battle the Houthis.