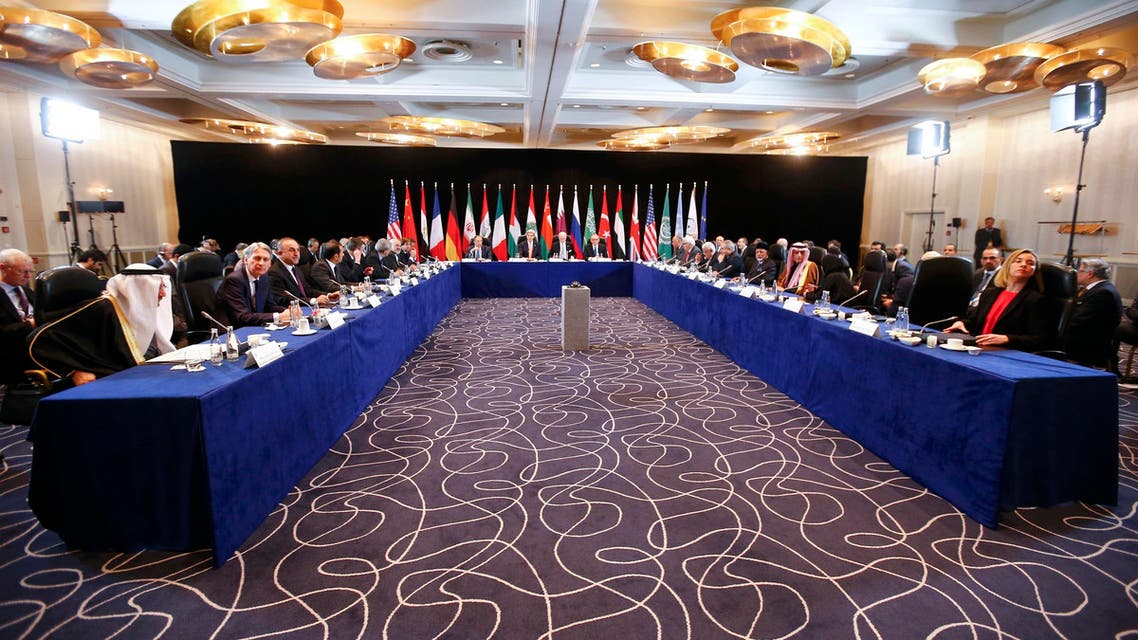 Damascus hopes Syria peace talks to resume on Feb. 25
Haddad made the statement after Russian-backed Syrian forces made advances against the country's rebels
The Syrian ambassador in Moscow Riad Haddad told Rossiya 24 television on Monday that Damascus hoped peace talks would resume on Feb.25 but Turkey was interfering in the country to support ISIS militants.
Haddad made the statement after Russian-backed Syrian forces made advances against the country's rebels.
Syrian President Bashar al-Assad's forces have most recently used Russian air support to move ever closer to the rebel stronghold of Aleppo in northern Syria near the Turkish border. This has led to heighted tensions between Turkey and Russia.
Turkish Prime Minister Ahmet Davutoglu on Monday, meanwhile, further slammed the Syrian peace talks that were halted after only a few days this month in Geneva as "diplomatic theater" for which "the international community will ultimately bear responsibility."
A top Syrian opposition figure also criticized Russia on Sunday for continuing with its bombing in Syria, insisting that people in the country need to see action rather than words.
The head of the Saudi-backed Syrian opposition's High Negotiations Committee, former Prime Minister Riad Hijab, also stopped short of declaring a clear commitment to implement a planned temporary truce.
"You ask me if I accept a ceasefire or a cessation of hostilities. I ask you: Why is the onus on the opposition and whether it has preconditions for negotiations?" Hijab said. "I would like to see a single day of a cessation of hostilities in order to give a chance for real political movement."
Diplomats from a group of countries that have interests in Syria's five-year civil war, including the U.S., Russia, Turkey, Saudi Arabia and Iran, agreed on Friday to seek a temporary "cessation of hostilities" within a week. They also agreed to "accelerate and expand" deliveries of humanitarian aid to besieged Syrian communities beginning this week.
(With Reuters and AP)