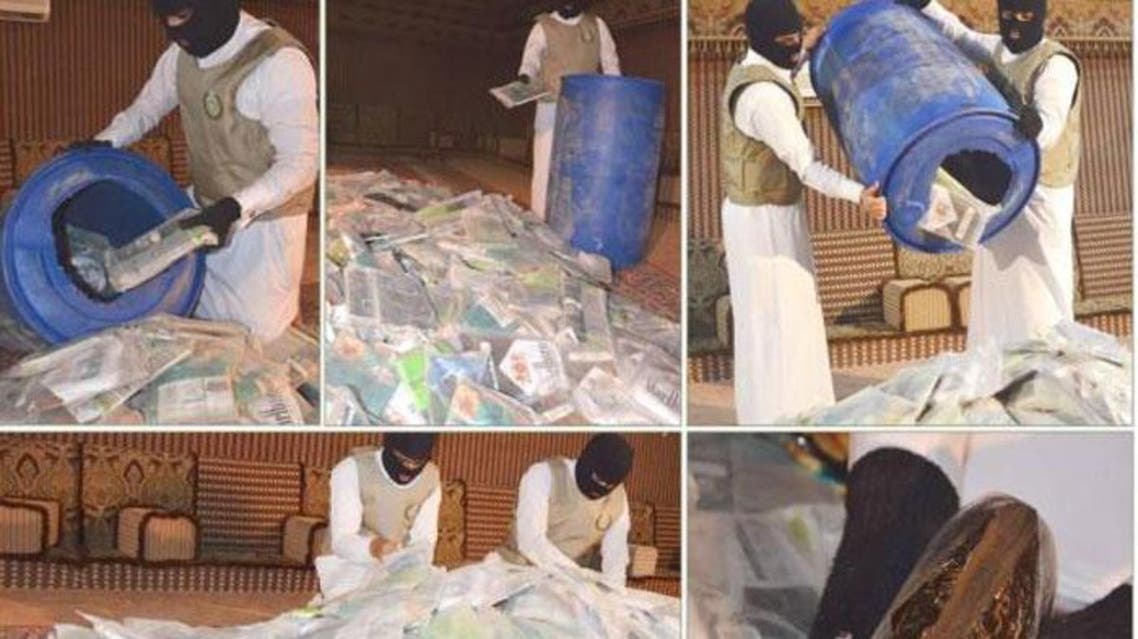 Report: Most drugs enter Saudi Arabia through land borders
Most of the drugs smuggled into Saudi Arabia are amphetamine tablets and hashish
Most of the drugs smuggled into Saudi Arabia are amphetamine tablets and hashish. Ninety to 100 percent of the seized hashish is smuggled through the land borders with Yemen.
Amphetamine tablets, according to international reports, come via Syria, Saudi Press Agency (SPA) reported, quoting Maj. Gen. Mansour Al-Turki, spokesman of the Saudi ministry of interior as saying.
This came during the press conference Maj. Gen. Mansour Al-Turki held Wednesday at the officers' club of the Internal Security Forces on security operations to thwart the smuggling of drugs into Saudi Arabia.
He mentioned the noticeable drop in drugs and weapons smuggling due to the full control of the southern borders due to the ongoing military operations there.
Earlier, Maj. Gen. Al-Turki made a statement on the results of efforts of security men in combating drugs. He said that during the first four months of 1437H, 953 people involved in smuggling, transporting, receiving and trafficking drugs and psychotropics were arrested. Of these, 258 were Saudis and 695 were of various other nationalities.
While carrying out their tasks, security men faced armed resistance in several security operations which resulted in the martyrdom of one security man and injuries to 28 others. Five drug smugglers and dealers were killed and 13 others were injured.
The security operations resulted in the seizure of 26.5 million amphetamine tablets, 16.1 tons of hashish, 6.3 kg of crude heroin, 2.14 kg of heroin ready for distribution, 4.7 million narcotic tablets, 401.6 kg of cocaine, 3 kg of "shabu" (methamphetamine), 565.8 grams of opium, 339 various weapons, 8,497 bullets, and SR26,582,831 in cash.
This article was first published by the Saudi Gazette on Feb. 25, 2016.