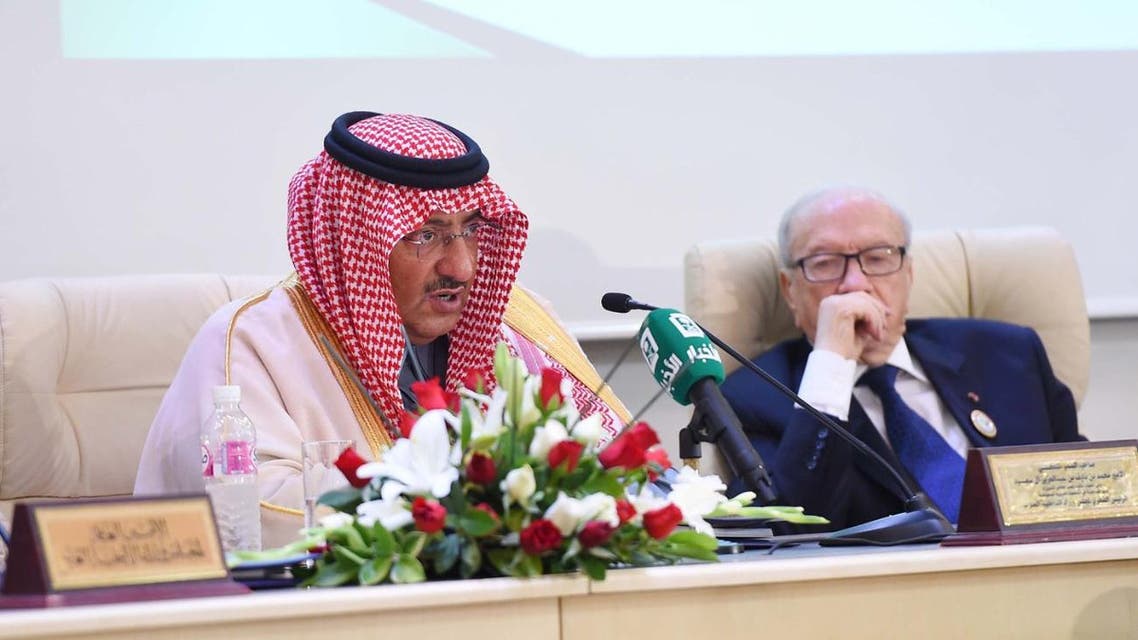 Saudi Crown Prince says Arab world faces dangerous challenges
Prince Mohammed Bin Nayef's comments came following the meeting of 33 Arab ministers of interiors in Tunis
Saudi Crown Prince Mohammed bin Nayef reiterated on Wednesday that the Arab world is faced with challenges and "emphasized the importance of synergizing efforts and coordinating stances to bolster joint Gulf security, in implementation of directives of the GCC member states leaders to maintain their nations' stability."
Prince Mohammed Bin Nayef's comments came following the meeting of 33 Arab ministers of interiors in Tunis, which condemned Hezbollah's practices and behavior in the region.
The challenges and threats are led by several ambitious people with the aim of destabilizing the Arab world and fragmentating our unity. Some of these people invest in sectarian differences to foment discord and rivalry to achieve its political and economic objectives," he said.
France has announced that it will be hosting Saudi Crown Prince Mohammed bin Nayef in Paris on Friday on an official visit.